The beauty queen from Borongan, Eastern Samar is aiming for a back-to-back victory for the Philippines
If there's one thing that Gabrielle Camille Basiano knows, it's to never give up. And while some may deem it difficult for the Philippines to achieve a back-to-back victory in the Miss Intercontinental pageant, Gabrielle is not one to back down from the challenge. 
"It will never be easy, but nobody said that it was impossible," Gabrielle said during the Binibining Pilipinas send-off party on September 19. "Let's go make history and get that back-to-back crown for the Philippines."
Representing PH
The beauty queen from Borongan, Eastern Samar is no stranger to beauty pageants. She was part of the Top 19 in Miss Earth Philippines 2018; finished 1st runner-up in Miss Friendship International 2019; and also placed 1st runner-up in the Binibining Pilipinas 2021 pageant.
But Gabrielle chose to relinquish her title for a chance to compete in the pageant again – in the hopes of winning a crown this time around. 
With her familiar face, Gabrielle easily became one of the fan favorites for the 2022 pageant – especially with her buzz-worthy national costume depicting a painting of the Virgin Mary.
Her momentum continued on coronation night, when she was named Best in Swimsuit and Best in Evening Gown before being hailed as one of the 2022 queens. 
"One of the hardest decisions that I had to make was to resign from being Binibining Pilipinas 2021 1st runner-up. It was a dilemma between finishing my reign and joining again. People were saying, 'This is not your year, you will not win a crown'. That ignited the fire in me to prove to them that I can." 
"Yes, I knew this year was going to be tough, but with the people behind me supporting me in every step of the way, I know the journey will be worthwhile and we will make it possible," she wrote in an Instagram post.
Becoming a beauty queen
In her 2021 Binibining Pilipinas introduction video, Gabrielle shared that it was her mom who dreamt of her becoming a beauty queen. Unfortunately, her mom passed away a few weeks before the pageant's screening.
"I lost my mom, which is my sole reason why I joined Binibining Pilipinas… I felt like all my dreams and plans were shattered into pieces when she passed away. My number one source of inspiration just vanished," she said.
The painful experience, she said, drove her to learn to be more independent, mature, and professional – which helped her a lot in the pageant.
"I hope that my story could inspire other people who are experiencing the same, that our world shouldn't stop just because we lost our loved ones. Instead, we should be courageous enough to fight for our dreams but also for them," she said.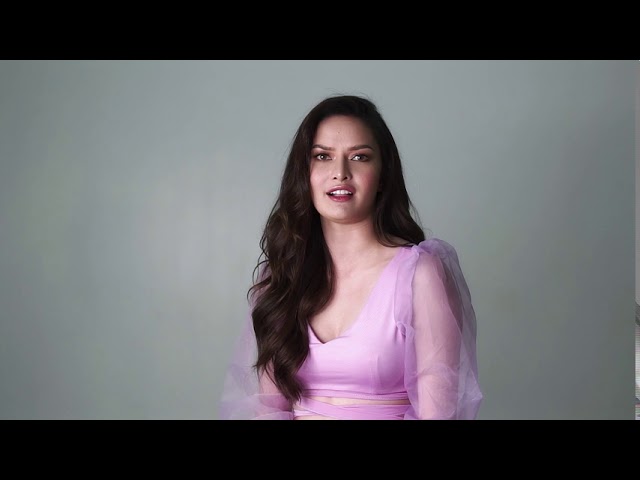 Gabrielle also staunchly advocates for mental health care and grief support, saying that she had been previously "bullied, criticized, and body-shamed."
"It made me realize that I have to fully accept myself first before others can appreciate me. I have learned how to embrace my flaws and celebrate my imperfections," she said. "Be authentic, that's what will make you stand out."
For the Binibining Pilipinas 2022 question and answer segment, Gabrielle was asked how she would deal with fake news and other negative comments criticizing her looks, intelligence, and the way she lives her life. 
To which, she replied: "I've been receiving a lot of opinions from other people, and I'm not complaining about it, because people are entitled to their own opinion. As for me, I will always remind women that we are strong, independent, and courageous. Because these are the traits that are very critical to the complicated rules that women play in today's society."
Currently, Gabrielle is in Egypt for the Miss Intercontinental pre-pageant activities. The Philippines' Cinderella Obeñita is set to crown her successor on October 14. – Rappler.com