The 24-year-old clinches the top crown on her second Binibining Pilipinas try
Hannah Arnold seems to believe in both fate and grit. 
In March 2019, when she first handed over her application to join the Binibining Pilipinas pageant, the universe had a little surprise for her: she was the first and only person to show up that day, and Esther Swan, who manages talents for the Miss Universe Organization, happened to be in the area.
"I'm not one to believe in signs…but here's hoping that has a meaning," Hannah wrote in an Instagram post then.
We'd later find out, of course, that 2019 wasn't the year for Hannah. While the Aces & Queens trainee made it as a finalist, she ultimately failed to place in the 2019 edition of the pageant. 
"It wasn't what I was expecting but I realized God put me in a different direction. I had to go through some darkness, I had to go through some darkness to go on my own path, which was to become a model, travel around the Philippines, learn more about the culture, the food, the people," she said in her intro video for what was supposed to be the 2020 pageant.
The Filipino-Australian beauty queen was not perturbed.
"I came out even stronger as a better candidate and a better Filipino," Hannah said.
She put in her application again but then the pandemic took over the globe, putting even the most determined of pageant dreams to a halt.
Despite several postponements and a very long wait, Hannah silently prepared and worked hard towards the title that was destined for her: the Binibining Pilipinas International 2021 crown.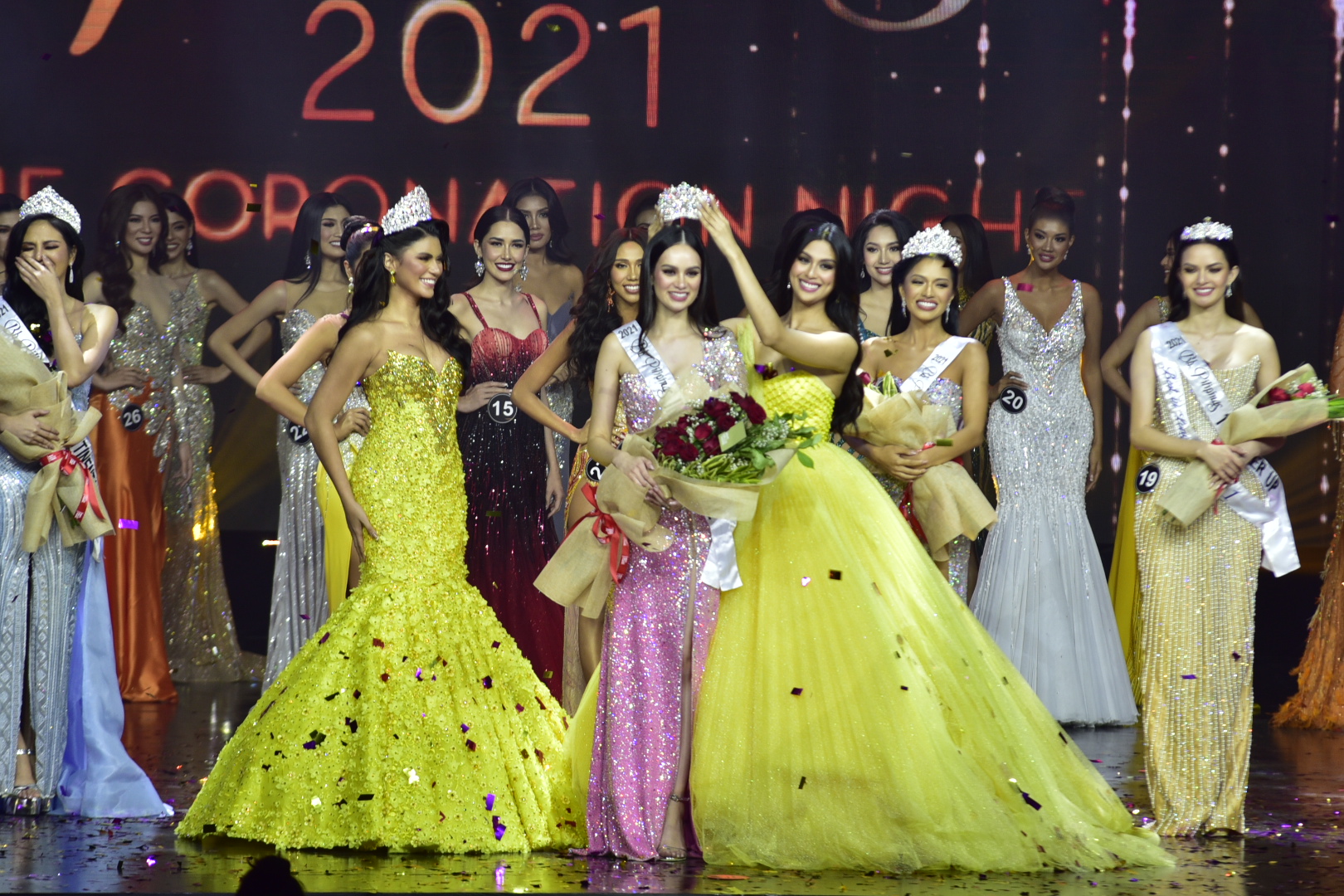 Vacations in Masbate
Hannah, who was born and raised in Canberra, Australia, said one of her earliest memories of the Philippines was being crowned "baby queen" of San Fernando, Masbate in 2002.
"This was also my first introduction to pageantry in the Philippines. I had a crown, beautiful gowns, a cape, and the whole community was there," said Hannah.
"But what I really remember from it was how everyone felt like family. We were all celebrating. And they were really celebrating me even though I didn't grow up there. This is honestly one of my moments I'll always remember when I need something to keep me going and remember why I joined the pageant. I always remember those Masbateños and how proud I am to represent them," she added. 
The 24-year-old studied forensic science and advocates for education, particularly STEM (science, technology, engineering and mathematics). The professional model lists down "crime podcasts and solving mysteries" as her interests.
"As a forensic science graduate, I would like to see our country invest in science and technology. Let us encourage our students to become scientists, and together we can prevent another pandemic," she said during the Binibining Pilipinas 2021 coronation night on Sunday, July 11, after she was announced as part of the Top 13. 
Onwards to Japan
Hannah had always been a top bet in the 2021 pageant, with her previous pageant experience, beauty, and grace. The statuesque beauty definitely did not disappoint during coronation night.
Her long gown even involved a quick transformation – from a sequined gown with a full skirt, Hannah wowed the limited Araneta Coliseum audience when she removed the skirt to reveal a sleeker, sophisticated silhouette.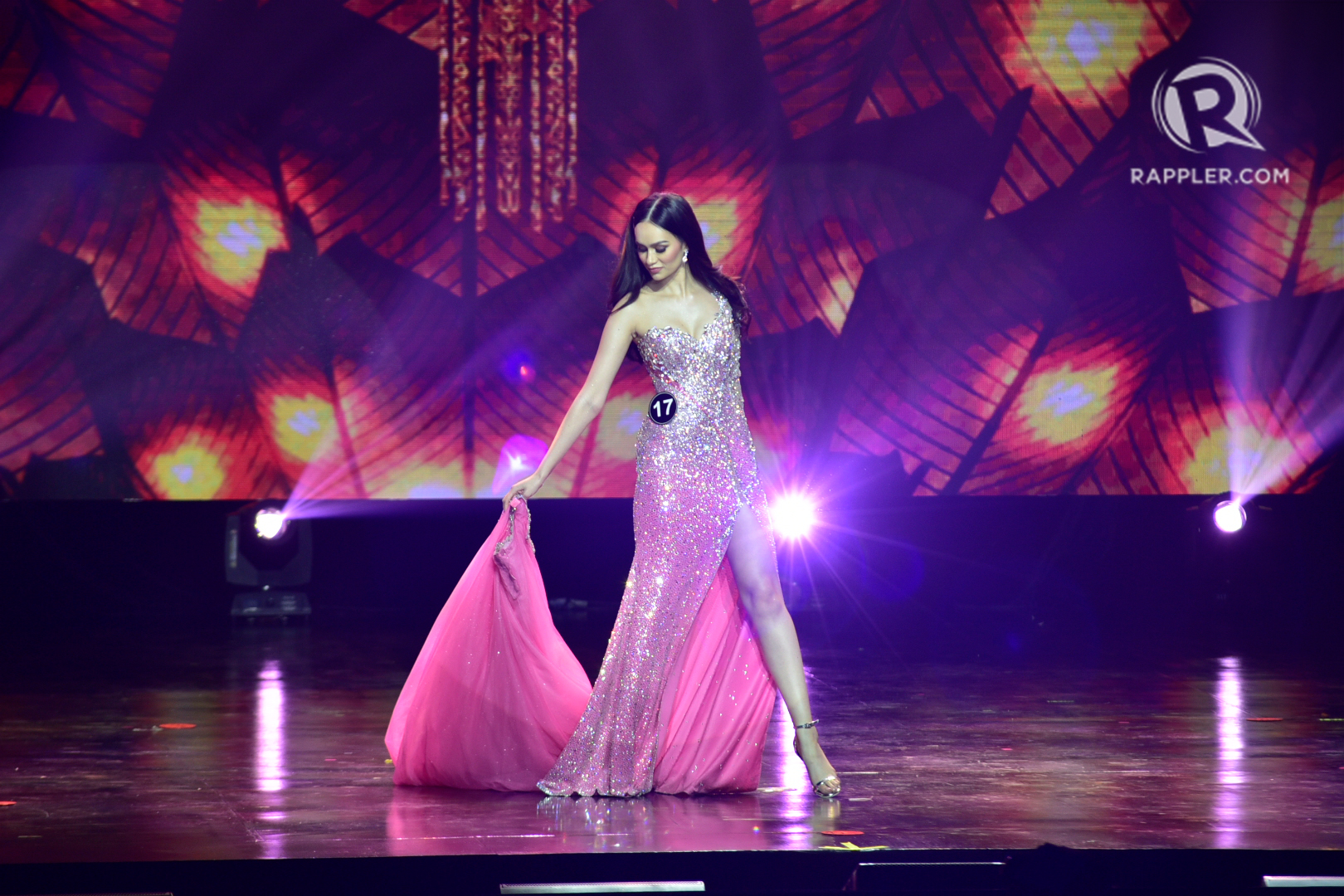 "In my biggest milestones, I have always had a touch of pink with me," Hannah said in the video explaining her outfit.
During the Q&A, Hannah picked journalist Pinky Webb's name randomly. The CNN Philippine anchor asked Hannah: "Given the reach and power of social media, do you believe that genuine freedom of speech exists in the Philippines nowadays? Why or why not?"
Hannah, under time pressure, said: "First of all, freedom of speech is a basic human right that we all must remember. It is important for a democracy. With our upcoming election, we definitely need freedom of speech. For example, on Twitter, we are limited to a few characters, and what I have seen in these tweets is powerful. That has helped me think about who I'd like to vote for in the upcoming elections."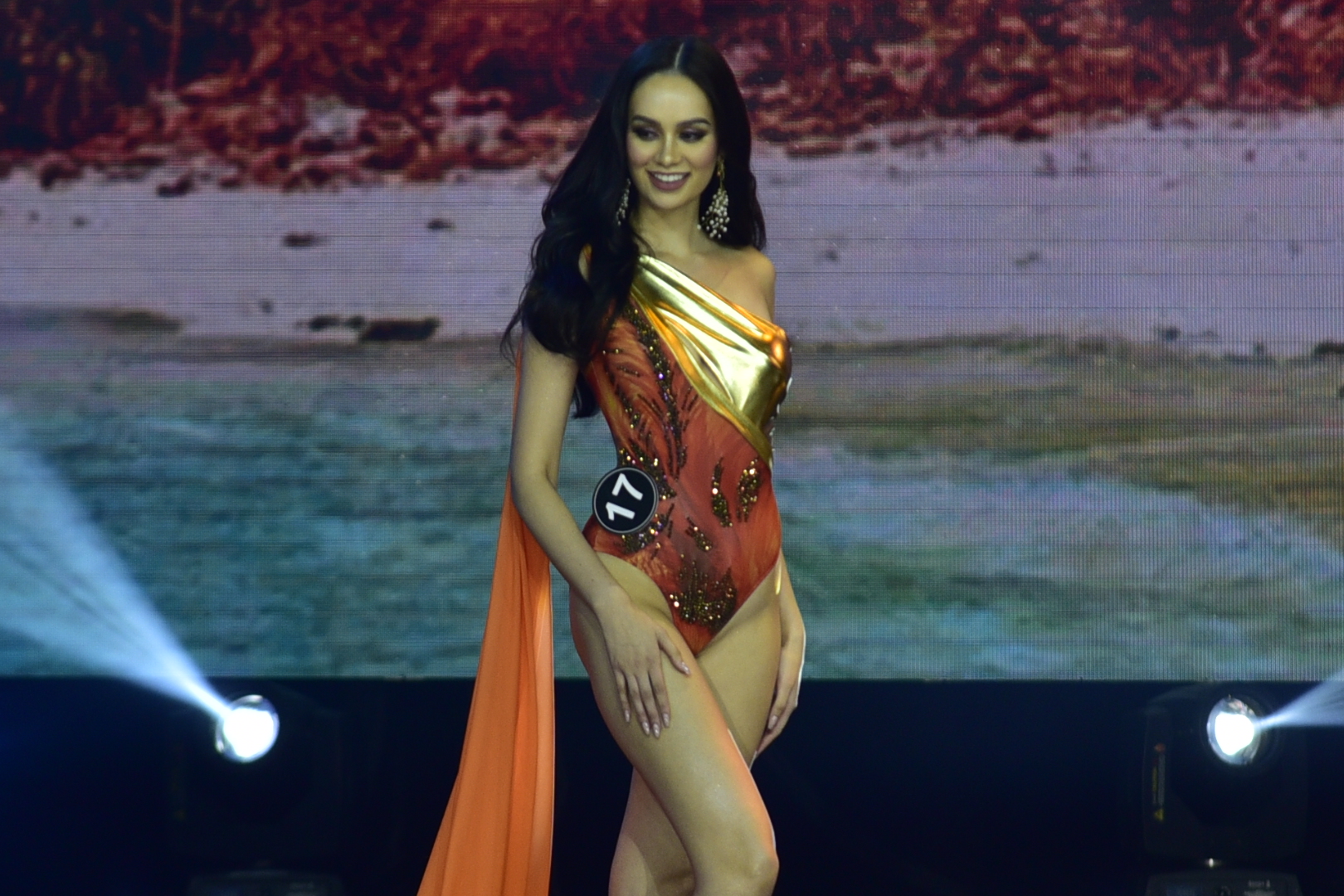 Curiously enough, Hannah was asked a question related to the elections back in 2019. During her first try at Binibining Pilipinas, Hannah was asked: "What is your message to the young and new breed of politicians that won the recent elections, like Pasig City Mayor Vico Sotto?"
She answered then: "I would like to say that I am so proud to be a millennial right now. The youth is building our nation. We're on the road to a better nation, a better world, and it's thanks to these new politicians. Thank you."
One of the posts that stands out the most from Hannah's Instagram feed is a black and white portrait beside Bea Patricia "Patch" Magtanong taken in late 2019. Patch, Binibining Pilipinas International 2019, would later crown Hannah as her 2021 successor. 
Hannah will be competing at the Miss International 2021 pageant in Japan in hopes of clinching the country's 7th Miss International crown. – Rappler.com