Get to know the 28-year-old beauty queen, model, and events host from Batangas City
Binibining Pilipinas candidate No. 10 Maureen Montagne was crowned Binibining Pilipinas Globe 2021 at the Araneta Coliseum on July 11. She is set to represent the Philippines at the Canada-founded international beauty pageant this year.
The 28-year-old Batangas bet also won two special awards during the coronation night: Miss Cream Silk and Miss Ever Bilena. During the National Costume launch in January, Maureen donned a festive "Lakanates" costume, inspired by the history and culture of Batangas. It was designed by Nick Guarino Festivali Designs and Concepts. (Editor's Note: Maureen's age was earlier reported as 26. This has been corrected.)
Off the stage
Maureen was born and raised in Chandler, Arizona. Aside from being a beauty pageant contestant, the Filipina-American stunner is also a model and professional events host. She also helps run a business called Sering Studios, which sells imported luxury rugs and carpets.
In her spare time, Maureen enjoys fitness activities such as yoga, hiking, wakeboarding, and surfing, and is passionate about health and wellness. Her love for fitness garnered her the Century Tuna SuperBod award in 2018. Her other interests include fashion, beauty, modeling, cats, and dancing.
Maureen looks up to three women in her life: her mother, Miss Universe 2015 Pia Wurtzbach, and actress and philanthropist Angelina Jolie. Her advocacy upon joining Binibining Pilipinas is HIV/AIDS awareness.
Based on her Instagram feed, Maureen endorses brands like Calvin Klein, World Balance, Silka, Ultherapy, Petron, and others. Regarding her relationship status, she last shared a photo with her boyfriend Dan Bradbury, who is based in either London or Manila, on May 15. A recent couple photo in June was also posted, but their backs were turned.
Personal musings
When asked during an interview if she thinks the world would be a better or worse place if everyone could suddenly read each other's thoughts, Maureen answered: "It would be a better place, because there would be absolute transparency. Even when talking to your mom, I couldn't lie to her about cleaning my room or finishing my homework – I'd have to do it. Being able to read each other's mind would really help with communication – from world leaders, to mother-daughter relationships. The world would be a much more clear place."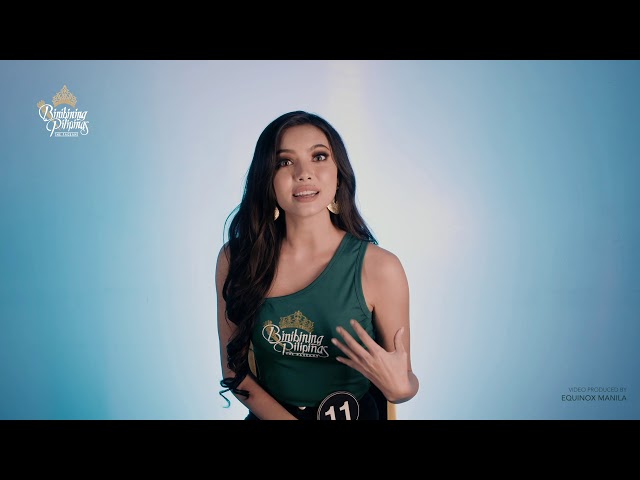 Growing up, Maureen also shared during the interview that she was "sobrang mahiyain" (super shy), a "quiet wallflower."
"It wasn't until dancing and being involved in community sports that I found my voice and a part of my identity," she said. It encouraged her get out of her shell and interact with her peers.
"When I started modeling and got on stage, I learned that I do have a voice and it's loud and I can use it for good," she added.
Maureen also called herself the "embodiment of the modern Filipina" – hardworking, intelligent, and not afraid to chase her dream.
"She also never forgets where she came from – all the love her mother and father have given her. She's not afraid to conquer the world," Maureen added.
Her pageant journey
Maureen's extensive pageant experience dates back to 2015, where she competed in the Miss Arizona USA competition, representing the city of Tempe. She won the crown and competed in Miss USA 2015 in Baton Rouge, Louisiana, and placed in the top 15. During the competitions, Maureen attended Arizona State University from 2013 to 2017.
Maureen joined Miss World America 2017 and was first runner-up to Florida's Clarissa Bowers.
Maureen's first Philippine pageant was Mutya ng Pilipinas in 2013, where she placed first runner-up. She went on to compete for the Miss World Philippines 2018 title in Pasay City, where she was awarded Miss Eco-Philippines 2018.
She represented the Philippines during the Miss Eco International 2019 pageant in Cairo, Egypt, and placed first runner-up to Peru's Suheyn Cipriani, who, due to pregnancy, was dethroned. Maureen was next in line for the crown, but declined the title due to her commitments to Binibining Pilipinas. The crown went to fourth runner-up Amy Tinie Adbul Aziz from Malaysia. – Rappler.com