The 23-year-old will represent the Philippines at the Miss Universe pageant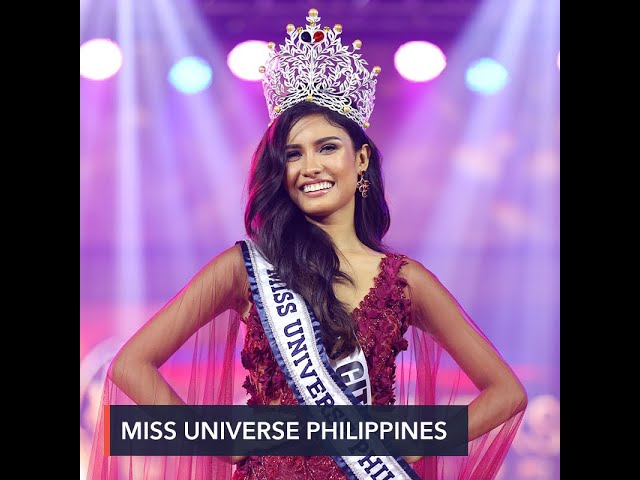 In Rabiya Mateo's preliminary interviews and final performance at the Miss Universe Philippines 2020 pageant, the Ilongga beauty queen emphasized at least one thing twice: she didn't only want to win the crown, she was ready for it.
The 23-year-old was crowned Miss Universe Philippines 2020 in Baguio City. The finals aired both on TV and online on Sunday, October 25. Rabiya is the first titleholder to win under the Miss Universe Philippines organization.
She also won the bombastic Filipina crown at an interesting time: in the middle of a pandemic, when movements are still limited and gatherings, still a thing of the past.
During the preliminary interviews, Rabiya said the youth should "invest in [themselves]," particularly because of the noise that's all too common both online and in real life.
"When you practice self-love, you get to know the right weapon in order for you to win life. I feel like right now I am ripe enough to win the competition because I've done everything that I could to become the phenomenal woman that I am," she said, without even skipping a beat.
In a post-interview video on the series Ring Light, a beaming Rabiya said while she was nervous about the 30-second time limit for each question, she eventually found her pace and was still buzzing with energy. "I can do another round," she added.
Education, opportunity
In her introduction video for Ring Light, Rabiya said she grew up poor.
Her father had left them, leaving her mother alone in trying to support their family.
"My graduation day was the greatest payback as I formally received my latin honors. I want every poor child to experience such a thing. With proper knowledge of the things around you, of your purpose in life, and of what you are fighting for, you are going beyond being educated. You become empowered and able to empower others," she said in her intro video.
Education and opportunity is at the center of Rabiya's life. She works as a physical therapy lecturer and is part of a charity that helps educate children who live near a dumpsite in Iloilo City.
Rabiya told judges during the preliminary interviews that she hopes winning Miss Universe Philippines would bring attention to the "Feed Me And I Read You" program. "We need a lot of learning materials. Being the Miss Universe, I can pull donors into the project," she explained.
Rabiya said she also realized that "even though you're struggling, you can still become a symbol of hope." During the pandemic, she spent and cooked food for the Iloilo's frontliners. "I had fears, uncertainty, but I realized that I can still give back to Iloilo City," she said.
Gwapa, inside and out
Rabiya picked the Jaro Cathedral as a must-visit spot in her hometown and hablon, a textile from Iloilo, as the local product she'd want the world to know about.
When asked her favorite word in Ilonggo, she picked gwapa. Gwapa in Ilonggo means "beautiful."
But it's the beauty she's cultivated within that stands out. Rabiya said forgiveness was the most important lesson she learned from her mother.
"There's no such thing as a perfect person. When my dad left us, she never speak ill about him. That's why in every situation, ever thought other people would people hurt me, I still choose to see the goodness in them," she explained.
For the newly-crowned Miss Universe Philippines, being Miss Iloilo didn't just mean being the "face" of her hometown.
"I want to help my community, I want to use my strength to make an impact, and that is the essence of beauty pageants, it gives us the power to make a difference," she said.
In an Instagram post and in her preliminary interviews, Rabiya said red is a color she'd pick to symbolize a "phenomenal woman."
"Red is power and I am red," she said.
Perhaps Rabiya's name should have been a sign of things to come. "Rabiya," the beauty queen herself once said, means "princess." – Rappler.com