The 25-year-old clinches the Miss Grand Philippines crown on her first try at pageantry
Samantha Panlilio, depending on how you look at it, is either blessed or cursed to have a rich history of pageantry backing up her 2021 try at the Miss Grand International crown.
The 25-year-old, who clinched the Binibining Pilipinas Grand International 2021 during the coronation night, is the niece of the late Myrna Panlilio Borromeo, the first Binibining Pilipinas ever.
She also happens to be the third Samantha in a row to wear the Philippines' sash at the Miss Grand International pageant – there's Samantha Lo and Miss Grand International 2020 1st runner-up Samantha Bernardo, who clinched the Philippines' highest placement in the pageant so far (alongside Nicole Cordoves, who hosted the finals night). 
But the way things are going, Samantha is taking everything in stride. The business and computer science graduate is still soaking it all in, but is already in talks to prepare to be kabog (ostentatious) at the Miss Grand International 2021 pageant, in hopes of finally bringing the crown to the Philippines.
Miss Grand International, after all, is not known for holding back on the pomp and pageantry, especially during coronation night.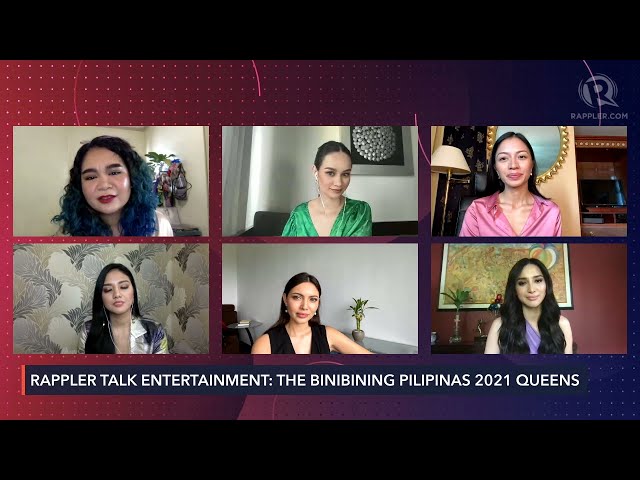 The Cavite rep is passionate about cooking and healthy eating – and even channeled her passions to help feed COVID-19 frontliners.
"It was such a fulfilling and humbling experience, helping these people and helping contribute to the people who are actually at the front lines helping us Filipinos," Samantha recounted during the question and answer segment of the pageant, when she was asked by designer Rajo Laurel to "name something you learned and did for the first time during the pandemic which you consider the most life changing of all."
"I hope that what I did inspired other women too to also help out one another, because the only way we can survive, heal, and recover from this pandemic is if we help one another," she added.
Samantha was born in the Philippines but lived and studied in the US for a while. She only moved back to the Philippines in recently – and only then decided that she wanted to try pageantry.
In her intro video for Binibining Pilipinas, Samantha said the pageant "pushed her even harder to be herself." "The best way to really evolve is to accept who you are and to really take it into heart," she said.
The pageant first-timer is also a mom to a Samoyed named Lady (of course).
Samantha will be competing at the Miss Grand International 2021 pageant that's set to be held in Thailand. She hopes to be the first Filipino to clinch the coveted crown. – Rappler.com