The Cebu Province bet is no stranger to the pageant scene
Having several titles already under her belt, it came as no surprise that Steffi Rose Aberasturi ended her Miss Universe Philippines 2021 stint as a second runner-up. 
The 27-year-old Cebu Province bet also won the Miss Luxe White Reveal Instabright Stunner special award during the coronation night on September 30.
Pageant veteran
At the age of 16, Steffi was named Sinulog Festival Queen in 2011. Since then, she has won six more titles – Miss Campus Femme 2012, Miss IPI 2012, Miss Mandaue 2013, Reyna ng Aliwan 2014, Miss Beauche International 2015, and Binibining Cebu 2018. Pageant fans then gave her the moniker "undefeated beauty queen."
Talking to SunStar Superbalita Cebu, Steffi said that "undefeated is a big word. I prefer the word 'blessed.' ….For me to achieve that, I have to undergo a lot of preparations, immeasurable hard work, strong dedications, and a whole lot of prayers."
Aside from her rigorous preparations, Steffi shared that the secret to her pageant success also includes having the mindset of a winner. "I rate myself a 10! Not to sound boastful and bragging but for me to win and take this challenge, I have to have this mindset of a winner. And having this positive mindset keeps me going," she said.
It may seem like Steffi's pageant journey has been a smooth ride, but she also had her fair share of challenges. After winning the Miss Beauche International title in 2015, Steffi took a two-year break from pageantry.
"I was starting to lose my confidence back then," she told Cebu Daily News. "For two years, I was just relaxing and eventually, I realized that I missed the people. On some days, there would be young girls who'd chat with me online telling me that I am an inspiration to them…. It was from there that I realized that I missed joining pageants, not for the title or the crown but because I can inspire someone." 
In 2018, Steffi joined Binibining Cebu, where she was hailed the winner.
Pageant journey
In 2021, Steffi joined Miss Universe Philippines. Out of the initial 100 delegates, Steffi was one of the early fan favorites. She placed third in the top 15 finalists for casting challenge, and fourth in both headshot and video introduction challenges.
Steffi completed her runway stint on the newly built Cebu-Cordova Link Expressway (CCLEX) in Cebu. Not only did she receive the highest number of fan votes, she was also declared the winner of the runway challenge by the MUP panelists.
"Words can not justify how thankful and overjoyed I am for all the support. From reaching 100,000 followers on Instagram, seeing all the creative memes, being in awe of the fierce versions of the #unsteffablewalk, to ending the week with winning a challenge among the sisterhood of such strong and inspiring women – the overwhelming flow of love truly makes my heart full," Steffi wrote in an Instagram post.
During the pageant night, Steffi was asked "How will you empower young women and help them become more socially aware?"
Steffi replied, "Now with social media, this tool has been a driving force in all of us, but we have to draw a borderline so that this youth will not take advantage of social media. We have to see social media the way it was designed, which is to unite people and never to divide us in the first place. We have to be responsible users."
'Queendera'
As an online seller, Steffi used social media to advocate for local businesses.
In her video introduction, she said that her friends call her "Queendera" – a combination of "queen" and "tindera (seller)." She added that she's been selling products since she was a high school student – from food, to clothes, to beauty products.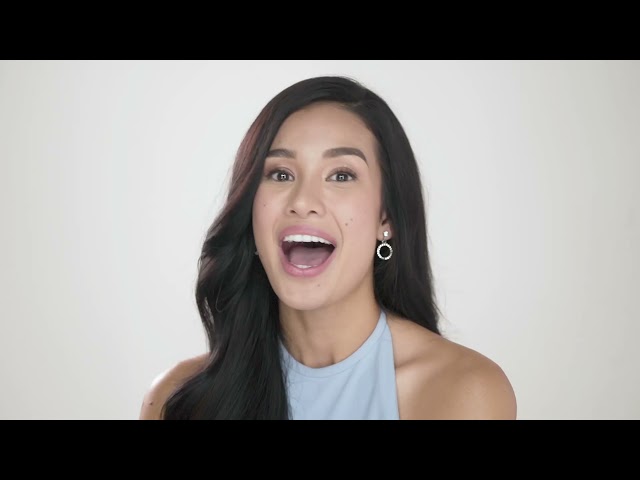 "I am an advocate of encouraging small businesses and I empower them through inspiring, supporting, and promoting. We have to adapt to these changing times and advance our entrepreneurial practices while promoting our local fashion, arts, and culture," she told SunStar Superbalita Cebu. 
On her Instagram, Steffi has a "Queendera Story" highlight where she features products from small businesses as a means to support local entrepreneurs.
When she's not busy online selling or joining pageants, Steffi said that she spends her time tending to their farm and taking care of her pets, which includes seven dogs, cats, and a snake.
Steffi, who also worked as an ESL teacher, also shared that she loves to hike and go to the beach. She is in an eight-year relationship with Karl Arcenas. – Rappler.com