This is AI generated summarization, which may have errors. For context, always refer to the full article.
The second season of 'Good Omens' is slated for a July 28 release
MANILA, Philippines – The angel Aziraphale and the demon Crowley are about to make a comeback, bringing with them a problem with the archangel Gabriel. 
Amazon Prime released on Wednesday, June 7, the first teaser for the highly-anticipated second season of Good Omens, giving fans a first look at Michael Sheen and David Tennant reprising their roles as Aziraphale and Crowley, respectively.
The two-minute clip shows the iconic angel-demon duo trying to live a quiet life among mortals after they were banished from Heaven and Hell.
Their peace was, however, interrupted when John Hamm's Gabriel was reported to have disappeared from Heaven and suddenly appeared at Aziraphale's bookshop with no recollection of who he was.
Aziraphale, and in association Crowley, were determined to help Gabriel and in doing so, they realized that both Heaven and Hell are in the lookout for the fallen angel.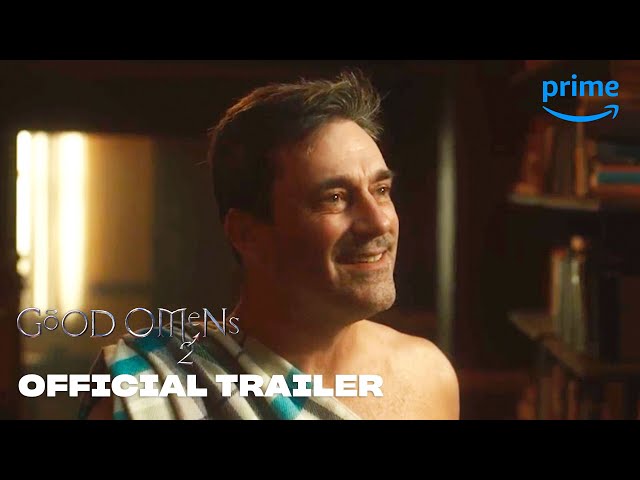 "I think I may have just started a war," Aziraphale said in the teaser.
Based on the international best-selling fantasy novel by Terry Pratchett and Neil Gaiman, Good Omens follows Aziraphale and Crowley, an unlikely angel and demon duo, who try to prevent the end of the world.
The adaptation's first season ran for six episodes and was well-received, earning a Hugo Award for Best Dramatic Presentation, Long Form and three nominations at the Emmys.
The entire novel had already been covered in the first season, hence, it was a surprise when the series was confirmed for a second season. Amazon Prime has earlier said that the upcoming season will "explore storylines that go beyond the original source material."
Other returning cast members include Derek Jacobi, Doon Mackichan, Steve Pemberton, Miranda Richardson, Maggie Service, and Nina Sosanya.
Joining in for the second season are Liz Carr, Quelin Sepulveda, Shelley Conn, Alex Norton, Gloria Obianyo, and Tim Downie.
Good Omens season two will premiere all six episodes on July 28. – Rappler.com