This is AI generated summarization, which may have errors. For context, always refer to the full article.
The song and video features drag queen Nina West, who was in Season 11 of RuPaul's Drag Race
Just in time for the celebration of Pride Month in June, Nickelodeon's iconic children's show Blue's Clues & You released a new sing-along video that celebrates the LGBTQIA+ community on Friday, May 28.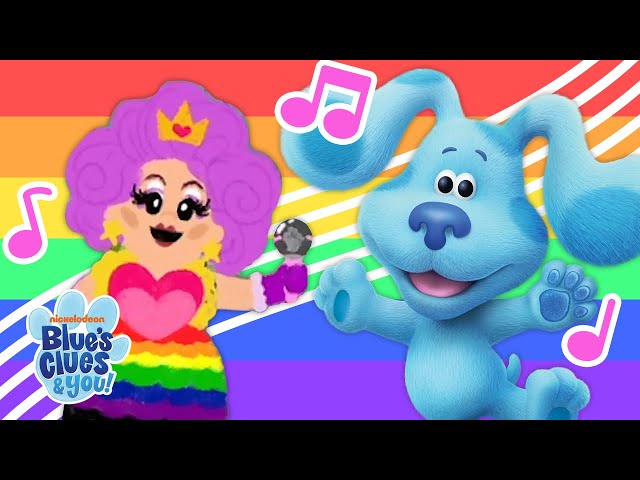 The song was featured in an animated Pride parade with floats that featured families with queer, non-binary, and trans persons. Different queer flags were also featured in the video.
Iconic drag superstar Nina West from Season 11 of RuPaul's Drag Race sang the song, set to the tune of The Ants Go Marching.
"Love is love is love, you see, and everyone should love proudly," sang Nina.
On Instagram, West announced the new music video together with Blue. "Is there a better way to kick off Pride Month than with my pal, Blue?! No way!" 
Blue's Clues & You is the reboot of the original Blue's Clues TV series.
The show features Blue and her buddy, host Josh dela Cruz, as they solve puzzles through clues Blue leaves behind. – with reports from Paolo Alejandrino / Rappler.com
Paolo Alejandrino is a Rappler intern.