Brightlight Productions CEO Albee Benitez sees the possibility of ending network wars
For Albee Benitez, the blocktime deal between his company Brightlight Productions and TV5 isn't merely a result of a "surplus of talent" during the most extraordinary of times. Benitez figures it's the future of Philippine television entertainment.
Devolving tasks – between a production company and a TV network – just makes sense, according to the Brightlight Productions president.
"People would just focus on delivering certain content, and the network would just focus on delivering the reach and getting into every household in the Philippines," he said in a Rappler Talk interview days after Brightlight's first roster of shows premiered on the Kapatid network.
Brightlight, a relative newcomer to the TV entertainment world, now produces 6 shows for TV5, most of which involve on- and off-cam talents from ABS-CBN. Currently, the Brightlight roster includes variety, drama, comedy, and news magazine shows.
It's likely only the start for Brightlight.
After all, Benitez sees a future that's more interactive. "I wouldn't be surprised that in the future, we'll be transitioning from this platform to the digital platform, which means everybody can put their own content…. More content and more people will get into this type of delivering content to the public," he said.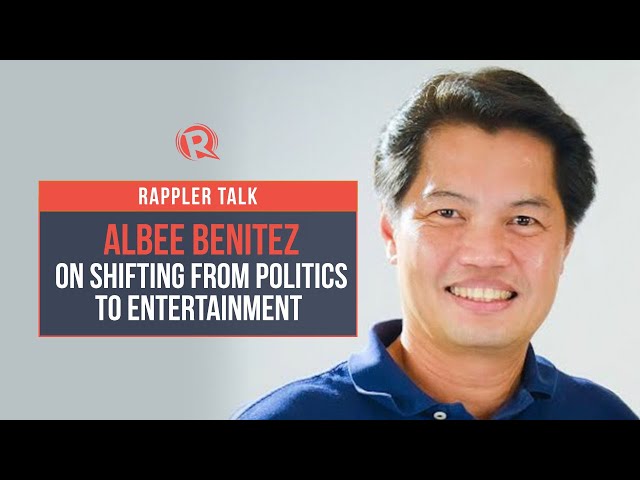 From House committee to creatives
Benitez, who served 3 consecutive terms in Congress as Negros Occidental representative, first conceived of Brighlight as a movie production outfit. Three movies, including an entry to the Metro Manila Film Festival, are in the company's pipeline.
"Entertainment is probably the only industry [where] sky's the limit. You can create anything that you think you feel is going to be viewed by a lot of people. That attraction is what drove me to get into it," said Benitez, who himself hosted a blocktime program that aired on ANC.
Brightlight's shift to TV, of course, had been triggered by something considerably less bright – ABS-CBN going off free TV because it was denied a new legislative franchise.
"It's been quite a couple of months since they've been working so andami nun (they're so many), with the uncertainty pa (too) of ABS-CBN. So we thought that, you know, if we offer them [work], they would welcome the idea of working again even if it's in another network, and I guess that's what happened," recalled Benitez.
What the businessman downplays in the interview, of course, are the talents Brightlight netted. Its shows are headlined by the likes of Piolo Pascual, Catriona Gray, Maja Salavador, Billy Crawford, and Ian Veneracion, to name a few. Behind the camera, entertainment legends like Johnny Manahan and Bobot Mortiz have also partnered with Brightlight.
Several of its shows are also produced in partnership with companies that are fairly young but have impressive rosters and filmographies. For Sunday Noontime Live, its flagship Sunday variety show, Brightlight is working with Cornerstone Studios. Directors Dan Villegas and Antoinette Jadaone's Project 8 Projects is also behind the afternoon drama I Got You.
Partnerships were crucial, said Benitez, to make an impact.
"You wanna make an impact. You wanna make a big bang, a noise, for people to take a look at it and for people to watch it. 'Pag medyo konti lang at it's not enough, parang walang dating (If they're too few and they're not enough, they won't make an impact)," he said.
It goes without saying that Benitez sees Brightlight's future as, well, bright. The challenge is to divert viewers away from the entertainment giants – ABS-CBN and GMA7 – and towards TV5.
"Competition will really drive [viewership]. We offer other content, other shows, and people will take a look at it. Once they see that, 'oh, medyo maganda naman (it looks nice) and they're giving exactly what [I'm] looking for,' then I think they will overcome the affinity to any particular show or network," he said. – with reports from Zoe Andin/Rappler.com
Zoe Andin is a Rappler intern.