Quincy Villanueva and Gail Banawis are introduced as new housemates
Crismar Menchavez, the "military son of Palawan" was evicted from Pinoy Big Brother Connect on Sunday, January 17.
Crismar, who was nominated for the third time, got the lowest votes, with only 2.60% voting to save him. He was nominated alongside Aizyl Tandugon, Alyssa Exala, and Ella Cayabyab.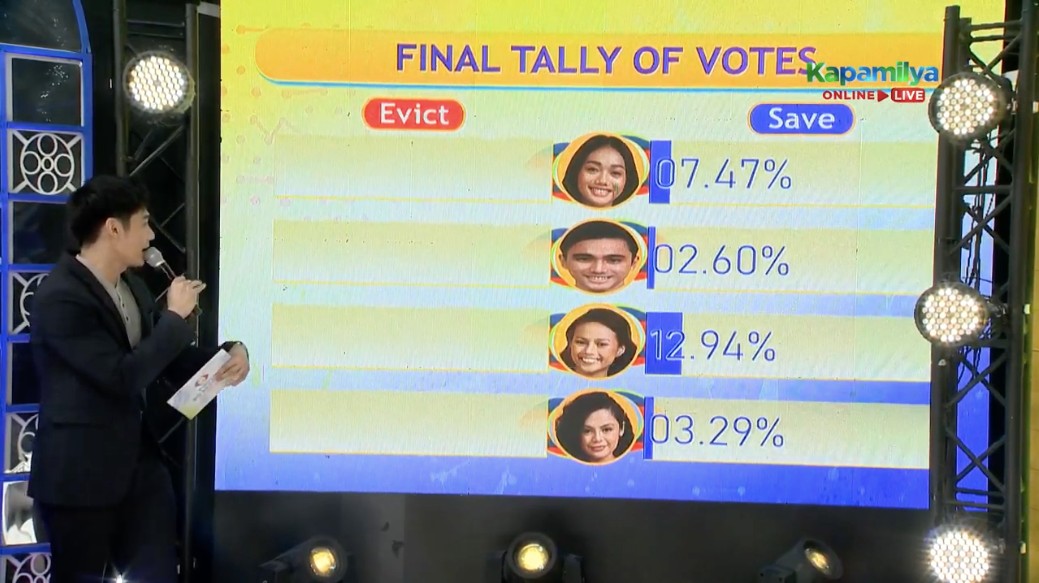 After hearing he was evicted, Crismar thanked the housemates as he huddled with them one last time. He also thanked Kuya for the memories inside the house.
Upon exiting the house, Crismar said that he's looking forward to seeing his family soon.
With Crismar's eviction, two new housemates – Quincy Villanueva from Laguna and Gail Banawis of New York, were introduced. Quincy entered the house.
Quincy, 26, was based in Los Angeles before coming home to the Philippines. In her audition video, she said that she wanted " to step out of her comfort zone."
"I think I'll be an interesting housemate because I am someone who is not afraid of change and believes in taking a leap of faith," she said.
Gail, 24, is a singer, songwriter, and podcaster. In her audition video, she said that joining PBB would boost her confidence.
Gail is currently finishing her quarantine after recovering from COVID-19. One thing she learned from the experience and will bring to the house upon her entry is the importance of one's mindset.
"At the end of the day, your body is a slave to your mind. So if malakas ang loob mo, strong yung mindset mo (if you have a strong mindset), you'll also physically strengthen yourself," she said. – Rappler.com