'Dug Days' is an spin-off of the 2009 animated movie 'Up'
Pixar unveiled the first trailer for their upcoming animated series, Dug Days, a spin-off of the 2009 animated film Up. 
The 30-second clip features Dug, the talking dog, as he chases squirrels and creates havoc in Carl's backyard. Russell, of course, just laughs over the chaos.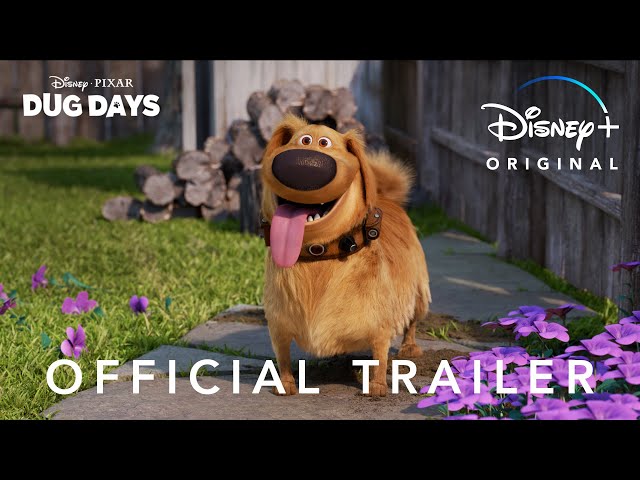 Dug first appeared in the Disney animated movie Up, about a widower named Carl who ties thousands of balloons to his house to go to Paradise Falls and fulfill a lifelong dream. The movie takes an interesting turn when Carl discovers that a boy named Russell has accidentally adventure. 
According to the trailer description, Dug Days will feature a "collection of shorts that follows the humorous misadventures of Dug." 
"Each short features everyday events that occur in and around Dug's backyard, all throughout the exciting (and delightfully distorted) eyes of our favorite talking dog," the synopsis continues.
Up writer and co-director Bob Peterson wrote and directed the upcoming series, with Kim Collins producing. Peterson also served as the voice of Dug in both the film and the series.
"Dug is pure of heart – he's a good soul. I think people enjoy that part of Dug. Plus, people love their dogs. We've gone to great lengths to include truth in dog behavior, so they see their own dogs in Dug," Peterson said, according to Collider. 
He added that the series will explore Dug's life outside Paradise Falls. "Everything is new, and he's excited about all of it. But the smallest things can distract Dug, never mind an actual squirrel."
Dug Days is set to premiere on Disney+ in 2021. A final release date has yet to be announced. – Rappler.com