Which adaptation is your favorite?
MANILA, Philippines – Filipinos love television dramas – Koreanovelas, especially. Unsurprisingly, more than a handful of popular Koreanovelas have Filipino adaptations.
We take a look back at some Filipino remakes of popular Korean dramas:
Endless Love (2010)
Starring: Marian Rivera, Dingdong Dantes, Dennis Trillo, and Nadine Samonte
Directed by: Mac Alejandre and Andoy Ranay
Based on Endless Love: Autumn in My Heart, which starred Song Hye-kyo and Song Seung-heon, the show tells the story of Johnny and Jenny, who thought they were siblings. They later discover that Jenny was the daughter of someone else and that Shirley was the real sister of Johnny. Years later, Johnny and Jenny reunite and although they grew up siblings, the two fall in love, much to the dismay of the people around them.
Stairway to Heaven (2009)
Starring: Dingdong Dantes, Rhian Ramos, Glaiza de Castro, and TJ Trinidad
Directed by: Mac Alejandre, Joyce Bernal, and Andoy Ranay
Adapted from the 2003 Koreanovela, it tells the story of childhood friends Cholo and Jodi, who vow to see each other after Cholo's return from the US.
Jodi is mistreated by her stepmother and her stepsister Eunice. Eunice tries to win Cholo's affection. Another friend, Tristan, mistakens Jodi's friendship for love. Eunice hits Jodi with a car, and Cholo, who thinks she's dead, is forced to move on with his life. He is later surprised to see someone who looks like Jodi.
It turns out it really is Jodi, who now uses a different name and lives with Tristan. 
Full House (2010)
Starring: Heart Evangelista and Richard Gutierrez
Directed by: Mark Reyes
Based on the Korean series with the same title starring Song Hye-kyo and Rain, the Philippine version begins with Jessie discovering that the house her father built was sold by her brother while she was on vacation. She then learns that the house was bought by famous actor Justin Lazatin. In order to buy the house back, she works as a maid. Justin later asks her to enter into a marriage contract to make his crush jealous. Things become complicated when the two start to fall for each other for real.
My Girl (2008)
Starring: Kim Chiu, Gerald Anderson, and Enchong Dee
Directed by: Erick Salud and Jerome Pobocan
Based on the 2005 hit Korean show of the same title, the Philippine version tells the story of Jasmine, who tries to earn money with her friends for her and her gambler father. She meets Julian, who is the president of his family's chain of hotels. Jasmine works for Julian as a Chinese translator and earns enough to send her father away as she tries to solve his problems.
Julian asks Jasmine to pretend to be the cousin he's looking for, but their fake relationship gets complicated as the two start to develop feelings for each other. 
Only You (2009)
Starring: Angel Locsin, Diether Ocampo, and Sam Milby
Directed by: Rory Quintos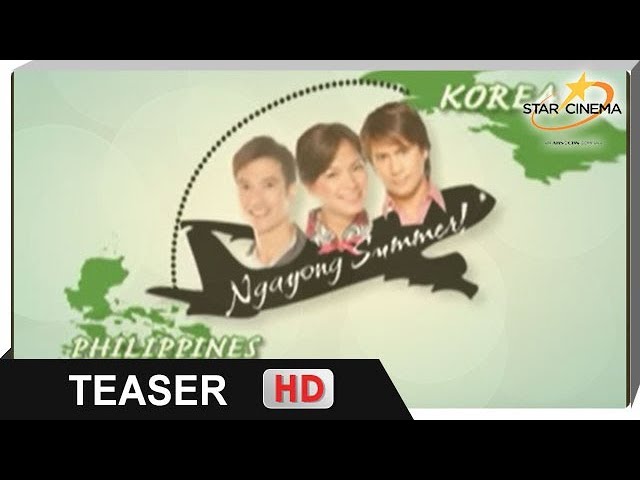 Jillian wants to become a chef and joins a cooking contest despite her mom's disapproval. She wins the contest and goes to South Korea. However, she bumps into TJ, who, unknown to Jillian, is searching for his mom – the same person she's looking for to teach her a winning recipe.
Both TJ and Jillian get into a misunderstanding but later have a one-night stand. Jillian finds out she's pregnant. Six years later, she and TJ cross paths again.
Lovers in Paris (2009)
Starring: KC Concepcion, Piolo Pascual, and Zanjoe Marudo
Directed by: FM Reyes
Vivian goes to Paris to study and fulfill her father's wish. She works part-time as a maid to pay for her studies and send money back to her family. She meets Carlo, who dismisses her from the hotel she's working at after seeing her sleeping under the table. Things get worse when she finds out that the landlady has locked her out of her room because she could not pay rent.
Vivan then meets Carlo again, who now asks her to pretend to be his fiancée. She then meets Martin, Carlo's nephew, and finds herself caught between two men fighting for her attention.
Ako si Kim Samsoon (2008)
Starring: Regine Velasquez-Alcasid, Mark Anthony Fernandez
Directed by: Dominic Zapata, Khryss Adalia, and Louie ignacio
Based on the 2005 hit My Lovely Sam-soon, the story begins with Samsoon who is stood up by her fiancé on their wedding day. As if that isn't enough, her family bakery is also gutted in a fire. She then applies as a pastry chef in a hotel. There she meets Cyrus, who asks her to pretend to be his fiancée to stop his mother's nagging. Cyrus offers the deal, confident that he would never fall for her. But as they spend time together, Samsoon finds herself falling for him.
Coffee Prince (2012)
Starring: Kris Bernal and Aljur Abrenica
Directed by: Ricky Davao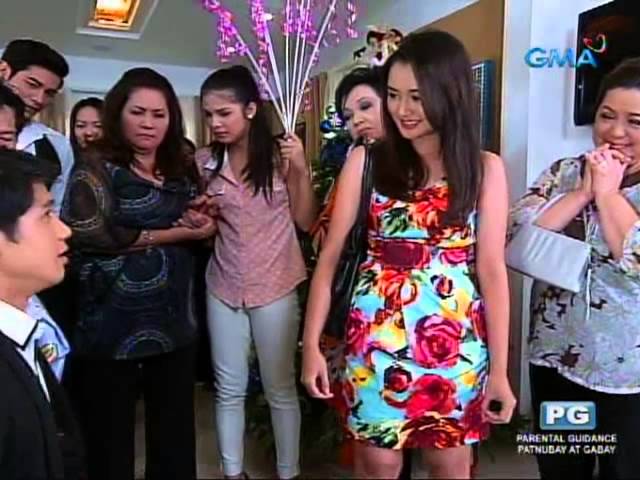 Andy works as a part-time tricycle driver to help augment her family's income. She then begins working in a cafe owned by Arthur's family. However, she pretends to be a boy in order to keep the job. Arthur, meanwhile, is consistently being pestered by his grandmother to settle down even if he does not want to.
When the two meet, Arthur asks Andy to pretend to be his gay lover. As they find themselves attracted to each other, Andie wonders how she'll keep up her charade, while Arthur questions his sexuality.
Temptation of Wife (2012)
Starring: Marian Rivera, Glaiza de Castro, Dennis Trillo, and Rafael Rossell
Directed by: Dominic Zapata and Gina Alajar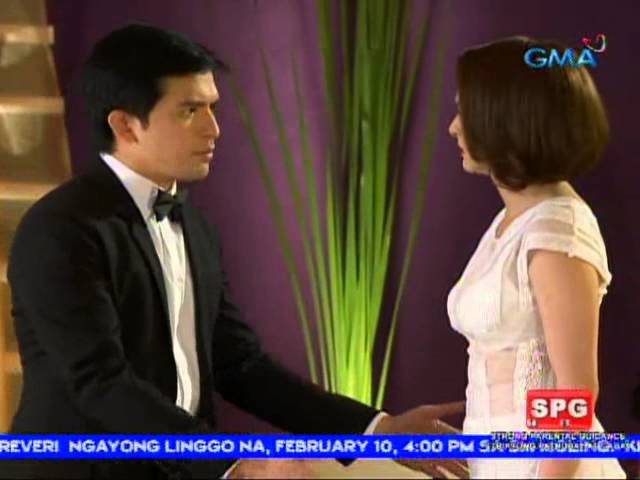 Based on the 2008 Korean show of the same title, the remake tells the story of Angeline, who gave up everything to marry Marcel even if his family doesn't like her. Heidi, Angeline's friend whom she grew up with, secretly despises her and feels that Angeline is always everyone's favorite.
Heidi has an affair with Marcel. When Heidi finds out that Angeline is pregnant with Marcel's child, she tries to kill her but Angeline survives. With the help of Nigel Armada and his family, Angeline transforms herself into Chantal and seeks revenge on Heidi and Marcel's family.
My Love from the Star (2017)
Starring: Jennylyn Mercado and Gil Cueva
Directed by: Joyce Bernal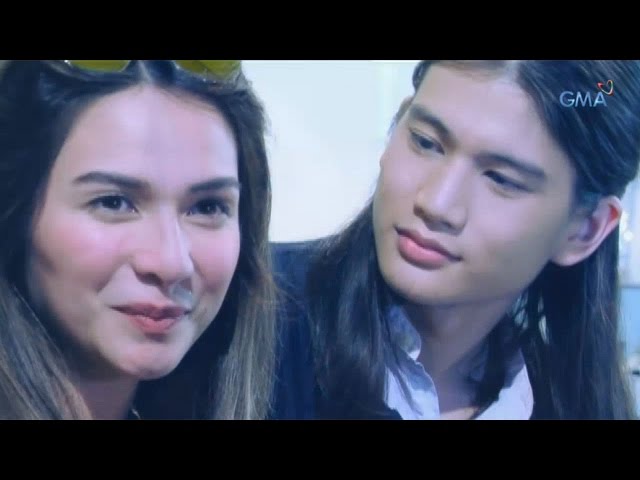 The story, adapted from the 2013 Korean show, is about Matteo, an alien whose spaceship crash lands on Earth, and Steffi, an actress. The two initially do not get along with each other, but soon they find themselves getting comfortable and spending time with each other. – Rappler.com