Netflix also releases the character posters for Desire and Death
Netflix unveiled the first look for its highly-anticipated live-action adaptation of Neil Gaiman's The Sandman on Sunday, September 26, during TUDUM, an online fan event hosted by the entertainment giant.
The one-minute clip introduces Tom Sturridge as Morpheus, also known as Dream, who escapes 105 years of imprisonment after being summoned on accident in a cult ritual that was meant to capture Death instead.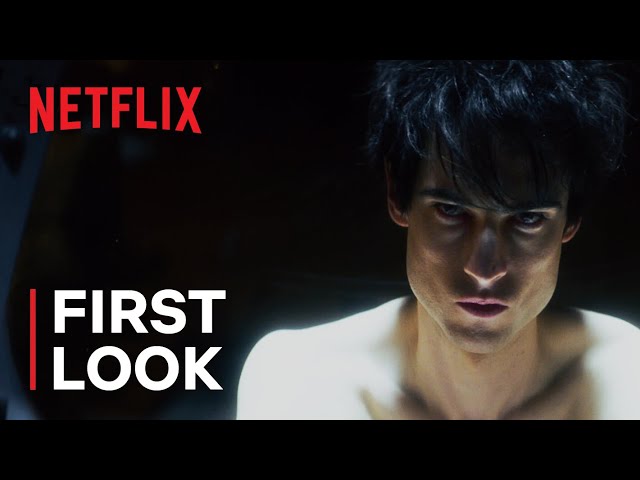 According to Variety, the Netflix adaptation is set in present day, rather than in the late 1980s. The series then follows Dream as he sets out to reclaim his three totems of power to start restoring his Dreaming kingdom. 
Aside from the first look video, Netflix also released the posters for its series characters Death and Desire. Mason Alexander Park will play Desire while Kirby Howell-Baptiste portrays Death.

Joining the series are Gwendoline Christie as Lucifer, Vivienne Acheampong as Lucienne, Boyd Holbrook as The Corinthian, Charles Dance as Roderick Burgess, and Sanjeev Bhaskaar and Asim Chaudhary as Dreaming Cain and Abel.
Gaiman has signed on to write the series alongside Allan Heinberg, who will also serve as showrunner. David S. Goyer is serving as executive producer.
In June 2021, Netflix released a behind-the-scenes video for The Sandman. The two-minute video features clips from the set and interviews with key members of the team. 
"I'm someone who is an obsessive Sandman fan. It's an awesome responsibility because it's something that's so beloved," Sturridge said then.
Author Gaiman was also all-praises for the crew, saying that the art department, set decorator and production designers were "wizards" and "absolute magicians" who made his comics come to life.
"What they've conjured here, it's like walking around inside your own dream," said Gaiman. "This is Sandman being made for people who love Sandman by people who love Sandman, and I cannot wait until people see this."
The Sandman is a 75-issue dark fantasy comic book series that follows Morpheus, the Lord of Dreams, and The Endless, a powerful group of immortal siblings who represent universal concepts, such as Destiny, Destruction, Death, Despair, Dream, Desire, and Delirium.
Netflix first announced the adaptation in July 2019. A release date for The Sandman has yet to be set. – Rappler.com