The show stars '2gether: The Series' actors Bright Vachirawit and Win Metawin as members of F4
The trailer for GMMTV's remake of Boys Over Flowers titled F4 Thailand was released last Friday, December 4.
2gether: The Series actors Bright Vachirawit and Win Metawin, known as BrightWin to fans, star as two of the F4 members, Thyme and Kavin.
The trailer starts off with Thyme speaking directly to the camera, with the 3 other boys behind him. In true Boys Over Flowers fashion, he explains how, with enough money, they can do anything they want to rule the school.
"Admit it. No one can change this fact," Thyme says, before the scene cuts to him lying on the floor as Gorya (Tu Tontawan) holds him by the collar, as if in a fight.
Later in the trailer, Thyme says he hates himself when he is with Gorya but tells her anyway that she has changed him into a new person.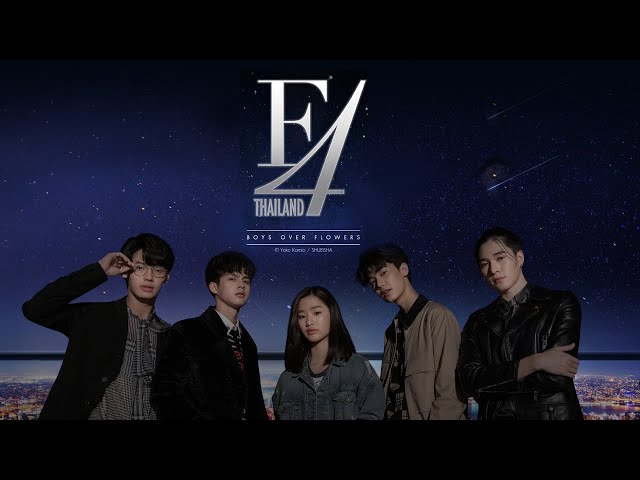 Back in September, GMMTV shared a teaser of the show introducing the characters.
Cindy Bishop, known for her hosting stint in Asia's Next Top Model, as well as former Miss Universe Thailand Maria Poonlertlarp also star in the series scheduled for release in 2021.
F4 Thailand is based on a popular manga, Boys Over Flowers, created by Yoko Kamio. It tells the story of a young girl named Tsukushi who challenges a group of boys known as Flower 4 or F4. Tsukushi's personality earns the admiration of Tsukasa Domyouji, the leader of the group who eventually falls in love with her.
The show has been adapted in Taiwan, Japan, Korea, and China, with stars such as Barbie Hsu, Jerry Yan, Lee Min-ho, and Dylan Wang becoming household names in Asia. – Rappler.com