The Fil-Am actress talks about her two different projects and her Filipino heritage
"As far as the bow and arrow, I'm pretty damn good," Hailee Steinfeld declared about Kate Bishop, her archery wizard superheroine in Hawkeye, the coming Marvel Cinematic Universe series on Disney Plus.
"I'll tell you that much," teased Hailee who was calling from Atlanta, where she is filming the show which marks her first time to join the MCU. The 24-year-old landed the plum role of the third character and first female to take the Hawkeye name.
The series also stars Jeremy Renner (Clint Barton), Florence Pugh (Yelena Belova), and Vera Farmiga (Eleanor Bishop).
"I'll say it's something that I genuinely enjoy," added the Filipino-American, who earned an Oscar nomination for True Grit and a Golden Globe nod for The Edge of Seventeen.
"I've never picked up a bow and arrow before this project. It's something I definitely recommend. It's a sport that anybody can play and start at any point in their lives."
"And it's truly therapeutic and just really amazing. It was not something I ever thought or saw myself doing. But here I am. I absolutely love it."
Hailee is having the best time. She's straddling two worlds these days – 19th Century via Apple TV's acclaimed series, Dickinson, where she plays poet Emily Dickinson and the MCU, in which she's a member of the Young Avengers who is skilled not only with the bow and arrow but also in fencing, jujitsu, and boxing.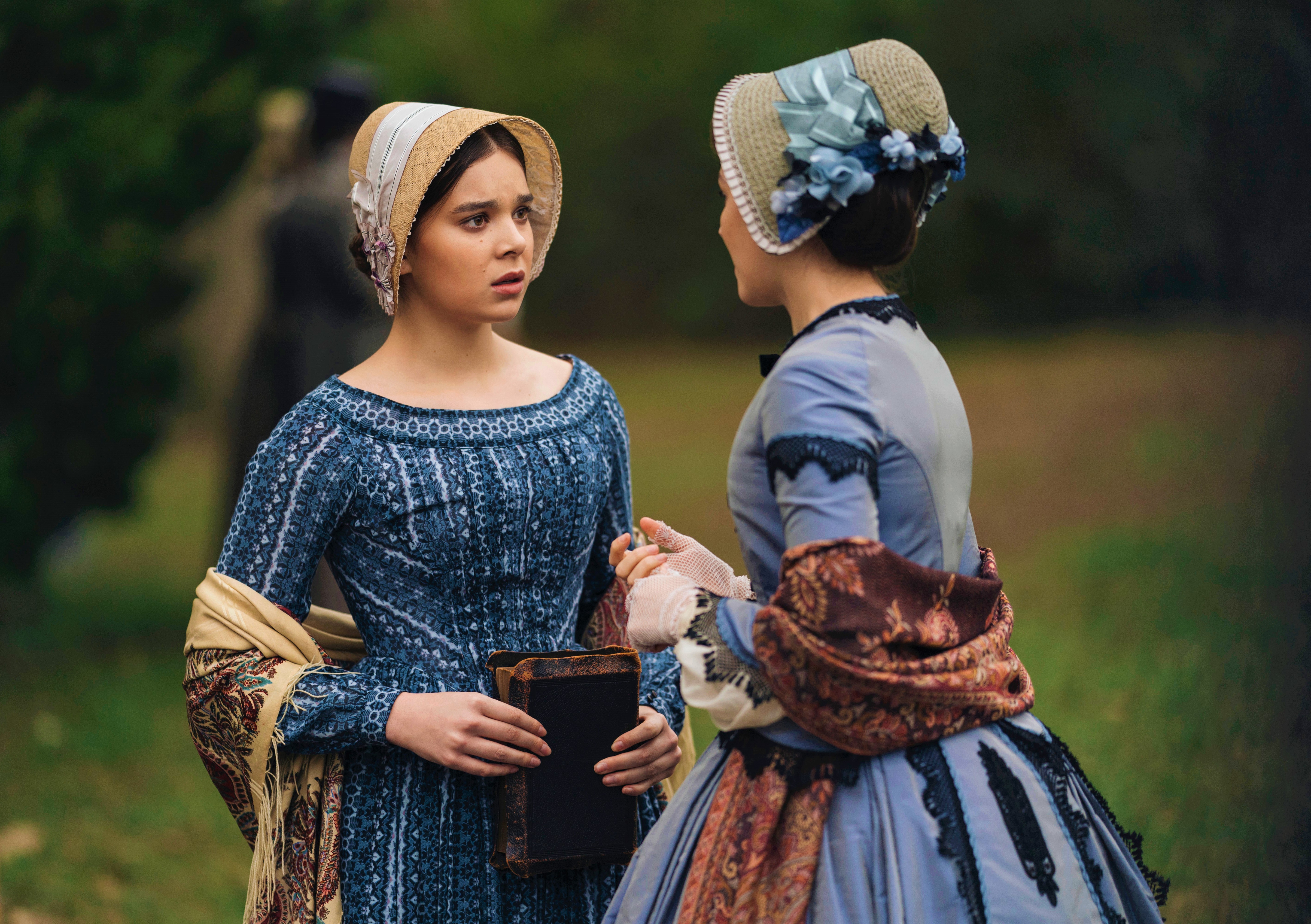 "Hawkeye is quite the diversion from Dickinson so it's been very fun," the actress shared. "To just jump into a whole new universe. It's been really exciting just to bring this character to life. This character who people are really looking forward to hearing her story."
As for jumping into the comic book superhero world, the Bumblebee star said, "I always love when I get to step into a universe that exists because there, it just feels like there is endless amounts of references and information. It's always exciting to see what the filmmakers choose to take from what we know and turn it into what it becomes."
"As far as the comics go, it's kind of like Emily and her poetry having this sort of world of endless information. I've always loved comics. I've always been a very visual person."
"A large book with anything over 200-250 pages has always intimidated me. But comics have always been something I've been drawn to because of the visual aspect of it. I've had so much fun reading these comics, going through them, and discovering these elements of Kate Bishop that are in there that we're bringing to life in the show, and other elements of the comics."
In her other show, Dickinson, Hailee is totally engaging as the American poet who was obscure during her lifetime but is now considered one of the most important figures in poetry. In the Apple TV series, returning with Season Two this January, creator Alena Smith offers a modern sensibility of the life and times of Dickinson.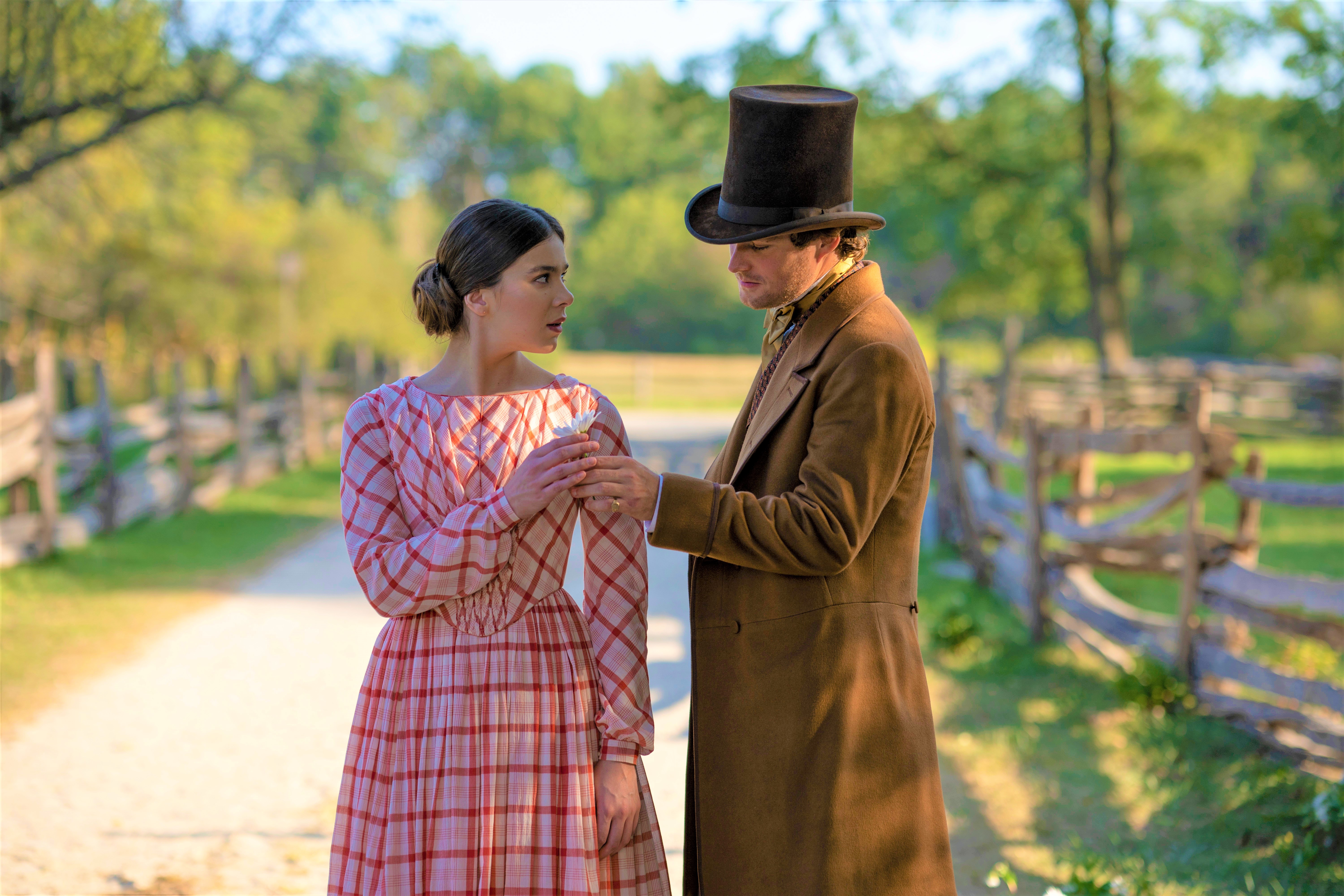 "What I find so amazing about this show is that it has challenged a lot of young people in the way that they think about certain things. By using a different time period but through a modern lens, the show makes it feel like although we have thankfully come a very long way, it's a reminder of how much work we still have to do."
"With period pieces, there's this sort of stigma that comes along with it as far as younger generations are concerned. They hear it's a period piece and it's kind of like, boring. Or it's something that we can't relate to or it's of the past or whatever."
"I've had that same reaction to some things when they've come to me – it's another period piece. But there's something about this that you forget that it was a very long time ago."
"That's a scary thing because the conversations that they're having in the show, the themes that are running through it, and the questions that it begs to ask are things we're still figuring out now."
Hailee shared what's in store in Season Two of the show, which also features Adrian Enscoe, Jane Krakowski, Toby Huss, Wiz Khalifa, Anna Baryshnikov, Ella Hunt, Nick Kroll, Timothy Simons, Ayo Edebiri, Will Pullen and Finn Jones.
"Emily's longest standing relationship is with her poetry and that is the driving force in her life," Hailee began. "In Season One, Emily won the right to become a writer. If the reason she didn't publish in Season One was because her father didn't allow her, Season Two is begging the question – is she now not publishing because she's concerned with the idea of fame, of becoming famous?"
"Putting it out there into the world and opening herself up to judgment and doubt. She's only ever really shared her poetry, from what we know and in our show, with one person. And that is Sue (Ella Hunt), who she was said to have a relationship with. She's searching for someone to understand her."
"In Season Two, we see who those people are. It's men and women. She's searching for somebody to see her for who she is. Much like as humans, that's what we do."
The California native, who is also a singer-composer, hopes to direct someday. "I co-directed a (short music) video of mine right before the pandemic. It was a great experience. I've always been interested in directing."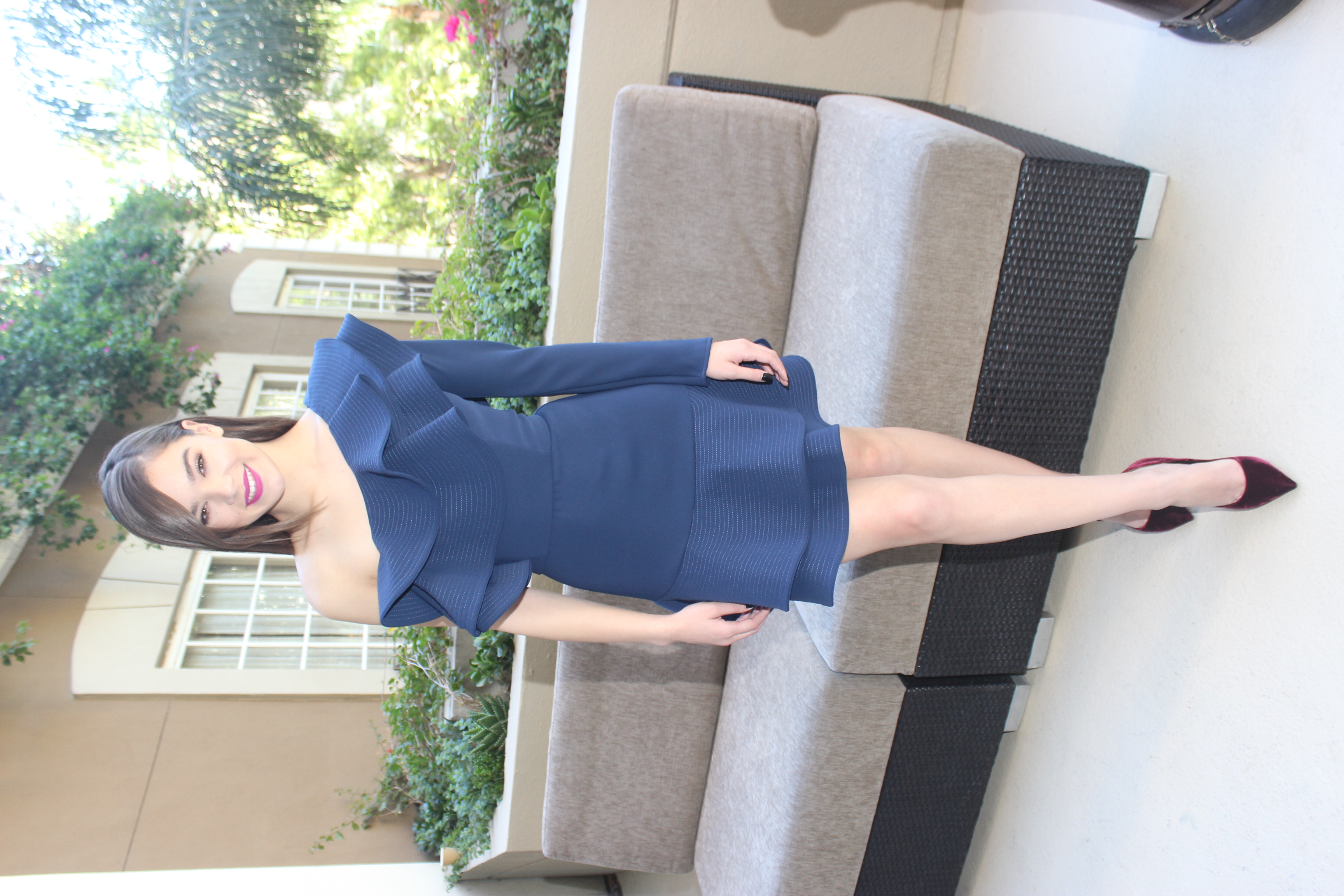 "I've worked with some of the best. I've been so inspired since I started working in this business by the directors that I worked with."
"So, it was just really fun to just put that hat on for a moment and bring a little that I had to life. I hope to maybe do it again sometime in a different space and on a different scale."
I asked Hailee for an update on the Filipino side of her family. I asked about her uncle, Larry Domasin, who was a child actor and co-starred with Elvis Presley in Fun in Acapulco.
"He's amazing!" Hailee gushed. "I recently discovered a whole bunch of photos of him from that movie with Elvis. They're photos I need to have framed and put in my home. They're so incredible."
"My mom is amazing," Hailee said of Cheri, whose clan was originally from Panglao, Bohol. "Everybody on my mom's side is wonderful.  I am looking forward to seeing everybody at a distance (laughs) for the holidays. I'm so thankful for my family." Hailee's doting family includes her dad, Peter, and brother, Griffin.
Hailee had the most loving words for her maternal grandfather, Ricardo Domasin, whom she fondly calls "Papa." Ricardo died in 2014.
"One thing about my Filipino grandfather – the amount of pride that he had in me, himself, his background, and his family was unbelievable. There were times when I was younger when we would go to restaurants and he would say, 'This is my granddaughter. She had an audition today.' Before anything even happened. I was like, 'Papa, stop! Stop! You gotta stop.' "
"I realize now that this is maybe something I wish I would have realized sooner. A quality he has and was born with and brought up with is his pride in family. I am so lucky to have experienced that from him."
"This goes back to having played a character like Emily, who didn't have a family that had that pride in her, that would go out in public and tell people, 'My daughter's a poet. She writes unbelievable poetry!' "
"I had that in my grandfather more than anyone. I miss him dearly. I'm so proud to be his granddaughter, to be Filipino, and to have that in my blood because it will always be there." – Rappler.com