'Friends: The Reunion' special is set to air on May 27
No one told us that we're gonna be this emotional!
HBO Max released the first trailer for the long-awaited Friends: The Reunion on Thursday, May 20.
"Picture this: The year is 2002, it's Thursday night, and you rush home to catch the latest episode of Friends. Now get ready for it to happen all over again," they wrote.
The special has cast members Jennifer Aniston, Courteney Cox, Lisa Kudrow, Matt LeBlanc, Matthew Perry, and David Schwimmer reuniting for the first time onscreen since the sitcom aired its final episode nearly 20 years ago. They returned to the original soundstage, Stage 24, on the Warner Bros. Studio, where the show filmed for 10 seasons.
The two-minute trailer featured the cast gathering on a recreation of their iconic set, doing a table read of a scene (yes, it's Phoebe's iconic 'My eyes! My eyes!' line) and playing a 2021 version of their trivia game.
It also revealed that Friends: The Reunion cast will have a sit-down interview with James Corden (who asked if Ross and Rachel really were on a break). "We have such a bond from this show," Kudrow said in the trailer. Cox also added: "It was an incredible time. We became the best of friends."
In an exclusive interview with People, the cast also expressed their excitement about doing the reunion special. "It's funny, when we do get together, it's like no time has passed. We pick up right where we left off," LeBlanc said.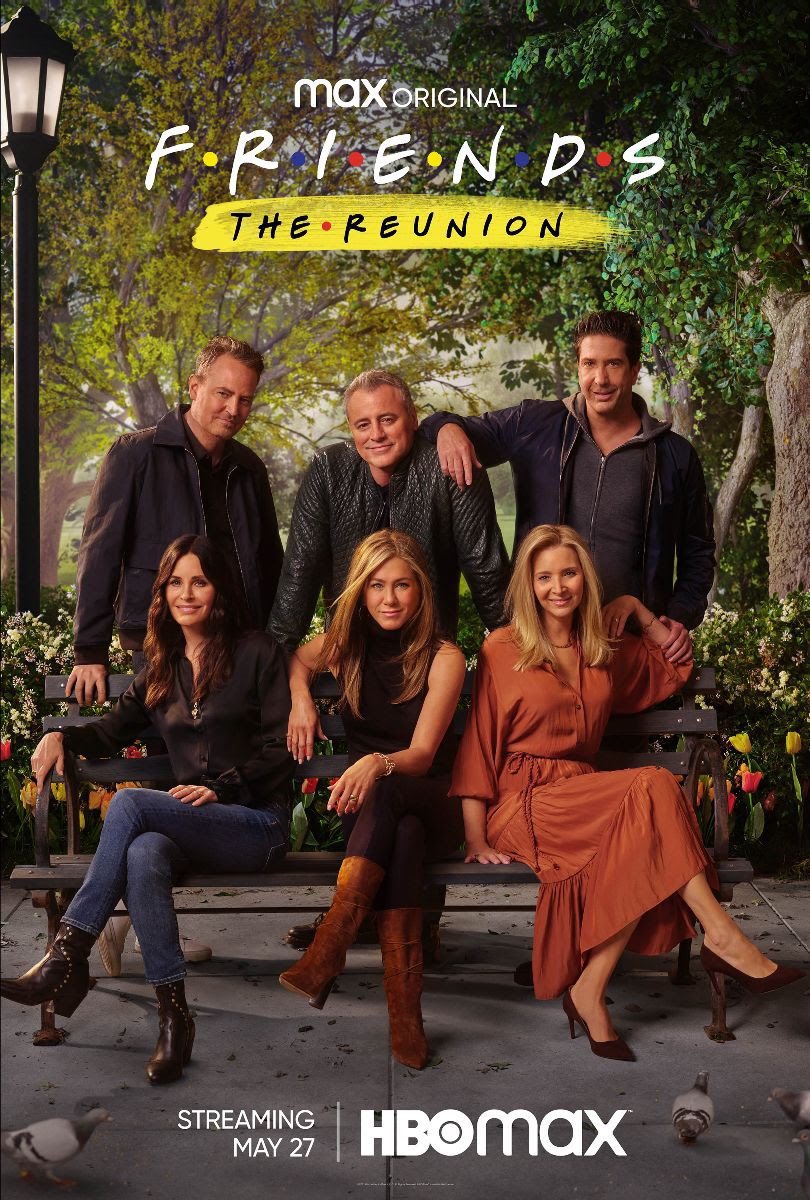 They also opened up on how Friends impacted their lives. "It goes so beyond the work and what the show was, which was in and of itself just a spectacular phenomenon," Aniston said in the interview. "But the friendships-slash-family that came out of it is just…you can't put words to that, really. It's priceless."
Aside from the trailer, HBO Max also released the official poster of the show and a behind-the-scenes selfie of the cast.
HBO Max said more than 15 celebrity guests would also take part in the reunion special, including former Friends cast members Tom Selleck (Richard) and Maggie Wheeler (Janice), and others such as British soccer star David Beckham, Game of Thrones actor Kit Harington, and Pakistan's Nobel Peace Prize winner Malala Yousafzai.
Friends: The Reunion special is set to air on May 27. – Rappler.com