Who's binging on season 1 in anticipation?
Hospital Playlist season 2 is set to premiere on June 17 9 p.m KST (8 p.m in the Philippines), tVN confirmed on April 15, Thursday. 
In a behind-the-scenes video uploaded on their YouTube channel, the original lead cast members – Jo Jung Suk, Yoo Yeon Suk, Jung Kyung Ho, Jeon Mi Do, and Kim Dae Myung – were present for their first script reading session that took place in January 2021. The rest of the cast and crew also looked excited for their reunion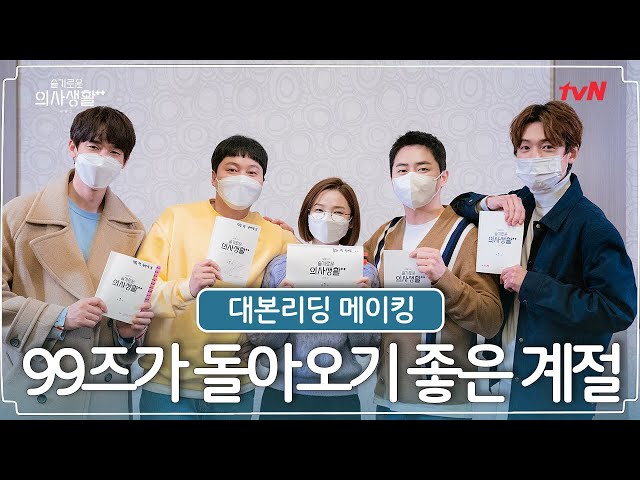 "The simple and everyday stories that we have told until now will be drawn out with even more warmth and depth," Director Shin Won Ho said, according to translations by Soompi, during the script reading. 
The medical drama series, which first aired in March 2020, tells the stories of 5 doctors who are best friends. The show showcases the everyday lives of people at the hospital. 
In December 2020, Hospital Playlist actor Jung Kyung-ho left a message to Filipino frontliners. "We are going through hard times together. I, together with the Korean Cultural Center in the Philippines, will cheer for your bright future. Kaya natin ito (We can do this)," he said. – Rappler.com