How do the BL stars keep the chemistry alive now that they're filming (mostly) apart? We talk to Tony and JC themselves.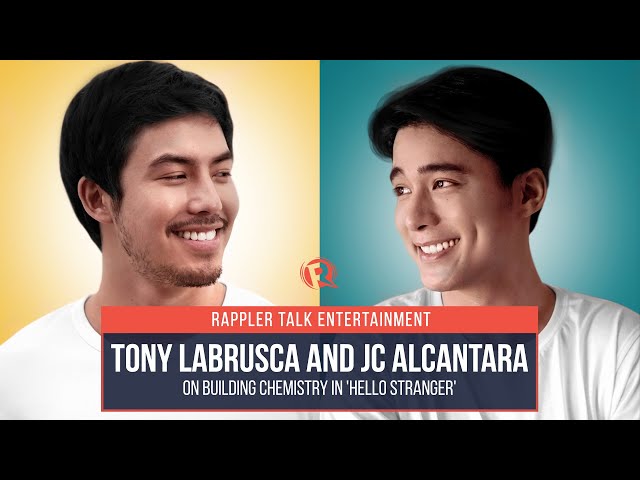 For the past few weeks, Tony Labrusca and JC Alcantara have been making people swoon every Wednesday night, as they star in Hello Stranger, playing Xavier and Mico – two students who seem to be getting closer and closer the more they get to know each other.
It's no mystery that the two characters will be falling in love at some point in the show – it is, after all, one of the several BL shows that are currently running at the moment. And their interactions – even though most of them only happen on Zoom – certainly show their budding romance and a chemistry that jumps off the screen.
All that – and the two haven't even met in real life yet, at least not for the first few episodes of the series.
In this interview with Rappler's Amanda Lago, Tony and JC talk about building and keeping the chemistry despite filming separately. They also talk about what it's like to be part of the BL wave, and how it feels to have very involved viewers from all over the world.
Catch the conversation by bookmarking this page or heading over to fb.com/rapplerdotcom – and catch up with all the Hello Stranger episodes on Black Sheep's Facebook and YouTube pages. – Rappler.com