Looking for a binge-worthy series? Here are a few shows you might want to check out.
Sitcoms are great shows to invest your time on, especially when you need a laugh (and maybe even a cry). It's no surprise that this genre is well-beloved by the public and dominant on television – themes are light and concepts are easy-to-digest, after all.
From Full House to The Big Bang Theory, there are lots of sitcoms to choose from on the streaming platform Netflix, with each of them having their own unique approaches and themes.
If family-centered shows are your favorite
Modern Family (2009-2020)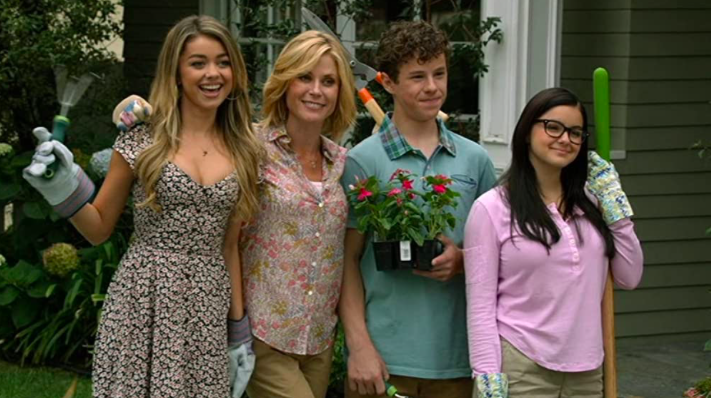 If you enjoy family sitcoms, Modern Family is your cup of tea. The mockumentary follows three families of different makeups and backgrounds in a comedic and sometimes, painfully honest way.
Since the series ran for a decade, you can see these people grow up, both on the show and in real life!
Fuller House (2016-2020)
If you love Full House and everyone's favorite, Uncle Jesse, then you don't want to miss out on this show. Fuller House is a spin-off to the 1980s classic sitcom that still tugs at your heart and leaves you in stitches.
The show centers around D.J. Tanner-Fuller, mother to three young children and a recent widow. As she struggles in raising her sons, her sister Stephanie, best friend Kimmy, and her teen daughter move in with D.J. to help her out.
Most of the ensemble cast from the original series returned – of course, with Uncle Jesse – to reprise their iconic roles, either as regulars or as guest stars.
If you love sarcasm and inside jokes
Friends (1994-2004)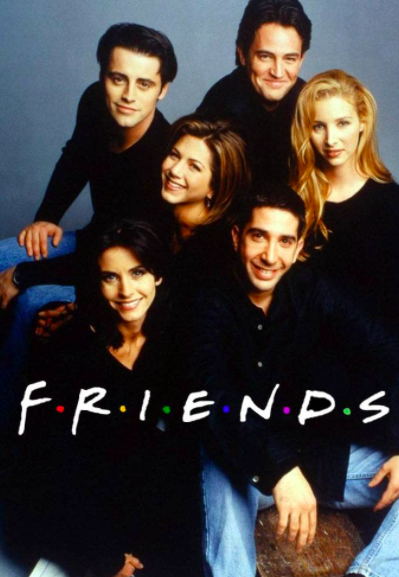 Some might say that this is the sitcom of all sitcoms. Friends is a classic show with easy humor and tons of inside jokes.
It follows the "ordinary" lives of six friends – Ross, Rachel, Monica, Joey, Chandler, and Phoebe – as they figure out love, career, friendship, family, and everything else in between.
The cast recently came together for the HBO special Friends: The Reunion.
How I Met Your Mother (2005-2014)
How I Met Your Mother is a series that thrives off comic timing and delivery. It tells the story of how Ted Mosby met his children's mom. Over 9 seasons, viewers have to wait patiently to find out who she is.
The answer takes a long time to answer but it's not dragging at all, especially because the story involves his friends Robin, Barney, Lily, and Marshall.
If you enjoy dry humor and chaos
Community (2009-2015)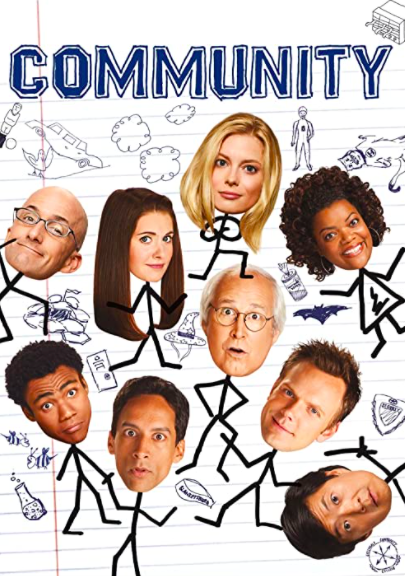 If you enjoy film and TV references, then this show is a must-watch. Focused on an odd group of Greendale community college students, Community is filled with high-level comedy, catchy one-liners, friendships, paintball episodes, and hilarious fourth wall breaks.
It ran for a total of six seasons with 110 episodes.
New Girl (2011-2018)
Quirky and offbeat teacher Jess moves into a loft with three strangers after catching her boyfriend with another woman. With four people living under the same roof, each having an odd way of dealing with adulthood, it is bound to get chaotic.
Filled with quotable lines, hilarious pranks, breakups, and sexual innuendo, New Girl is a perfect blend of dry humor and drama.
If you want slapstick humor and action
Brooklyn Nine-Nine (2013-Present)
If you love action, innuendo, crime-fighting, and slapstick humor, Brooklyn Nine-Nine covers all of that. The show follows Detective Jake Peralta and his colleagues, all cops at NYPD's 99th Precinct. Though they have contrasting personalities, their chemistry is undeniable as they survive wacky situations, all the while trying to stop crimes in their city.
Sadly, the show will premiere its eighth and final season in August 2021.
If you want something different
BoJack Horseman (2014-2020)
If you are up for an animated sitcom that touches on real, sometimes difficult issues, BoJack Horseman is your best bet. BoJack Horseman was once a star of a hit sitcom, Horsin' Around. But as his popularity dwindles, he falls into depression, an existential crisis, and addiction. It is an honest and emotional show, with satire and puns to keeps you hooked.
The Good Place (2016-2020)
This ethics-powered sitcom asks what it truly means to be a good person. Set in the afterlife, four people arrive in a town created by an architect named Michael called The Good Place. But protagonist Eleanor soon realizes that everything is not what it seems.
The Good Place isn't just great comedy, it is also a show that can teach you a valuable life lesson or two, alongside lessons on ethics. It's a win-win situation. – Rappler.com
Angelica Burlaza is a Rappler intern.