Volume two of the finale season of 'Money Heist' premieres on December 3
It's only going to get worse before it gets better as the crew struggles to complete their ambitious heist, as seen in the teaser for Money Heist part five, volume two.
The 30-second clip released by Netflix on Thursday, October 14, features a montage of the crew in distraught. The Professor can also be heard saying, "In the last few hours, I have lost some very important people, and I am not going to let anyone else die for this heist."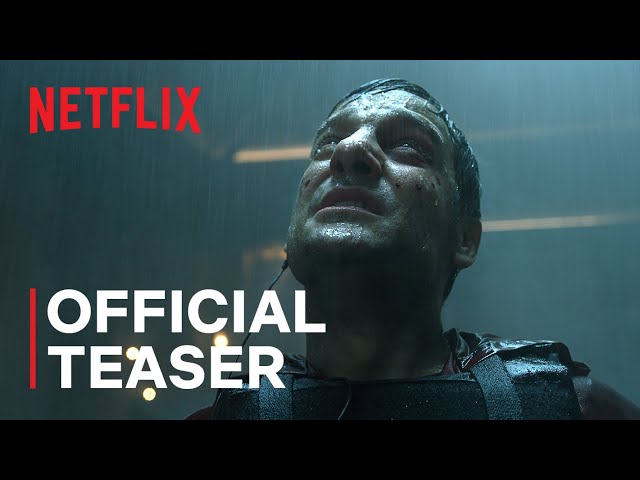 Volume one, which premiered in September, sees the crew being trapped in the Bank of Spain for over 100 hours as they find out that an army was assembled to capture them. It ended with Tokyo sacrificing herself to defeat Gandia and the soldiers, and The Professor being captured by Sierra.
Creator Alex Pina has earlier said that the two volumes of the last season will highlight different aspects of the story. "In volume two, we focus more on the emotional situations of the characters. It is a journey across their sentimental map that connects us directly to their departure," he said.
Money Heist (La Casa de Papel) tells the story of a group of robbers who pull off elaborate bank heists masterminded by a mysterious man named The Professor.
The multi-awarded series stars Úrsula Corberó, Itziar Ituño, Pedro Alonso, Miguel Herrán, Jaime Lorente, Esther Acebo, Enrique Arce, Rodrigo de la Serna, Darko Peric, Hovik Keuchkerian, Luka Peros, Belén Cuesta, Fernando Soto, Jose Manuel Poga, Mario de la Rosa. The final season also stars Miguel Ángel Silvestre and Patrick Criado.
Money Heist part five, volume two will premiere on December 3, 2021 on Netflix. – Rappler.com