This is AI generated summarization, which may have errors. For context, always refer to the full article.
Whether you want lighthearted fun or blood-pumping action, end the year right by diving headfirst into these upcoming anime series!
MANILA, Philippines – With the breakthrough hit that was Cyberpunk: Edgerunners coming out last month, many find themselves craving for more anime to watch. With the start of the new quarter, the anime industry has now entered its "fall season," signaling the release of many anticipated shows, new and old.
Apart from the continuation of household names such as Spy × Family, Mob Psycho 100, Bleach, and My Hero Academia, this season's release schedule also offers a motley group of unique, never-before-seen shows that might pique your interest, depending on what type of entertaiment you're looking for at the moment!
I
f you want some lighthearted fun
Do It Yourself!!
"Building furniture and friendships have a lot in common. Intention, effort, and hard work are needed for both crafts.… Furniture, friendships, and the future — they're building it all with their own hands," the show's synopsis reads, according to anime website Crunchyroll.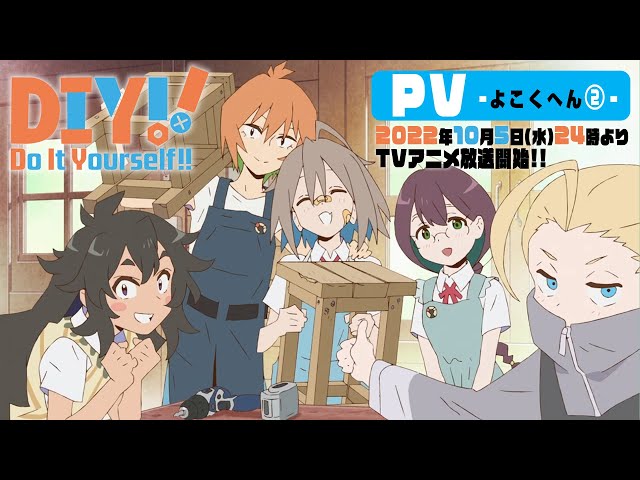 Mixing the ever-rigorous yet fulfilling hobby of woodworking with the everyday shenanigans of teenage life, Do It Yourself!! is for those looking for a momentary escape into the wholesome mundanities of adolescent clubs and hobby crafts. With its striking yet simple coloring-pencil-like visuals, this slice-of-life comedy will no doubt etch itself onto the minds of those who give it a watch.
Do It Yourself!! started streaming on October 6 at Crunchyroll. 
Eternal Boys
A group of middle-aged men take center stage in this comedy idol anime. Eternal Boys centers around the titular idol group and its late 30- to 40-year old cast, as they attempt to defy idol conventions and overcome their aging bodies in order to achieve their dreams.
Whether or not you're interested in idol culture, the show serves as a breath of fresh air from the typical youth-dominated main casts of other anime.
Eternal Boys airs on Animax sometime after its Japanese broadcast premiered on October 10, according to ANN. 24 episodes are scheduled to air this season.
If you want to get your blood pumping
Blue Lock
With the goal of winning the World Cup, the Japanese Football Association hires eccentric coach Jinpachi Ego, who then initiates a countrywide competition, the Blue Lock Project, in order to find the perfect striker for their national team. Among these contestants is Yoichi Isagi, who is determined to win the competition and become the greatest striker in the world.
Blue Lock is an adaptation of the popular manga series of the same name. Compared to more realistic sports anime like Haikyuu!! or Slam Dunk, Blue Lock instead focuses on delivering high-intensity action alongside its ruthlessly competitive tournament plot and strong characters.
Blue Lock started streaming on October 9 at Netflix and Crunchyroll. Its first season will consist of 24 episodes.
Mobile Suit Gundam: The Witch from Mercury
According to the official site, Mobile Suit Gundam: The Witch from Mercury is set in "an era when a multitude of corporations have entered space and built a huge economic system." In all of this, lone pilot Suletta Mercury "walks step by step through a new world, with a scarlet light burning in her pure heart."
Featuring the franchise's first female main protagonist, The Witch from Mercury tackles themes of anti-war, political corruption, and capitalism set to the tune of fascinating political space drama and edge-of-your-seat mech battles.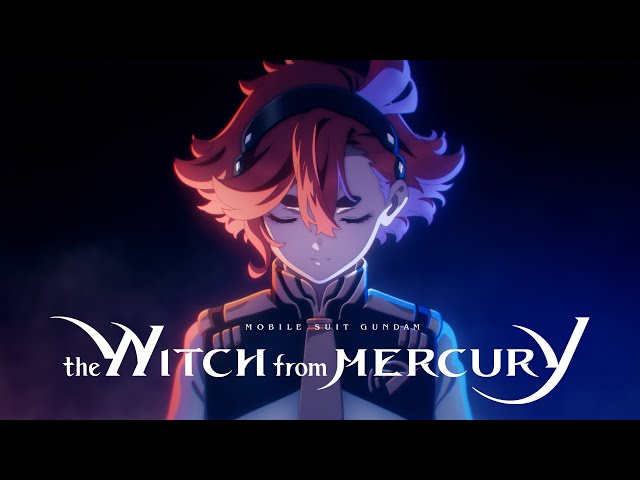 Set in its own original timeline, The Witch from Mercury serves as a good entry point into the franchise as it can be viewed without prior knowledge of past entries in the series. As a taste of what's to come, the official Gundam channel also released a prologue of the show on YouTube.
Mobile Suit Gundam: The Witch from Mercury can be viewed on the official Ani-One Asia Youtube channel, with episode one premiering last October 2. The first season will consist of 25 episodes.
If you want to send chills down your spine
Chainsaw Man
What can be said about Chainsaw Man that hasn't been said already?
Produced by MAPPA, the groundbreaking studio that worked on Attack on Titan and Jujutsu Kaisen, the show is an adaptation of the much lauded manga of the same name. Chainsaw Man centers around Denji, who gains the ability to transform parts of his body into chainsaws after fusing with a devil named Pochita. Working for the Public Safety Devil Hunters, Denji faces off against nightmare-inducing devils all while longing to be loved.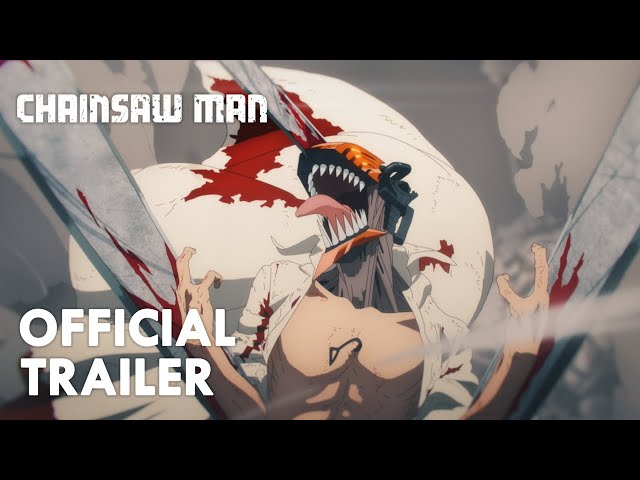 Boasting 11+ million views on its YouTube trailer alone, this action-packed gore fest is inarguably the most anticipated show of this season.
The first episode of Chainsaw Man was released on October 11. According to the official site, the following services will stream the show: Amazon Prime, Ani-One, bilibili, Netflix, Crunchyroll, and Hulu. 12 episodes are scheduled to be released.
Housing Complex C
Produced by Adult Swim, Housing Complex C is about a girl named Kimi who encounters a series of horrific incidents in her housing complex after the arrival of new residents.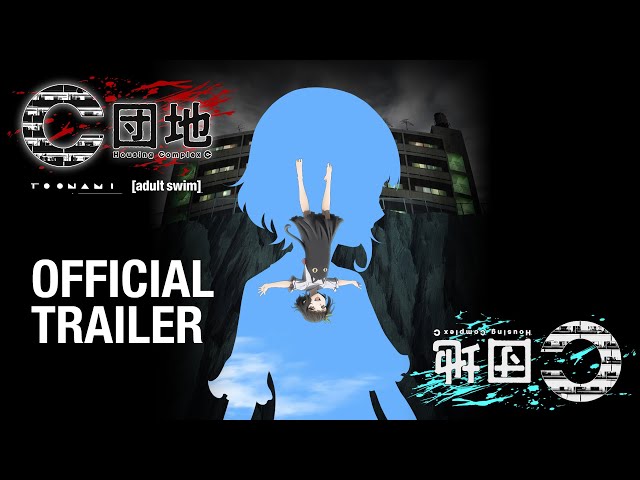 Not much else is known about this purposefully cryptic show, so it would be better to jump straight into the horror yourself.
Housing Complex C can be viewed on HBO Max, with the first episode premiering on October 2. The first season will consist of four episodes.
If you want to immerse yourself in a new world
Arknights: Prelude to Dawn
Based on the similarly-named gacha mobile game, the show revolves around the Doctor, an enigmatic amnesiac tasked to lead a pharmaceutical company in aiding the Infected, people stricken with the debilitating disease known as Oripathy.
Alongside his co-workers, referred to as "operators," the Doctor must save Infected and non-Infected people alike before they are killed by an increasingly hopeless, war-torn world.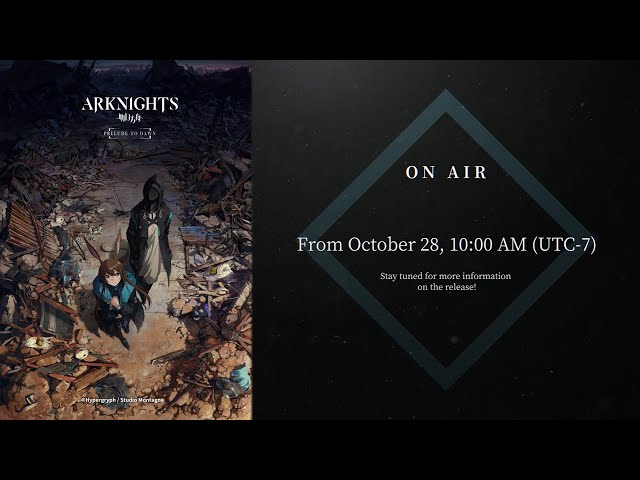 The show will adapt the main story of its mobile game counterpart, which is known for its compelling world-building and heavy themes of war, class conflict, and discrimination. If you want to engross yourself in a gritty war story, check the show out.
Arknights: Prelude to Dawn premiered on October 28. No other details have been announced yet regarding its release.
Koukyuu no Karasu/Raven of the Inner Palace
According to MyAnimeList, Raven of the Inner Palace is about the Raven Consort, who is rumored to take on any requests asked of her through the use of mysterious arts. There is a catch, however, as she takes something of equivalent value in return.The Emperor seeks her aid for something, unbeknownst to him that their meeting will pose grave consequences for the whole royal dynasty.
Raven of the Inner Palace is an adaptation of the light novel of the same name. Set in a fictional ancient China, this political drama weaves great animation with a riveting plot. If you have even the slightest interest towards Chinese historical stories, this show could be for you.
Raven of the Inner Palace can be watched on Crunchyroll, with its first episode already releasing last October 1. Its first season consists of 13 episodes. – Rappler.com
Disclaimer: Some shows may be region-locked due to licensing issues, so a VPN might be required to view them.
Manolo Soliven is a Rappler intern.