The Philippines is finally getting its own edition of the critically acclaimed reality competition – but what it's all about? If you're getting your head in the game just now, here's what to expect.
For a contest that's really just meant to search for the next drag superstar, RuPaul's Drag Race can be quite a perplexing mash-up of everything.
Think "America's Next Top Model meets Project Runway meets Survivor," as one Ru girl put it, or in the words of another: it's about "a bunch of drag queens running around crazy for money."
The influential and critically-acclaimed reality competition is often credited for bringing more visibility to drag. It has propelled the art form to unprecedented heights with mainstream success. Since its premiere in 2009, it has transformed a niche industry and morphed into a cultural juggernaut and a launchpad for careers, turning drag queens to superstars.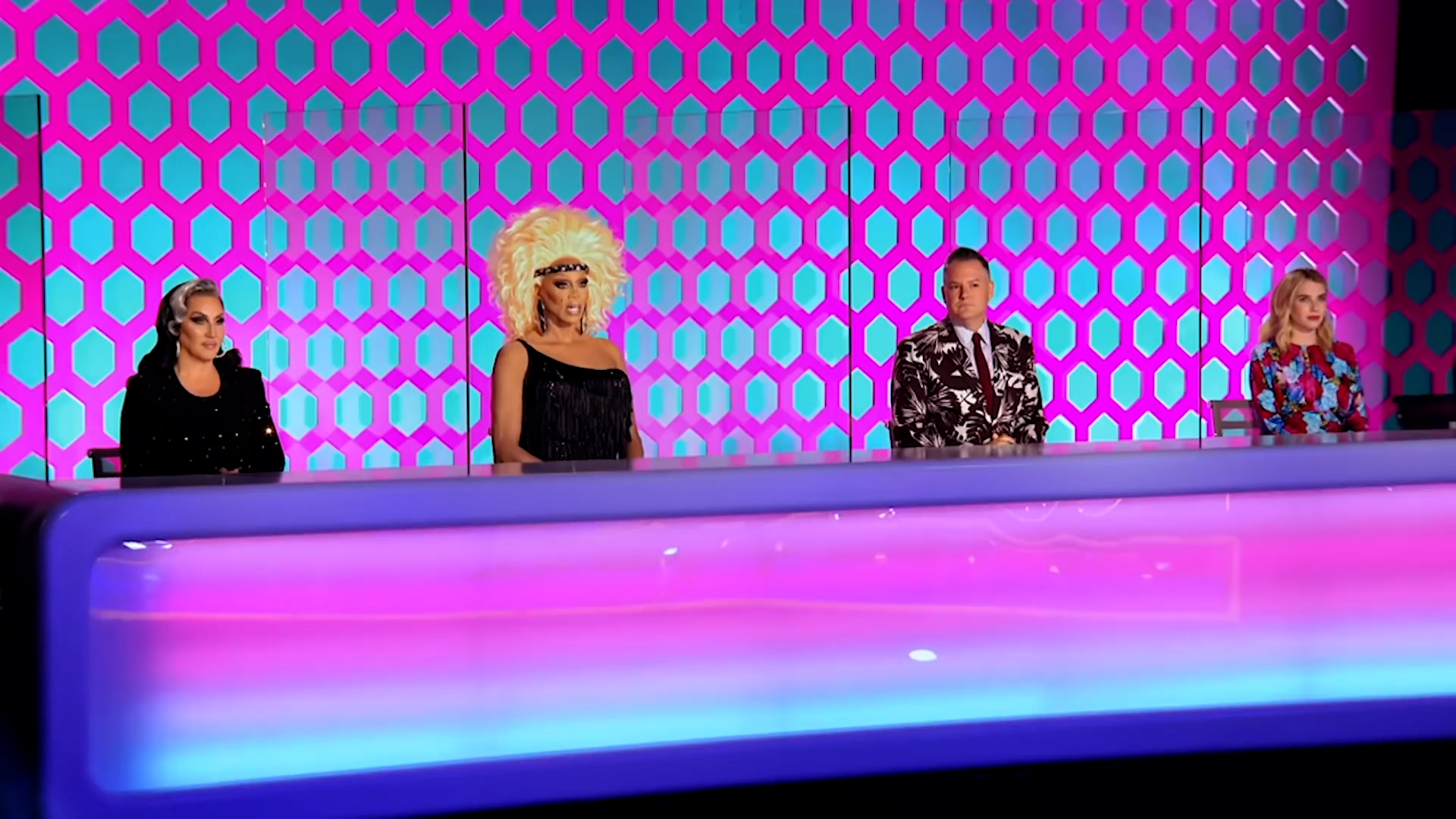 It has often been joked that Drag Race is the Gay Olympics, considering its audience share. It does seem like a sport, with all these larger-than-life characters battling it out for the top prize with dips, somersaults, voguing, lip syncing, and even outright screaming. Amidst all the mayhem are high stakes, too. It's a pageant on steroids. It's quintessential camp.
It's definitely not "RuPaul's Best Friend Race," but it's not exactly a Hunger Games bloodbath, either. The show also represents a landmark moment for LGBTQIA+ representation, given the diverse set of artists that have competed.
"RuPaul's Drag Race is a contest where a bunch of queer people and queer allies get together to celebrate a queer art form," explained columnist and Drag Race alumna Miz Cracker in a Mic featurette.
Drag Race is an immensely entertaining watch. But if it's your first time, and if you don't want to go into it blind, here's a run-through of the basics and what to expect:
What is drag?
Drag is hard to reduce to a single definition. It's not simply men in women's clothing who embody these hyperfeminine personas. Referring to it as impersonation is an oversimplification.
"Drag is anytime that someone is putting on clothing that is considered to be not appropriate to them, and then wearing it with some type of ironic distance," argues drag historian Joe E. Jeffreys, speaking to TIME magazine.
"In its purest form, drag is when a person goes into a dressing room, they put this thing on, they go out on stage and they perform, and [after the show] they take it off. Drag, I say, is the indigenous queer performance form, meaning it is of the people, by the people and for the people."
It's absolutely not exclusive to gay men. In the course of Drag Race alone, trans women and non-binary folx have been featured, and recently, a trans man and a cisgender lesbian woman have competed. Drag kings, while not on the show yet, are a staple in the wider club and pageant circuits.
The host
RuPaul serves as the show's presenter, host, mentor, judge, and executive producer. Apart from the long-running US series and its spin-offs, he appears in the UK and Down Under (Australia/NewZealand) editions.
The "original Supermodel of the World," RuPaul Charles, rose to fame in the early '90s with his pop anthem "Supermodel (You Better Work)." The glamazon and trailblazer, ostensibly the world's most famous drag queen, debuted the nascent TV competition in 2009 with a scrappy setup in the smaller Logo channel. The main show transferred to its current home, VH1, in its 9th season.
There are international versions of the show that do not bear RuPaul's name, which are instead hosted by prominent figures in the local scenes. Canada's Drag Race, for instance, is led by Brooke Lynn Hytes, a Canadian who placed second in RuPaul's Drag Race season 11. Other examples include Drag Race España's Supremme Deluxe and Drag Race Thailand's Art Arya and Pangina Heals, who are drag legends in their respective countries.
The judges
Contestants are critiqued by a panel of judges that include Michelle Visage and either "Style Superstar" Carson Kressley (of Queer Eye fame) or "The Hilarious" Ross Matthews (Jay Leno's "Ross the Intern"), with RuPaul himself presiding. The show has invited allies and LGBTQIA+ icons to join them as guest judges, too.
These "squirrel friends" help RuPaul decide on the winner of a week's challenge, the bottom two, and eventually, the finalists. However, in some international versions – such as Spain, for example – the judges vote by ballot.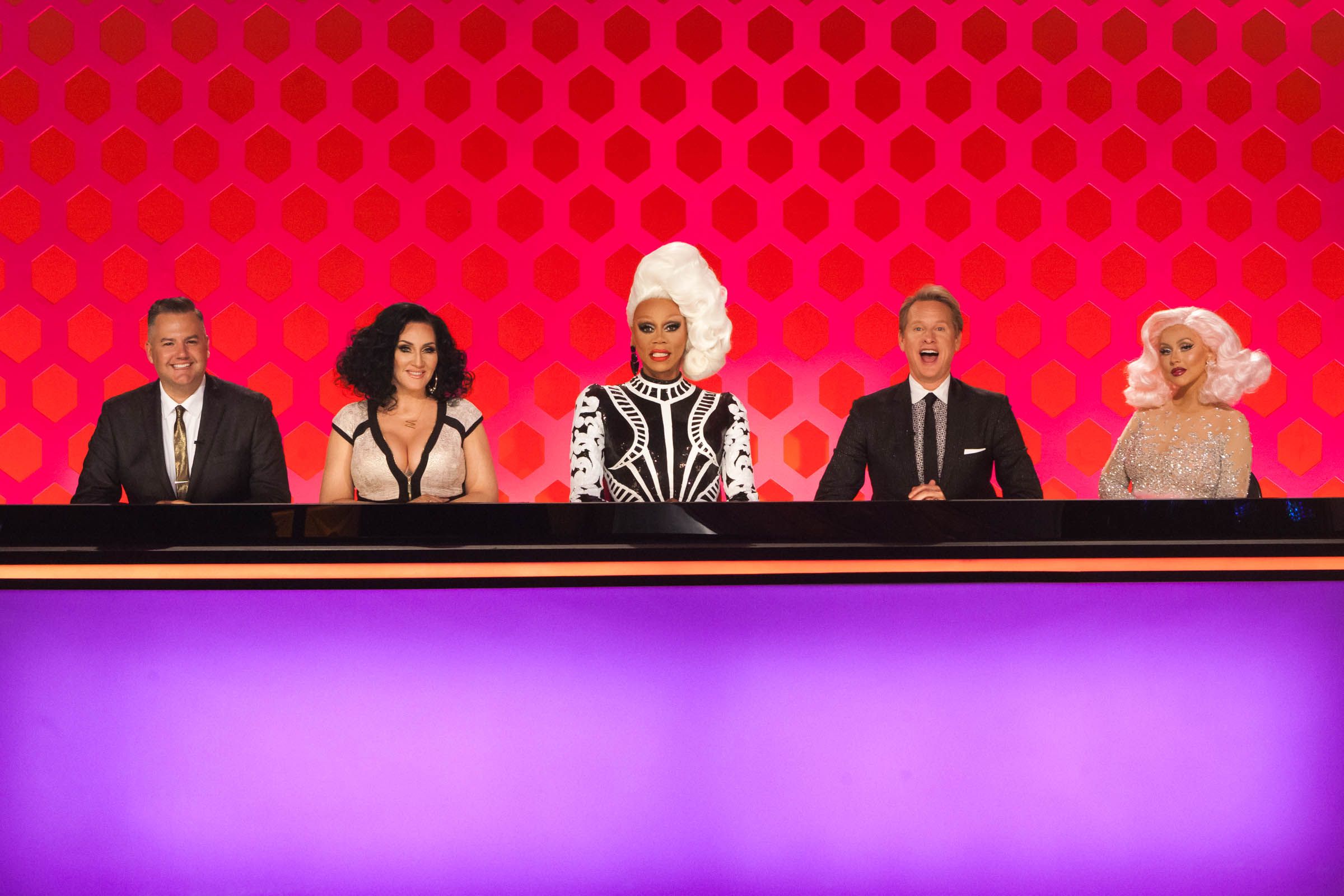 By no means an exhaustive list, the following have sat as judges (on the US and UK editions): Ariana Grande, Adam Lambert, Andrew Garfield, Alexandra Ocasio-Cortez, Aubrey Plaza, Chaka Khan, Charli XCX, Christina Aguilera, Daisy Ridley, Debbie Reynolds, Demi Lovato, Emma Bunton, Gigi Hadid, Gus Kenworthy, Halsey, Jonathan Bennett, Jeff Goldblum, Jeremy Scott, Kristin Chenoweth, Kumail Nanjiani, Lady Gaga, Lena Headey, Leslie Jones, Lizzo, Maisie Williams, Miley Cyrus, Naya Rivera, Natalie Cole, Neil Patrick Harris, Nicki Minaj, Nicole Scherzinger, Paula Abdul, Ricky Martin, Shania Twain, Tina Knowles, Troye Sivan, Whoopi Goldberg, and many more.
Just a little star-studded, isn't it?
Mechanics, challenges
The next drag superstar should possess four key qualities: C.U.N.T. – Charisma, Uniqueness, Nerve, and Talent.
Fourteen or so queens go through tests that include so-called mini-challenges like the famous reading challenge (Reading is Fundamental) in the vein of the seminal documentary Paris Is Burning (where queens are tasked with hurling insults at their contestant sisters, but in a clever, satirical way). Winners receive minor prizes but are also sometimes granted advantages for the upcoming trials by fire.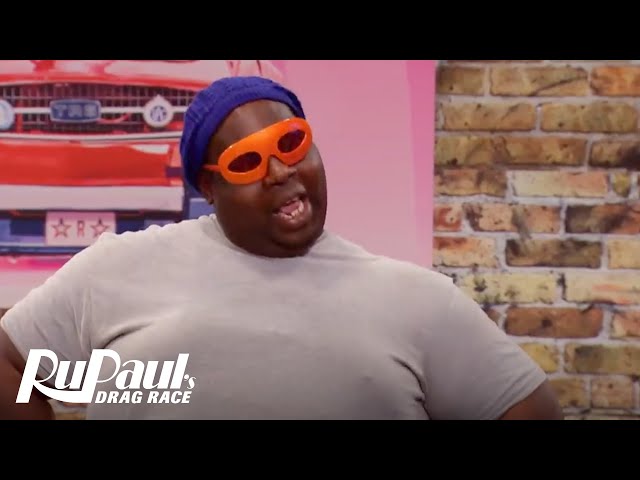 The maxi-challenges separate the wheat from the chaff and push the queens to their limits. Sometimes done in groups, these test a variety of skills: comedy, songwriting, dancing, acting, designing and more, so the queens ought to show their mettle and well-roundedness. Often, it's the versatile ones that prove to have what it takes to be the Next Drag Superstar™.
Notable examples include the Drag on a Dime design challenge where queens make entire looks out of unconventional materials like sleeping bags, sponges, and many more. Typically, queens arrive in the Werk Room with all the outfits for the entire season in their suitcases, but if a queen can't sew or at least be dexterous enough with hot glue, then she's in danger for this particular challenge.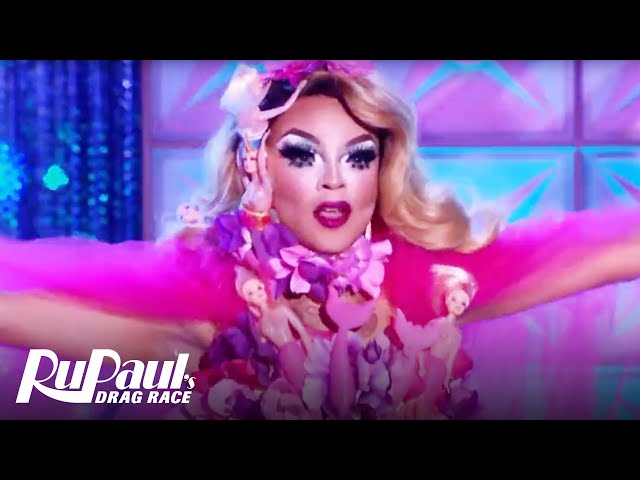 The Snatch Game is another popular maxi-challenge, where contestants impersonate female celebrities (but not exclusively) and other similarly popular figures – dead or alive, ancient or baby-like – in the context of a made-up game show. As one of the toughest ordeals the queens go through, it is not only a test of how spot-on an impression is, or even just comedic chops and timing. It's possibly the ultimate test of charisma, uniqueness, nerve and talent – all at once.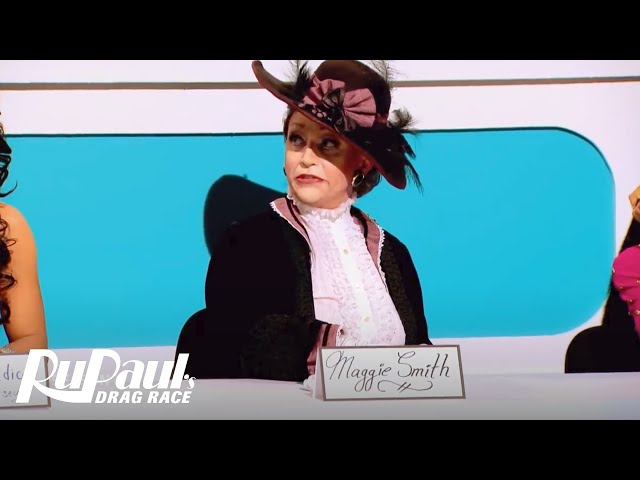 Contestants have played the likes of Adele, Beyoncé, Björk, Cher, Maggie Smith, Margaret Thatcher, Melania Trump (and Donald Trump), Paris Hilton, Sophia the Robot, and even RuPaul himself – each to varied success.
Does the queen who win the most challenges get crowned?
Queens who have not won a single maxi-challenge already made it to the finale. Frontrunners who were statistically consistent with their performance don't necessarily end up with the crown. Not to mention that unlike in earlier seasons, a maxi-challenge win no longer guarantees immunity for the next episode.
The entire series is also typically pre-recorded within several weeks. After the third season, when Perez Hilton's website leaked Raja as the winner, they started filming the three or four finalists' different crowning moments, so the winner isn't revealed until the airdate – a strategy that's still employed.
What's at stake?
The top prize varies among editions. In the US, for example, it's a one-year supply of Anastasia Beverly Hills cosmetics and a cash prize of 100,000 dollahs (plus "a coveted spot in the Drag Race Hall of Fame" for All Stars). The UK edition, which is produced by BBC Three (and therefore, publicly funded), cannot be sponsored and only offers the winner an all-expense paid trip to Hollywood to film their own digital series.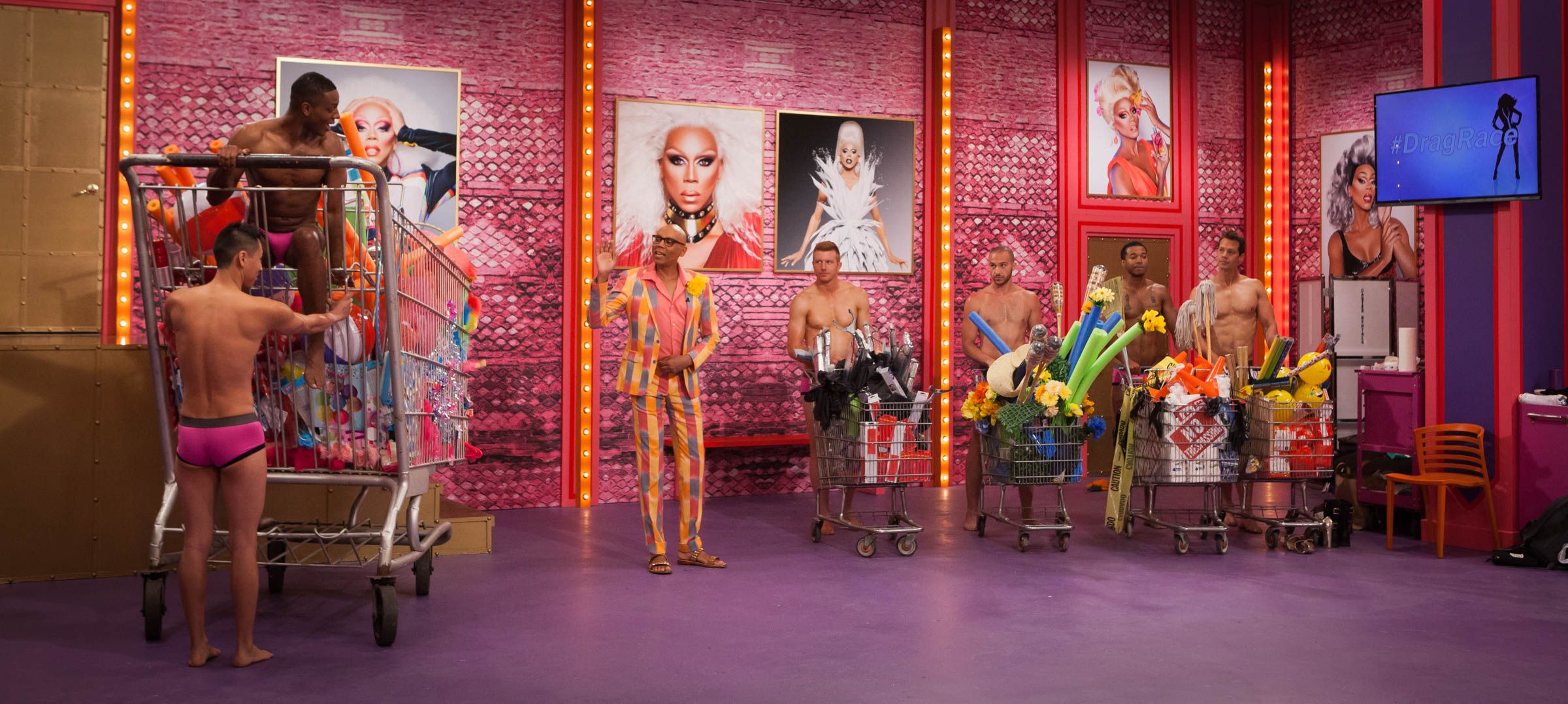 Drag Race is a costly investment for the queens. All those gorgeous outfits cost thousands of dollars. However, it has proven to be one of those rare places where exposure is actually currency, because it is a global platform in itself. A good number have even been signed on by major entertainment agencies catering to drag artists.
Runway
After the main challenge, it's time for the main stage of RuPaul's Drag Race.
The queens are assigned a "category" or theme, and they bring it to the runway with their own creative and loyal interpretation. Prior to locking in to tape the entire season, the contestants are tasked with a long list of these categories, so they can prepare ahead of time and tuck these outfits in their luggage.
Notable examples of runway themes include self-explanatory ones such as: "Hello Kitty Eleganza," "Night of a Thousand Madonnas," "Three, Three, Three Looks in One," and others.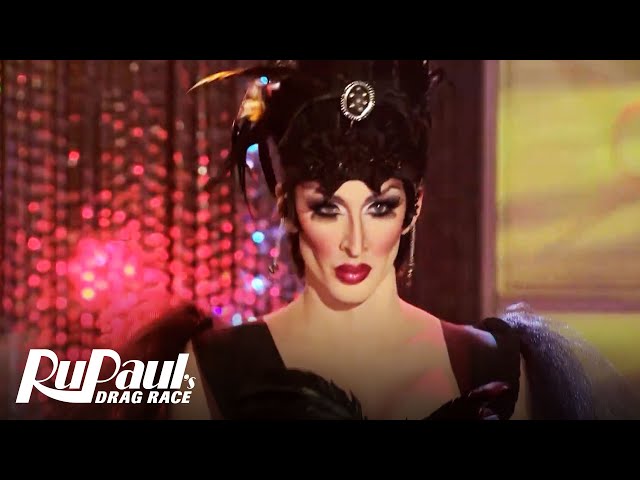 Whether a look on the runway is gag-worthy or – in RuPaul style – "meh," this may not necessarily redeem a queen's dismal maxi-challenge performance and thus, impact the final judgment (The Thai edition, however, tallies the runway together with the maxi-challenge).
The runway walk is a standard element of the format, but there is also the recurring Ball Challenge, a nod to ball culture, that also takes place on the main stage. This usually involves several categories for one occasion, including creating a look from specific materials provided. A separate design maxi-challenge will also require them to produce outfits on the spot.
Lip sync
Lip syncing has long been an indispensable part of drag culture, but Drag Race has made this an unmissable and standout spectacle of its own.
At the end of each episode, the two bottom queens are given the last chance to impress RuPaul and save themselves from elimination – a Lip Sync for Your Life. The victor will "shantay" and stay on to live another day, while the other will be eliminated and "sashay away" (though there have been times when a twist is suddenly Ru-vealed).
Many face-offs, set to iconic pop songs and gay anthems, have left audiences gooped, gagged, and gobsmacked for years on end. Drag Race has been so influential in promoting the art, that late night TV shows have dedicated entire segments and standalone programs like Lip Sync Battle have emerged.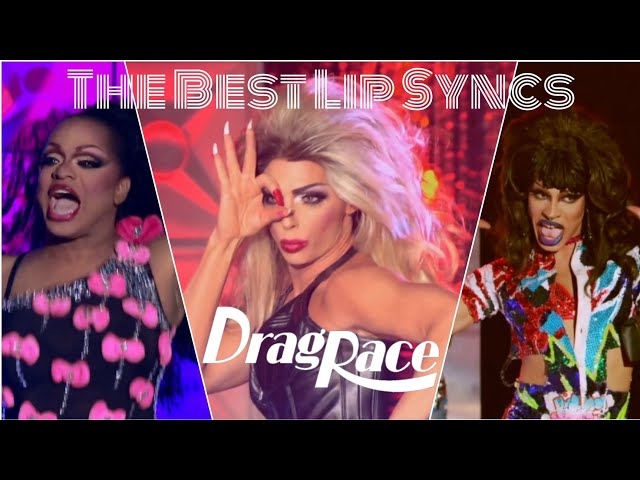 The lip sync also happens to be the final challenge for the season, and yes, it's possible for a dark horse to make it all the way to the Lip Sync for the Crown.
RuPaul's Drag Race All Stars has tweaked the format to become Lip Sync for Your Legacy between the top two queens of the week, who battle for the chance to choose which among the bottom queens get the chop. Since All Stars season five, however, this has been reformatted to be just one top queen against a Lip Sync Assassin, a formidable ex-contestant who has not only sent their competition home (maybe several times), but – as a Reddit user said, "also arranges that bitch's funeral and pounds the last nail in the coffin."
Spin-offs, international editions
The global success of the main show has spawned spin-offs and companion shows – both on air and online. Some look behind the scenes; some dissect the output of contestants. Think of these as part of an all-access tour of the show.
Untucked is the source of some of the most unforgettable one-liners and explosive face-offs in the entire history of the show. "Gurl, if you're not watching Untucked, you're only getting half of the story," said RuPaul.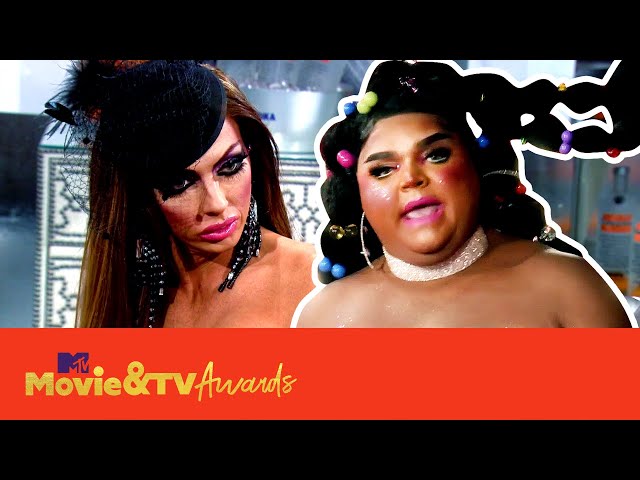 Drag Race has been broadcasting internationally and is available for streaming in over 200 territories through the WOW Presents Plus subscription service and global platforms such as Netflix.
At least nine other countries have produced their own version of the show: Australia/New Zealand (Down Under), Canada, Chile, Italy (to be aired), Netherlands, Spain, Thailand, the United Kingdom and finally, the Philippines as recently announced. It comes with the shining promise of worldwide recognition for homegrown drag artists.
It's honestly a lot, but if you want to start somewhere in this vast universe, it's good and useful to start with the main series – not necessarily in chronological order.
Many consider the third season to be the place where the show finally picked up the pace. Seasons five and six are particularly powerhouse seasons (these seasons produced the likes of Alaska and Bianca del Rio, respectively). You can even start with the current season.
Do you think you have what it takes to handle all of this? In the words of RuPaul herself: "Good luck, and don't fuck it up." – Rappler.com