There's more to explore in the kooky spooky world of Nevermore!
MANILA, Philippines – In spook-tacular news, Wednesday will be back! Netflix has renewed hit TV series Wednesday for a second season, as confirmed by the streaming platform on Saturday, January 7.
Wednesday's creators and executive producers Alfred Gough and Miles Millar said in an exclusive interview with Tudum.com that they are "thrilled to continue Wednesday's tortuous journey into season two."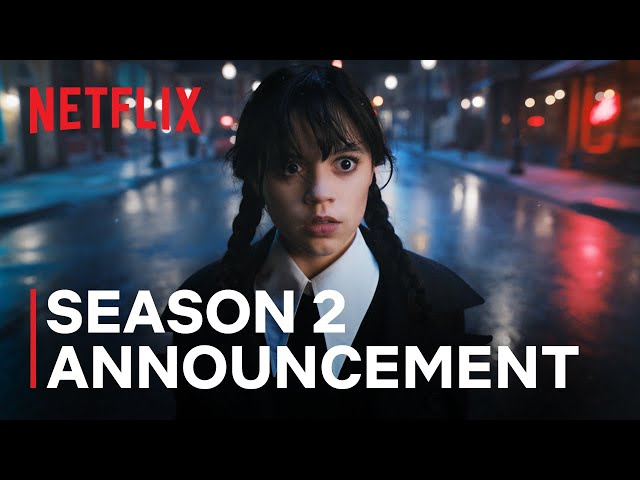 "It's been incredible to create a show that has connected with people across the world. We can't wait to dive head first into another season and explore the kooky spooky world of Nevermore. Just need to make sure Wednesday hasn't emptied the pool first," they said.
Details on the plot, official cast, production timeline, and premiere date have yet to be released.
Wednesday instantly became a global hit after its premiere on November 23. The coming-of-age, supernatural horror comedy starring Jenna Ortega as the titular teenage girl currently ranks #2 on the Most Popular English TV Series list, and debuted in the #1 spot. It joins Stranger Things 4 and Squid Game as the only three Netflix shows to reach over 1 billion views only three weeks after premiering.
The eight-episode spin-off series executive produced by Tim Burton follows Wednesday Addams and her high school days at Nevermore Academy as she tries to learn to control her psychic powers and solve the mystery of her family's curse while navigating the ups and downs of teenage life.
Wednesday also stars Catherine Zeta-Jones as matriarch Morticia, Luis Guzmán as Gomez, Isaac Ordonez as Pugsley, Gwendoline Christie as Principal Larissa Weems, Emma Myers as Enid Sinclair, and Christina Ricci as Ms. Thornill, who starred as Wednesday in the 1991 film The Addams Family and 1993 sequel Addams Family Values. – Rappler.com