Helmed by 'Train to Busan' and 'Peninsula' director Yeon Sang-ho, 'Hellbound' is Netflix's newest dystopian K-drama
Having a shadowy, disembodied creature announce that you're going to die in five days is the last thing you want, especially on your birthday. But that's exactly the case for Kim Shin-rok's character, Park Jeong-ja, in Hellbound.
In the trailer, we see Park almost going berserk as she tries to prevent the imminent death from happening.
And this is what the upcoming supernatural-thriller series is going for: to drive the people who received the "hellbound decree" into madness.
A living hell
Based on a popular webtoon of the same name, Hellbound revolves around supernatural events that take place right in the middle of Seoul, South Korea.
A mysterious grey, smokey face starts declaring random people's deaths, human beings start attacking each other, and unearthly creatures start dragging sinners to hell. 
Amidst this disarray, a religious group named The New Truth Society start gaining prominence as they remind humans to be more righteous, saying that what's happening in the world is a result of humanity's sins. 
It's the sudden pronouncements of death, a condemnation to hell, and the chaos brought upon by the clashes of belief that triggers fear in the characters of Hellbound. 
It poses the question: What if the hell they're so keen on running away from is no different from the society they're currently living in?
"The setting is very unrealistic and drastic," Director Yeon Sang-ho said in a press conference on Tuesday, November 16. "And inside that world, we can see different facets of people, different stereotypes of people."
He added that the series' characters are rooted in the ordinary people we meet in everyday life. "[They] are people who we see and exist in society. And they have different convictions and they have different emotions. I think the viewers can resonate with their convictions and their feelings depending on which conviction they choose to believe," Yeon said.
The critically-acclaimed director shared that since it's a supernatural series, he had the freedom to play with the idea of angels and executors. In the series, the "executors from hell" refer to the trio of monstrous beings who appear to brutally kill the person and drag them to hell.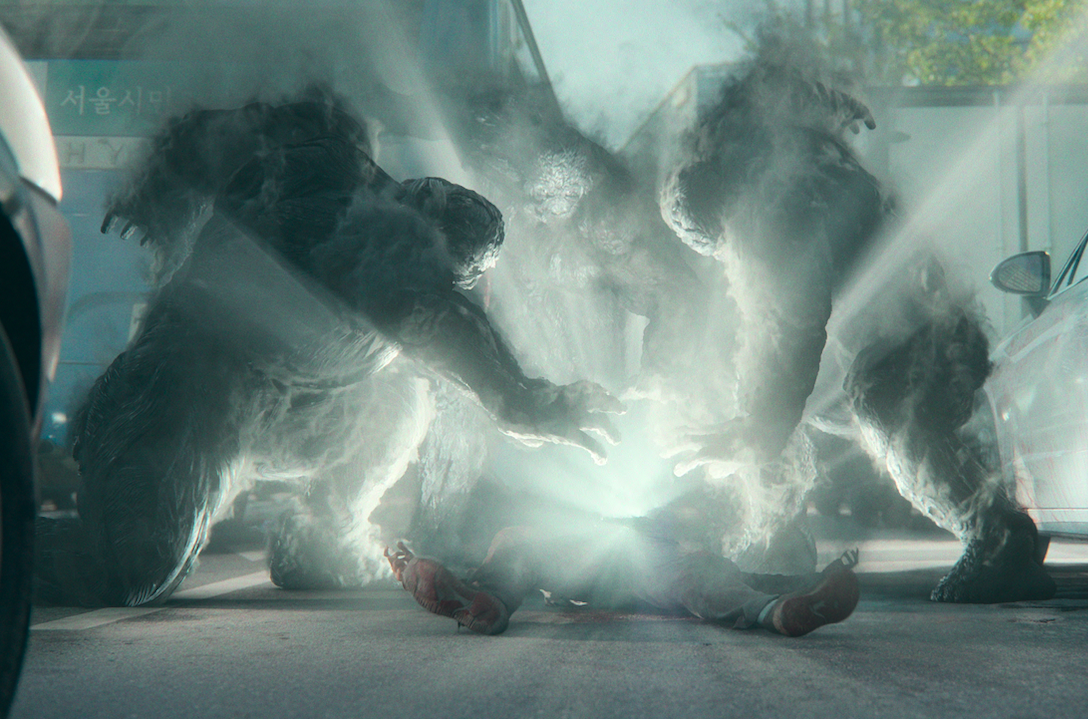 "I wanted people to feel extreme terror when looking at these executors," he said. 
A mirror of reality
Lead star Yoo Ah-in said he was drawn to the series just by looking at the title. "The title itself is really strong. I've seen 'hell' being dealt in many different artworks before. But the title was just so strong and direct."
Actor Park Jeong-min agreed that aside from the title, the story itself was riveting.
"As I was reading the webtoon, I thought to myself, 'Isn't this virtually what is happening around us?' It was very realistic to me. And to be able to be a part of creating a very meaningful series like this one felt personally significant to me."
The cast added that it's the characters' utter desperation to survive and the realistic depiction of a twisted society that made them value the project greatly.
Yoo, who plays Jung Jin-su, the leader of New Truth Society, described his character: "He gives meaning to the supernatural events and preaches to the world that they should live a righteous life without sins… But he, himself, has a very distorted kind of psyche, he's very twisted in some sense."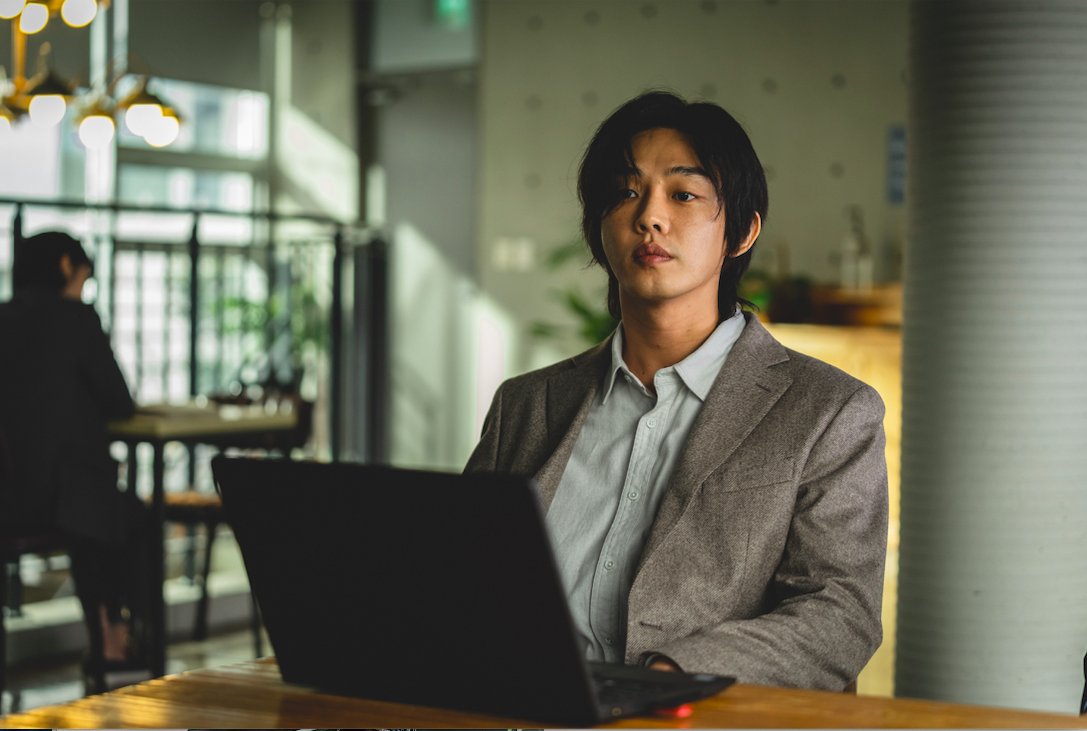 "I tried to look into the core values that he had inside of him…. Maybe he has rage, maybe he has desperation – so I thought about the feelings he would have inside of him. And I think he is very desolate, he is very lonely." 
Kim Hyun-joo plays lawyer Min Hye-jin, who goes against Yoo's religious group to prove that their belief system is wrong. "She's someone who is realistic. Someone who is grounded. Someone who sometimes falls, but manages to back up on her feet. And I felt like her being flawed and being more grounded – that was the thing I tried to focus more on," she said.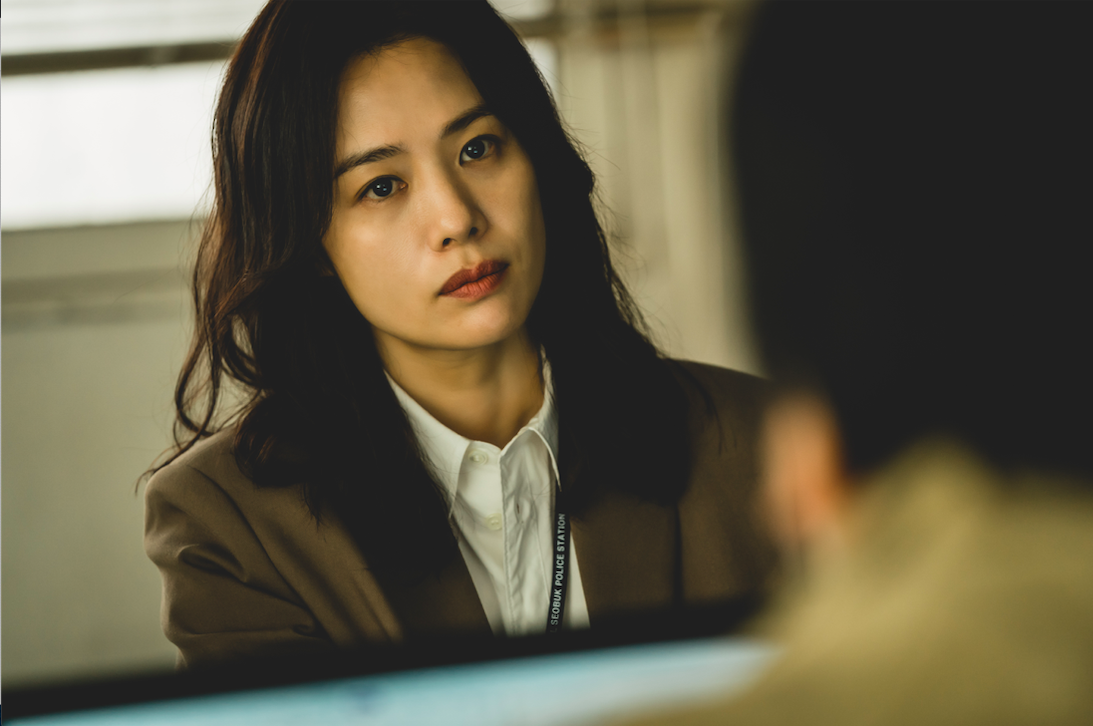 Kim also hoped that Hellbound will make viewers reflect on their lives. "Knowing the day that you die, that's the main theme of the story, what carries the story…. I think, when you think about that, what you want to do if your time on Earth is limited, that really goes to show what you really value the most in life."
"So I want to challenge all of you, as I did to myself, look back on your life and think about what you truly value in your lives," she said.
As captivating as the dystopian Hellbound universe is, with its unique narrative structure and matching dark aesthetic, director Yeon agreed that he wished the series would spark a lively debate.
"Each of the characters has their own beliefs, and the audience can agree with one or the other, or otherwise disagree. And by seeing those beliefs coming into conflict, I hope viewers can take a moment to think about our society. I hope this series can stir up discussions on this kind of issue," he said.
Hellbound premieres on Netflix on Friday, November 19. – Rappler.com