This is AI generated summarization, which may have errors. For context, always refer to the full article.
Theater is a way for me to do what I love best in a setting that's personal and communal
MANILA, Philippines – In December 2000, I packed my bags for a one-way trip to New York City. I was all of 21at the time. I had decided that I wanted to pursue my artistic training as an actress at the Lee Strasberg Theater Institute for Method Acting and Musical Theater. The program lasted two intensive years, which taught me discipline and respect for the craft.
The following year, in April 2001, Mel Brooks' "The Producers" starring Nathan Lane and Matthew Broderick opened on Broadway at St. James Theater and was the talk of the town. I tried on several occasions to get tickets, but the ticket prices were exorbitant, especially for a theater student. 
That show eventually ran for a total of 2,502 performances and everyone I knew had either seen it or was talking about it. I never got the chance.
Fast forward to early 2013: I joined my first Atlantis Productions show called "Piaf." My co-actors were talking about auditioning for Repertory Philippines as there were plans for Rep to stage "The Producers" in Manila.
My life as a theater student in the Big Apple came rushing back. I knew I had to pursue an audition for the role of Ulla. It would be a chance to work with Repertory Philippines, the only theater company around when I first started going to theater in Manila in my teens.
Fortunately, I was able to sing and do a monologue for Baby Barredo personally. It felt great to walk out of the audition knowing I gave it my all. I received news via SMS some weeks after that I got the role! My first Repertory Philippines production was to be "The Producers"! I was ecstatic!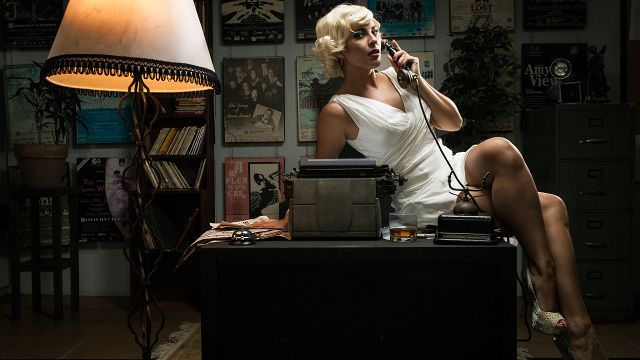 I wanted to immerse myself as much as possible with everything that was available to me as an actress, being a newbie in the theater scene. The Theater Actors Guild, which values and pushes education in the performing arts, held a Master Class for Acting led by director Anton Juan in the summer. I jumped at the chance to participate and, as early as my first day, shed tears — I was terrified at the caliber of talent I felt I was up against.
Little did I know that colleagues in theater become your friends and staunch supporters! I was constantly reassured and given constructive criticism for the delivery of my performances, with an articulation that was always encouraging yet informative. I also had the pleasure of meeting my future leading man who would play Leopold Bloom, Topper Fabregas. Getting to know him, his dedication to theater and his "can do" attitude were some of the most encouraging discoveries of my year.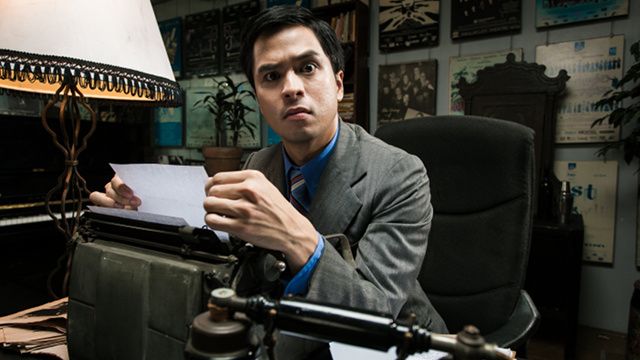 Jaime del Mundo, the director set to direct "The Producers," was also holding a 6-times-a-week summer workshop for 6 weeks with professional theater actors. I had just finished my Anton Juan class and knew that my theater pursuit required dedication. I joined the class primarily to get to know Mr. del Mundo.
The friends I made at that workshop eventually became my co-actors for "The Producers." I had an idea of Mr. del Mundo's working style, which was collaborative and engaging. 
We started rehearsing for "The Producers" several months ago, and it continues to be evolving and dynamic, each and every day. Something has to be said about a performance that is meticulously crafted for weeks on end, and that is the process of theater I enjoy the most. The painstaking rehearsals will hopefully yield indisputable results — that the text be delivered with utmost polish and the actor have the liberty to play and make the character his own.
Much has to be said about the company of actors I am honored to be a part of. Each and every one of them has been so generous of their talent; their dedication to the craft is unparalleled, to say the least.
Watching our Carlo Orosa and Robie Zialcita (Max Bialystock alternates) stumble around the stage with precision is a time to laugh out loud. The adorable Topper Fabregas is as funny and dashing as a leading man comes. The ensemble is jaw-dropping with chutzpah and pizzazz.
Joel Trinidad, Noel Rayos, Audie Gemora and Noel Trinidad are the kind of actors who live and breathe theater effortlessly. What a joy for me to be so up close and personal and see them in their brilliance!
As they say, everything leads up to this one moment in theater — showtime! Everything I've been a part of this year has led me to the path you are now all privy of: Repertory Philippines' "The Producers."
My 2013 will end immensely fulfilled because of the fact that I have been able to partake in this amazing endeavor. It is — as one of the characters from the musical says — a "SHOWSTOPPER"!
Theater is a way for me to do what I love best in a setting that's personal and communal. That makes you, the audience, part of the equation. Come and watch "The Producers" so that I may reaffirm to all of you why we, the company, give so much of ourselves:
Our love for theater continues to burn bright. – Rappler.com
Repertory Philippines' 'The Producers' runs from November 15 to December 15 at Onstage, 2/F Greenbelt 1, Paseo de Roxas corner Legazpi Street, Makati City.
Here are the show dates:
Nov 15, Fri, 8pm
Nov 16, Sat, 8pm
Nov 17, Sun, 3:30pm
Nov 22, Fri, 8pm
Nov 23, Sat, 8pm
Nov 24, Sun, 3:30 pm
Nov 30, Sat, 8pm
Dec 1, Sun, 3:30pm
Dec 7, Sat, 8pm
Dec 8, Sun, 3:30pm
Dec 14, Sat, 8pm
Dec 15, Sun, 3:30pm
For show and ticket information and inquiries on block sales and sponsorships, visit the Repertory Philippines website or contact Ria Pangilinan at 0917-5378313.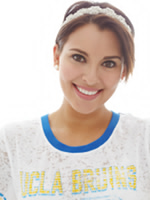 G Töngi is the professional 'slashie.' Besides being mom to Sakura and Kenobi, she is also an all-around media personality. She is a model/product endorser/radio jock/writer/actor for film, TV, theater and producer for second generation Fil-Am content. Being part of the Rappler team is a way for her to utilize her academic and showbiz experience and hopefully make some sense beyond all the chismis.