This is AI generated summarization, which may have errors. For context, always refer to the full article.
'Here Lies Love,' which tells the story of the rise and fall of Imelda Marcos, premieres at the Broadway Theater on July 20
This story is published in partnership with SoJannelleTV, a magazine show about Filipinos in North America.
There have been many Filipino performers who have broken into the Broadway mainstream. What there hasn't been any of is the telling of Filipino stories in American theater. Here Lies Love, which tells the story of the rise and fall of Imelda Marcos, will go a long way toward changing that when it makes its Broadway premiere at the Broadway Theater on July 20.
The 90-minute play, which first debuted off-Broadway in New York City in 2013, returns to the stage during a time of another rise of the Marcos clan in Philippine politics but will get its biggest platform to date.
For lead producer Jose Antonio Vargas, the show's message is an important one to share, and not just for Filipinos.
"The show cannot come at a better time. It's not just what's happening in the Philippines, it's what's happening across the world with fascism. We're seeing this growing chorus of, 'What does it mean to live in a democracy and where does the power really lie?'" said the Pulitzer Prize-winning journalist turned Broadway producer Vargas in an interview with Filipino-American media pioneer Jannelle So for So Jannelle TV, which airs US-wide on cable channels The Filipino Channel (TFC) and ANC, as well as on local Southern CA digital channel KNET 25.1. It is also available on social media platforms.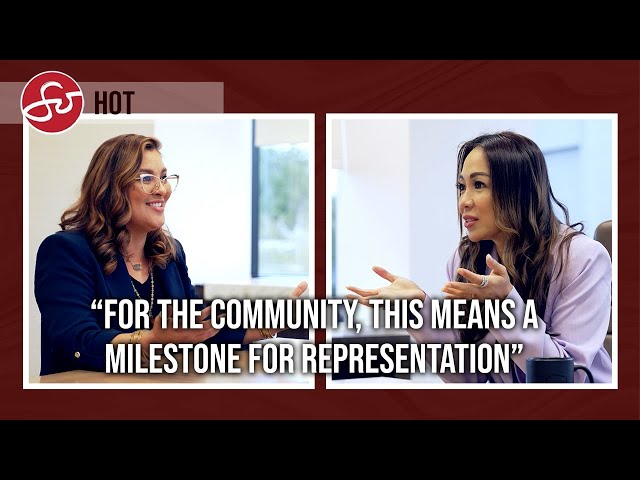 The cast features a who's who of Filipino culture, both onstage and behind the scenes. Aside from Vargas, the show also features as co-producer the Cebu-born Clint Ramos, who, in 2016, became the first person of color to win a Tony Award for Best Costume Design in a Play for his work on Eclipsed. Lea Salonga, who will play Ninoy Aquino's mother Aurora Aquino, will be portraying a Filipina character for the first time while returning to the theater where she made her Broadway debut. Theater veterans Jose Llana and Conrad Ricamora will portray Ferdinand E. Marcos and Ninoy Aquino, respectively.
While the production will give a platform to an integral story in Filipino history, the issue of authorship vs. ownership is still something that had to be addressed. The high-energy "disco pop" musical is based on a concept album written by pop stars David Byrne of Talking Heads fame and Fatboy Slim.
Vargas, who made headlines a decade ago by becoming the most high-profile undocumented person in America, insists there is no issue in the story's authenticity.
"This is a Filipino story. We take ownership of the show. I think this is gonna be so Filipino that you're gonna smell patis (fish sauce) all over Times Square," said Vargas.
Diana DiMenna, who is among the co-producers, can attest to that difficult balancing act. As one of the more prominent non-Filipinos involved in the production, she said the show is a celebration of many Filipino principles while not being inaccessible to others.
"Everybody is invited. Just because white Americans are deeply unaccustomed or uncomfortable with being decentered in entertainment or any narrative doesn't mean you're not included. It just means you're not in the middle. Come anyway, have some fun, learn something, sit on the side for a change, and watch people whose story this is," said DiMenna.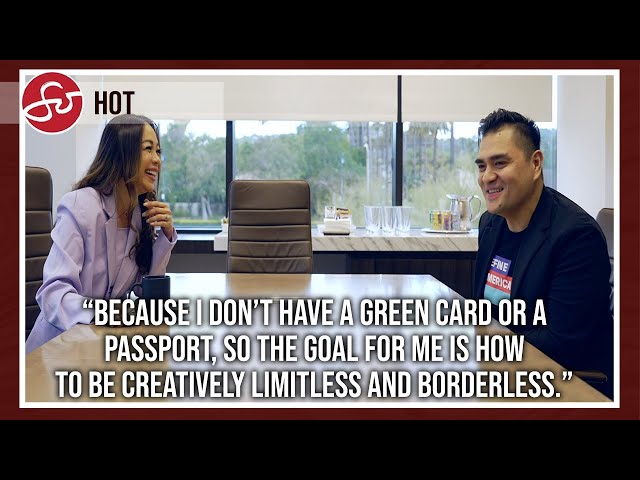 For Giselle Tongi, one of the show's co-producers, the story is a particularly personal one for her. She remembered being 7 years old when she took to the streets with her mother in 1986 during People Power, which saw a popular uprising against Marcos' 21-year reign, nine of which were under Martial Law. Now she gets to help bring that story to its biggest audience yet.
"I think theater is a really powerful medium to really think about the things that we don't have the capacity to wrap our heads around. This is gonna be a real opportunity to get to know that specific part of history that you don't read about, and create space for us to reflect on where we are now currently in the age of disinformation," said Tongi. "I think this is a wonderful opportunity regardless if you are for or against this administration, theater brings us together."
DiMenna is confident that the revival will succeed, comparing opportunities to invest in the show with Hamilton, which many others regretted passing on.
"I have never actually gone out and raised this much money for any show that I felt this strongly about," said DiMenna.
"This is a hit. Sometimes you just know."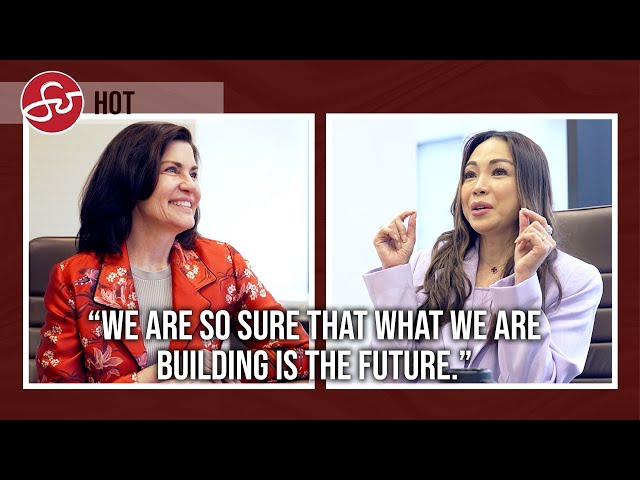 Vargas recalled seeing Here Lies Love when it first opened at the Public Theater in New York City, the same place where Broadway standards like Hamilton and Hair got their start. He believes that having a show that portrays Filipinos playing Filipino characters will be a game changer.
"Filipinos have been marginalized for too long in so many spaces, including Broadway. This is a historic time for Filipino representation on Broadway, which is the biggest stage in the world," said Vargas.
"I don't think Broadway is ever gonna be the same again." – Jannelle So Productions | Rappler.com
Rappler is partnering with Jannelle So Productions Inc, founded by Filipino-American pioneer and Los Angeles-based journalist Jannelle So, to publish video and written stories from SoJannelleTV about the journeys, successes, and challenges of Filipinos living in America.
Check out So Jannelle TV daily for stories that make you pause, reflect, and appreciate who we are and what we are as a people.
Sundays, 4:30 pm PT/7:30 pm ET on TFC
Mondays, 6 pm on KNET Channel 25.1 Southern California
Replay on Saturdays, 7:30 pm PT/10:30 pm ET on ANC North America
Any time on YouTube.com/SoJannelleTV