Environmental group Greenpeace stresses the need for more action when it comes to sustainable fishing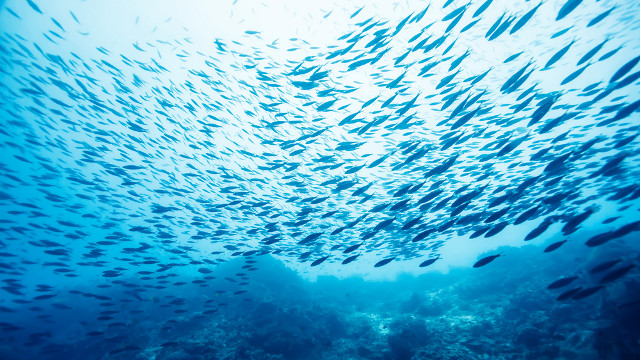 ATHENS, Greece – Officials from some of the world's top fishing powers signed a declaration in Greece on Friday, March 14, to promote sustainable management of fish stocks.
The signatories – the European Union (EU), United States, Japan, Philippines, Colombia, and Indonesia – pledged to support measures to address fishing overcapacity.
These include developing international fishing vessel records, limiting the number of licenses and vessel tonnage and eliminating fisheries subsidies that contribute to overcapacity and overfishing. (READ: Want to feed the world? Save oceans first)
"We bear responsibility for the conservation of living marine resources and thus for addressing overcapacity when it undermines conservation and sustainability objectives," the statement said.
The event was organized in Thessaloniki under Greece's rotating EU presidency.
According to the European Commission, the EU imports 70% of its fish intake. Overall, the bloc accounts for a fourth of the world's seafood resources.
Some progress has been made.
In 2013, 25 stocks were fished sustainably in the North Sea and Atlantic, five times more than in 2009, the European Commission says.
This is expected to increase to 31 stocks in 2015.
But environmental group Greenpeace stressed that more action is needed.
"EU countries should start by scrapping the largest and most destructive industrial fishing vessels, initiating a shift towards small-scale low-impact fishing, which is more environmentally sustainable, creates jobs and supports local communities," the group said in a statement.
The organization's oceans policy advisor Sebastian Losada added: "Better management of fishing capacity is critical and long overdue. Governments must ensure that excess fishing capacity is removed and not just dispatched to new fishing grounds."
EU Maritime Affairs and Fisheries Commissioner Maria Damanaki conceded in an online article this week that enforcing compliance by states has been a "struggle".
"To achieve the right balance between fishing power and natural resources, all global actors need to pull together," she wrote in a Huffington Post article.

But she noted that scrapping fishing vessels piecemeal was not in itself an answer to the problem.
"The solution must be a well-designed mix of structural and conservation tools, rights-based management systems, tighter controls and, especially, incentives for diversification," Damanaki said in the article, jointly written with former World Trade Organization director-general Pascal Lamy and South African national planning minister Trevor Manuel. – Rappler.com
School of fish image from Shutterstock