A marine biologist from UP Cebu says a COTS outbreak would most likely affect the livelihood of fishermen in the area
While the economy of Moalboal, a beach town in southern Cebu, is still pulling through even after months of lockdown and the Delta variant-driven surge a year later, it could face a new threat if the noticeable increase of crown-of-thorns starfish (COTS) is not put under control.   

Phil Jennings, manager of Cebu Dive Centre in Panagsama Beach, Moalboal, told Rappler on Monday, August 30, that three to four dive spots there have recently had an increase of hundreds of starfish within a 100 square meter radius.
According to research conducted by the Australian Institute of Marine Science (AIMS), it was found that COTS were a major cause of coral loss in the Great Barrier Reef between 1985 and 2012.    

"If we don't act, it will destroy a large part of the reef in Moalboal, and obviously, as we know, fish live in the reef," Jennings said. "Without the coral reef, we won't have any fish living around so we need to act fast to stop it," he added.
Dr. Brisneve Edullantes, a marine biologist from the University of the Philippines-Cebu, said that the number of COTS in Moalboal is alarming.
"If the population of crown-of-thorns starfish is left unchecked, the COTS outbreak can cause damage to coral reefs," Brisneve stressed to Rappler as well on Wednesday, September 1.

The biologist said a COTS outbreak would most likely affect the livelihood of fishermen, since an abundance of commercially valuable reef fish may decline in COTS-infested reefs.
"COTS are naturally found on coral reefs at low density (typically less than one individual per hectare). Even at low density, COTS can still cause death of coral colonies," he added.

Moalboal is well-known for its diving spots, its famous sardine run, and its healthy coral system. Most of its locals depend on its tourism economy to sustain their daily needs and activities.
However, during the MECQ period, Jennings said, more people had to rely on fishing to survive.
In a phone interview on Tuesday, August 31, Moalboal Tourism Officer Rollie Alderite told Rappler that an underwater task force was already handling the situation on-ground, given the urgency of the situation.
"The safest way to address the outbreak is by injecting the COTS with acidic acid or vinegar. We have already coordinated with the PCG, the municipal government of Moalboal, and the local police regarding the matter," said Alderite.
While Jennings attributed the presence of the COTS to overfishing, Alderite disagreed, saying that the presence of COTS was a natural phenomenon, and that it could not have been caused by overfishing because this was well-regulated by the local authorities.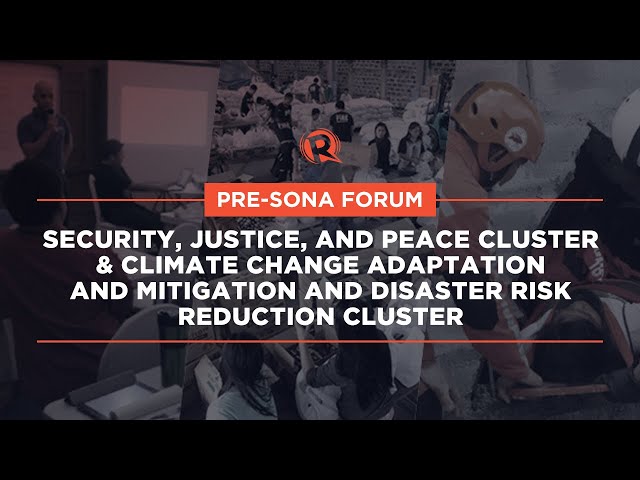 "We only allow open line fishing. We regulate fishing to be done in specific areas only," the tourism official said.
Edullantes, on his end, said the increase in the number of COTS is likely a natural phenomenon, but human activities and climate change may also be contributors.
Alderite said that with the help of divers, they have managed to safely remove more than 100 COTS since Saturday, August 28, and are planning to do more in the next few days in all of Moalboal's beaches. – Rappler.com