Rosilawati Ismail, a coastal fisher for 14 years, believes the rapid depletion of fish stocks is due to illegal, unregulated, and unreported fishers – especially foreign vessels that enter Malaysian waters
Not too long ago, fisher Rosilawati Ismail and her husband used to be able to earn a decent living from the sea, around 18 kilometers away from the shores of Pantai Kempadang, Malaysia, along the South China Sea.
But due to illegal, unregulated, and unreported (IUU) fishing, in a span of just five years, her daily catch is now half of what it used to be.
"Back then, we could get about 200 kilograms of fish in one trip. Now we are struggling to get even 100 kilograms," said the 44-year-old fisher.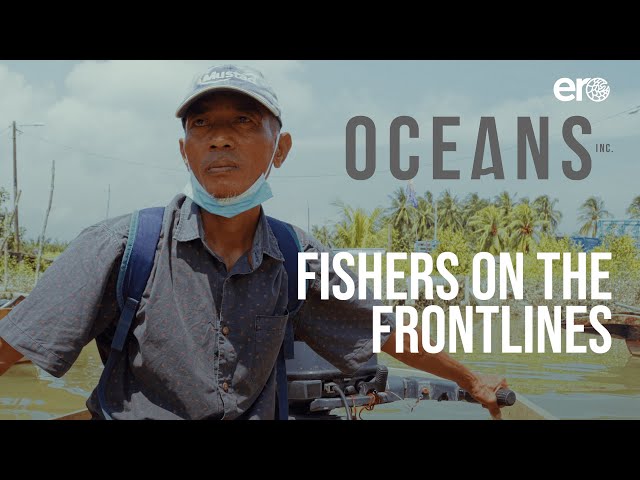 R.AGE journalists in Malaysia, working on the Oceans Inc. collaborative investigation of the Environmental Reporting Collective (ERC), found story after story of longtime fishers whose livelihoods have suffered due to IUU fishing.
Malaysian authorities have reported a loss of billions of dollars in recent years because of IUU fishing. Caught using unsustainable and even exploitative practices, the fish is then sold to foreign markets without any supply chain transparency.
Rosilawati, who has been fishing for 14 years, tells ERC journalists that her only hope of finding any catch at all is to travel about 40 kilometers away from the shore.
Even then, many of her fellow fishers still return empty-handed. The financial struggle – especially amidst the backdrop of the COVID-19 pandemic that hit Malaysia particularly hard in 2021 – has been immense.
"My husband and I spend RM125 ($30) on every fishing trip, but we sometimes come back with catches worth about RM45 ($10). We can't even cover our cost," explained Rosilawati. "In the past, it was very rare that we couldn't cover our costs. Now I'd say it happens more than 10 times a month."
While the economic impact on her community is clearly a concern, Rosilawati is equally alarmed by the longer-term environmental impact of IUU fishing in the South China Sea.
She believes the rapid depletion of fish stocks is due to IUU fishers – especially foreign vessels that enter Malaysian waters. They destroy coral reefs using illegal trawler nets, which the locals call pukat gading.
"They use two vessels, and a huge net is tied to a vessel on each side," she explained. "As they move, they will catch everything, even the smallest fish, and destroy anything in their way, including corals."
"Without corals, the seabed becomes bare. It's like a desert – who or what would want to live in a desert?" she said.
While some Malaysian fishers share stories of simpler times when they would occasionally meet fishers from neighboring countries out at sea and exchange pleasantries, it seems the mood is becoming increasingly confrontational. This reflects the geopolitical tensions between the countries, fueled by disputes over maritime territories.
Rosilawati, for example, recalls the time her nets were rammed by a large IUU trawler, costing her RM2,000 ($480) in losses.
Deep-sea problems
While Rosilawati and her village largely practice near-coast fishing, deep-sea fishers across Malaysia are largely reporting the same struggles with IUU fishing.
When we first met 35-year-old Bahiyuddin Awang Harun, he and his crew were at the Malaysian Fisheries Development Authority jetty in Dungun, Terengganu, about 150 kilometers away from Rosilawati's village. They were restocking their ship for a long-range fishing trip.
Bahiyuddin and his crew had returned from sea just three days ago with an unexpected windfall. A 100-kilogram grouper had fallen into their bubu, an underwater fishing trap made of natural materials mixed with iron mesh.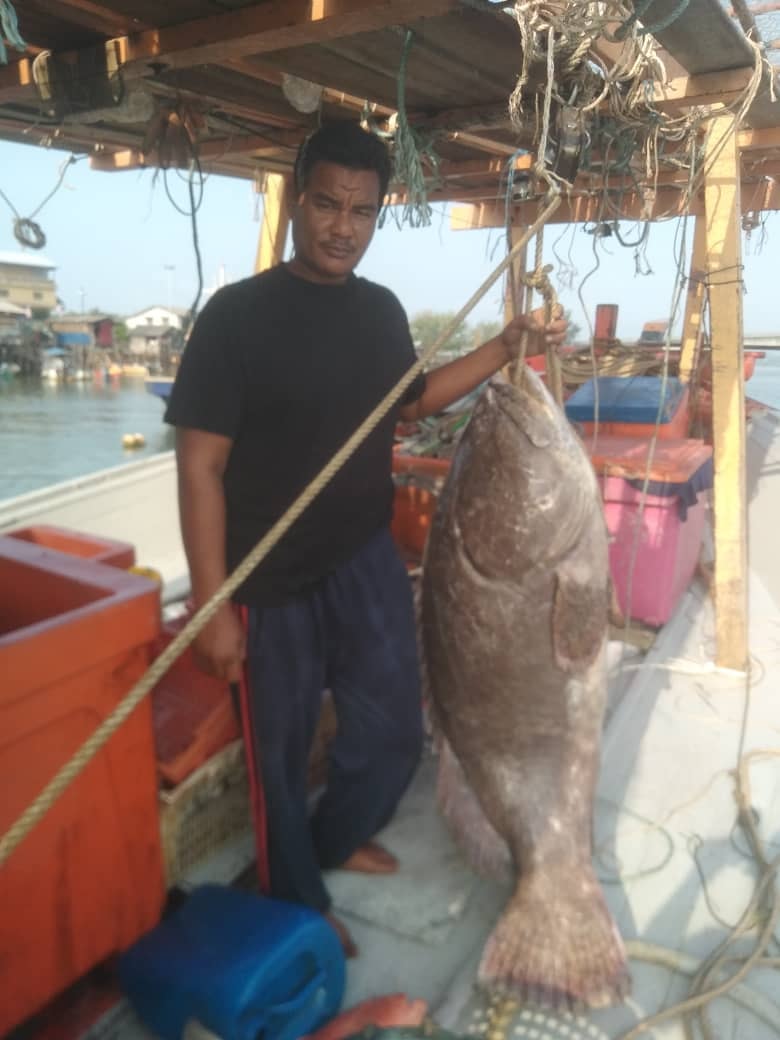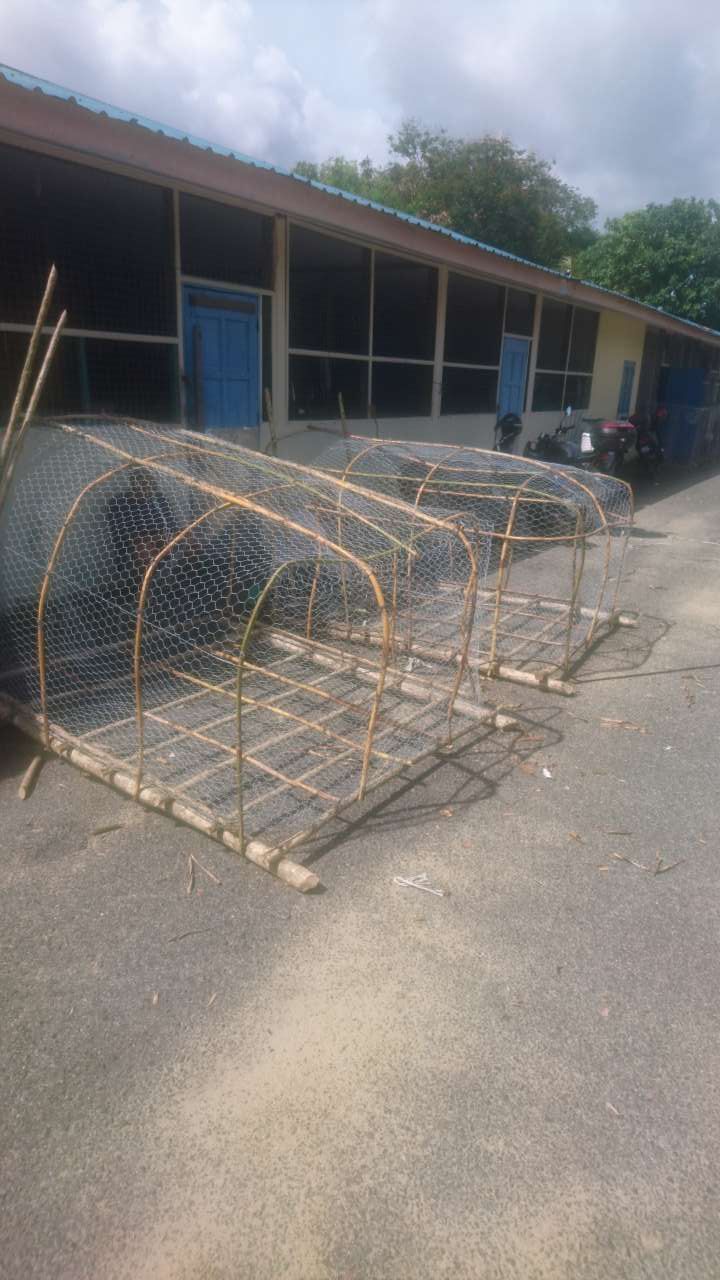 The giant fish earned them just over RM2,000 ($480). According to Bahiyuddin, it could have even been worth up to RM5,000 ($1,200) if COVID-19 hadn't affected fish prices.
Nevertheless, Bahiyuddin, who captains a diesel-powered wooden ship, is still grateful for nature's bounty. Deep-sea fishing is tough work and can be dangerous, but the potential for profit is high. Just by selling the giant grouper, Bahiyuddin's crew hit its regular profit margin for the trip.
"Fishers that use bubu will get about 1,200 to 1,500 kilograms of fish per trip, or around RM13,000 ($3,100). After deducting the operating cost of about RM2,000 ($480), the rest of the profit will be split among the crew," said the father of two.
At the moment, there are about 60 bubu belonging to Bahiyuddin lying on the seabed of the South China Sea, scattered in areas about 40 nautical miles from the shore. The bubu has a "natural scent" that Bahiyuddin says can attract kerisi, grouper, and other highly-prized commercial fish.
The Malaysian Department of Fisheries has divided its fishing zones into four areas to ensure equitable allocation of resources, and to reduce conflict between commercial fishers. The areas are Zone A (0-5 nautical miles), Zone B (5-12 nautical miles), Zone C (12-30 nautical miles), and Zone C2 (30 nautical miles up to the border of Malaysia's exclusive economic zone).
Fishing vessels of 40 gross registered tons (GRT2) and below, operating traditional fishing gear, are allowed to fish in any fishing zone. Vessels operating commercial fishing gear like Bahiyuddin's are allowed to fish in Zone B and onwards.
Bahiyuddin says to cover the cost of the long-range trips, most bubu fishers will spend at least four days at sea on each trip.
"The catch that we get on the first two days can only cover our operating cost. What we get on the rest of the days will be our income," he said.
Like most deep-sea fishers, Bahiyuddin's vessel is equipped with a GPS navigation device to ensure that it doesn't stray into restricted areas.
"Even fishers need to follow modernization and make use of technological advancements, so we have the GPS device that shows us our borders, so we don't encroach into neighboring waters," he said.
The problem, however, is that the exact borders between these waters aren't always clear. Countries around the South China Sea have been deadlocked over maritime territorial disputes for years, with China using its military might to lay claim to large swathes of the area near Southeast Asia.
This, in turn, has allowed IUU fishing to flourish.
"Four or five years ago, there were about 10 Malaysian boats detained by Indonesian authorities," recalled Bahiyuddin. "Indonesia said the areas around 10 nautical miles from the border are theirs, while our enforcement agency said it is still ours."
"It's very confusing for us, so we decided not to go into those areas for the sake of our safety and the safety of our equipment," he said.
However, not being able to fish in these disputed areas has resulted in a huge loss for fishers.
"Imagine how huge the areas are! It took about an hour and a half for us to go as far as 10 nautical miles, so imagine how many fish and other resources that we're losing out on," said Bahiyuddin.
The issue of overlapping borders, however, is not specific to the South China Sea. In the southern Malaysian state of Johor, fishers in the Strait of Malacca tell ERC that they are arrested by Indonesian authorities while still in Malaysian waters.
"The border between Malaysia and Indonesia is narrower here in Pontian, so fishers following fish trails would sometimes stray into Indonesian waters," shared Jamaluddin Mohamad Bualik, a 52-year-old fisher. "But this time, I was sure I was still inside our waters when the Indonesian authorities arrested me. I was pulled further into their border and interrogated. Luckily I was then released unharmed."
Officers from the Malaysian Maritime Enforcement Agency confirm such incidents to the ERC.
Bahiyuddin stresses that there is no need for Malaysian fishers to encroach into foreign waters, given that they have an abundance of fish stocks in Malaysia's part of the South China Sea.
"What we have now in our part of the sea is enough. It is sufficient for us to sustain ourselves provided that our resources are not being disturbed by the foreign fishermen," he said.
But while deep-sea fishers have huge areas to scout for fish, coastal fishers like Rosilawati, who use small boats, are restricted to smaller areas. These areas are already suffering from depleted fish stocks.
Deep-sea areas are not immune either. Bahiyuddin says he often comes across IUU fishers in Malaysian waters, noting that they would sometimes disguise themselves as local vessels by, for example, painting their boats red – a color adopted by local Kelantanese fishers.
"We don't communicate much, but sometimes we would tell them where our bubu are, hoping that they won't ram into it. Some would listen and avoid the areas, others would just ignore it," said Bahiyuddin.
He also expresses his disappointment over possible leaks of information that allow illegal fishers to escape arrest whenever Malaysian authorities conduct operations.
"Whenever they (Malaysian authorities) do any operations, the Vietnamese boats will quickly get out of our waters even though our maritime boats are still far. It's as if they already knew they were coming," he said.
Despite the bleak outlook for fishing communities in Malaysia, Rosilawati says their livelihoods are still intact – for now.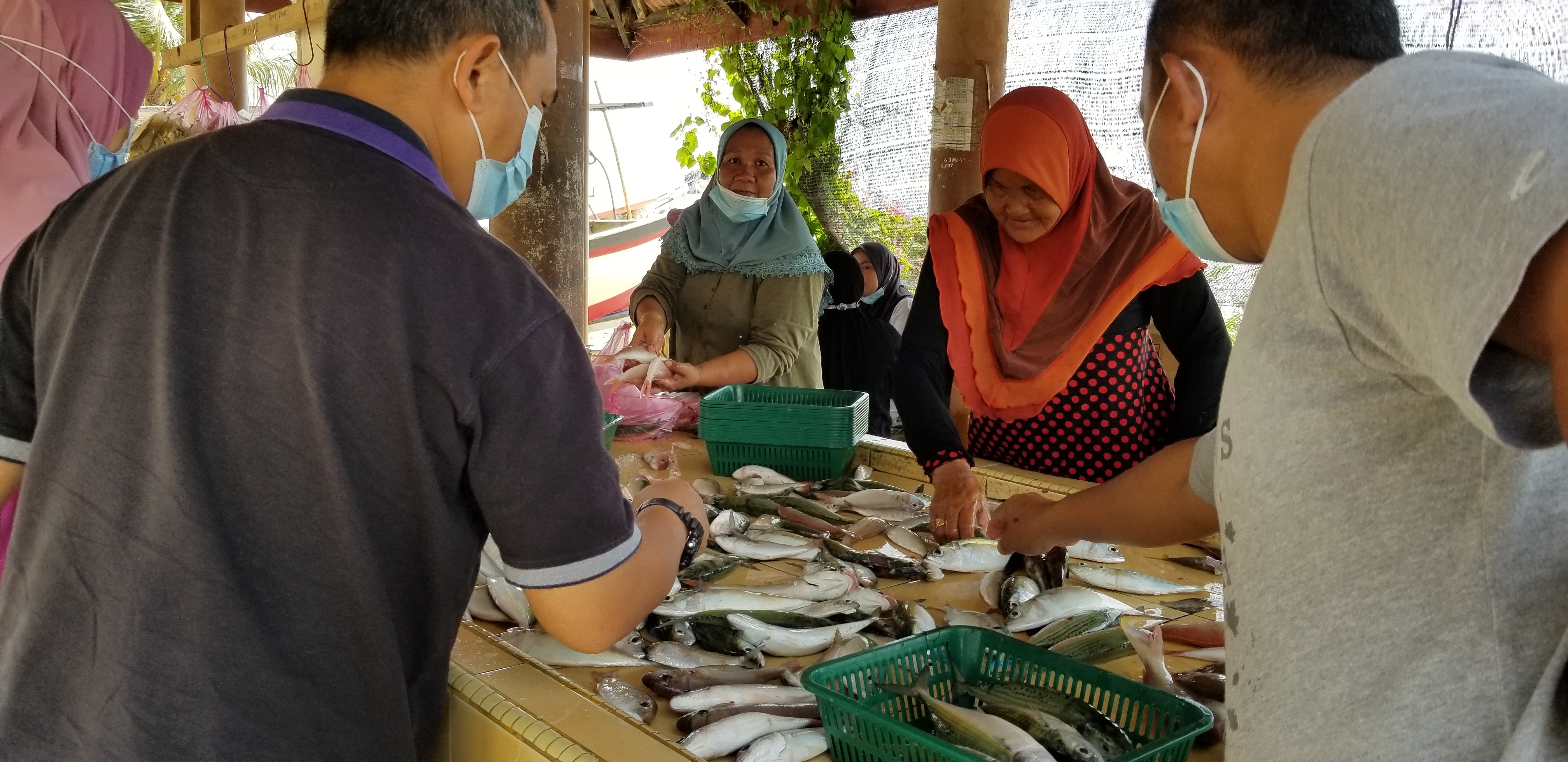 "Those days, we would get RM12 per kilogram of mackerel, but now we can get RM16 to RM18. So even though we are getting less fish now, our earnings haven't been affected that much," she said.
Nevertheless, Rosilawati hopes those involved in IUU fishing will refrain from entering where small-boat fishers like her operate, as she fears her community could soon be left with nothing. – Rappler.com
This story is part of Oceans Inc.'s "Fishers on the Frontlines," which explores how fisherfolk across the South China Sea have been impacted by illegal, unregulated, and unreported fishing and the ongoing maritime territorial dispute.
Oceans Inc. is a collaborative investigation by the Environmental Reporting Collective, involving 23 journalists from over a dozen countries looking into IUU fishing. Follow the full investigation at www.oceansinc.earth.