This is AI generated summarization, which may have errors. For context, always refer to the full article.
(UPDATED) Secretary Judy Taguiwalo orders DSWD field offices in affected areas to 'immediately provide' emergency shelter assistance (ESA) 'to expedite the rebuilding of the damaged shelters'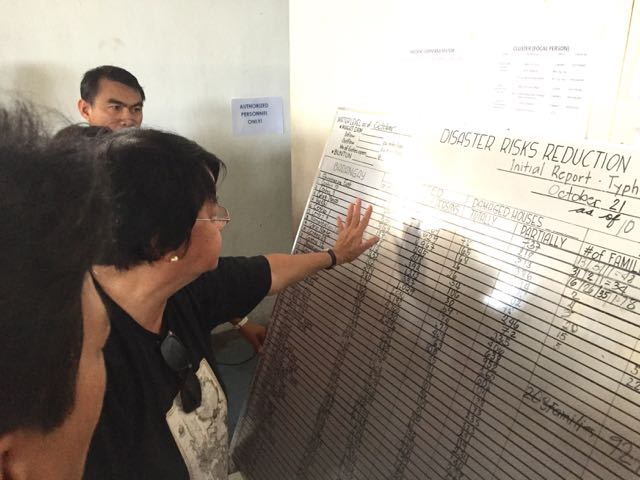 TUGUEGARAO CITY, Philippines (UPDATED) – It only took Social Welfare Secretary Judy Taguiwalo 3 days after Super Typhoon Lawin (Haima) hit northern Luzon to act on the urgent shelter problem in affected areas.
In a memorandum released on Saturday night, October 22, Taguiwalo ordered the Department of Social Welfare and Development (DSWD) field offices in affected areas to "immediately provide" emergency shelter assistance (ESA) "to expedite the rebuilding of the damaged shelters." 
For the first batch of aid to be distributed in cash, a uniform amount of P5,000 will be given to families who need shelter assistance, whether their houses were partially or totally damaged. 
The order noted that additional amount will be released after local government units (LGUs) have submitted a validated count of damaged houses. The DSWD initially said that affected families with partially damaged houses will receive P10,000, while those with totally damaged houses will receive P30,000. The final rate will be determined during the recovery and rehabilitation planning set in the first week of November.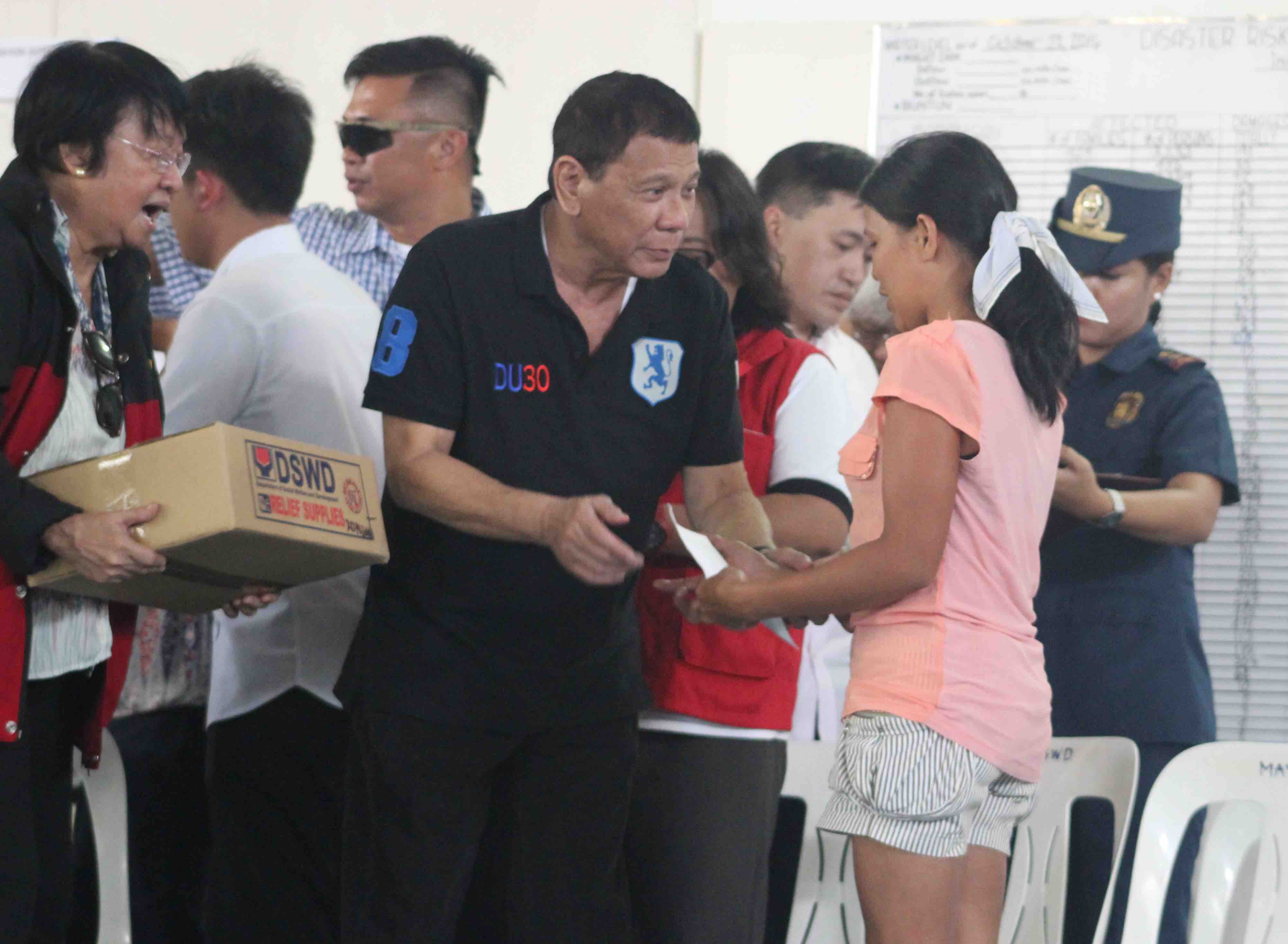 Duterte, Taguiwalo kick off ESA distribution
To kick off the implementation of ESA, at least 20 beneficiaries in Tuguegarao City and 10 in Ilagan City, Isabela received the assistance when President Rodrigo Duterte visited the typhoon-hit areas on Sunday.
Taguiwalo, who led the first team of ranking national officials who flew to Cagayan after the typhoon to assess the situation and distribute relief goods, made assurances that shelter aid will be distributed within the first month of the disaster crisis. 
At the biggest evacuation center in Tuguegarao City shortly after her team landed on ground zero on Friday, October 21, Taguiwalo made assurances that the delay in the distribution of help needed in areas hit by Super Typhoon Yolanda (Haiyan) will not be repeated in Cagayan and other areas devastated by Super Typhoon Lawin. 
The DSWD chief was referring to the implementation of the million-peso ESA program after Yolanda which allegedly failed, particularly in Tacloban City. 
She said that her agency will do its best in quickly addressing the needs of the survivors "without color and corruption, but with compassion."
The ESA program to be implemented across regions affected by Super Typhoon Lawin will be initially charged against the P10 million additional standby fund released to DSWD field offices as part of the agency's earlier preparedness measures for response to the typhoon. 
According to Taguiwalo, additional funding shall be released as new information on shelter needs comes in.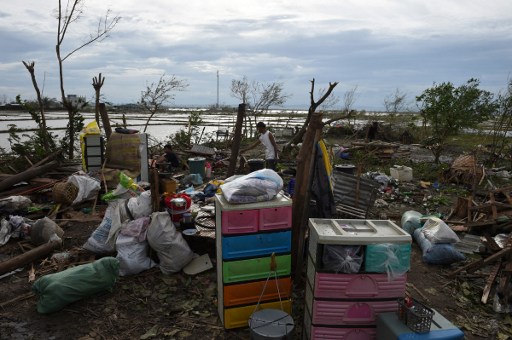 Quick response
Cagayan Governor Manuel Mamba praised Taguiwalo for the quick response, noting that "the national government has been helping us a lot since day one."
The huge shelter and relief needs in typhoon-hit regions became clearer on Saturday as more reports came in from directly affected residents, local government units, and responsible agencies. 
One of the reports came from an Aeta family from the remote town of Baggao, who trooped to the provincial capitol of Cagayan on a hot Saturday morning to seek government help. The walls of their houses were peeled off, they said. Six other Aeta families back home, including a woman and her newly born, have no roof over their heads, they added.
Mamba said that of the 28 LGUs in Cagayan, 10 towns and Tuguegarao City have already submitted initial reports on shelter and other needs. 
As of Sunday, October 23, the province has documented at least 26,201 partially damaged houses and 7504 totally destroyed houses, the governor said. He said that authorities are facing difficulty in reaching a few more remote villages in Baggao, Peñablanca, and Rizal.
He urged all residents to immediately report their shelter, food, and livelihood needs to their barangay officials even as LGUs and DSWD social workers continue to gather and validate information to speed up the release of urgently needed help. – Rappler.com