A BFAR team says when they arrived at the beach, residents of Barangay Magais 1 in Del Gallego town, pushed back some of the dolphins back to the waters of Ragay Gulf
Over a dozen Fraser's dolphins died, while 15 others were stranded on the shores of Del Gallego town in Camarines Sur on Tuesday, January 26, in what officials of the Bureau of Fisheries and Aquatic Resources (BFAR) said was caused by illegal blast fishing.
Nonie Enolva, BFAR Bicol spokesperson, said that 13 of 25 Fraser's dolphins (Lagenodelphis hosei) were found dead at Barangay Magais 1, Del Gallego, Camarines Sur Tuesday.
"The carcasses will be preserved by icing on site. As to the cause of stranding and eventual death, we are already ascertained that it was due to blast fishing based on the hemorrhages in almost the entire body and blood oozing from the mouth, eyes and ears of the said dolphins," Enolva told Rappler.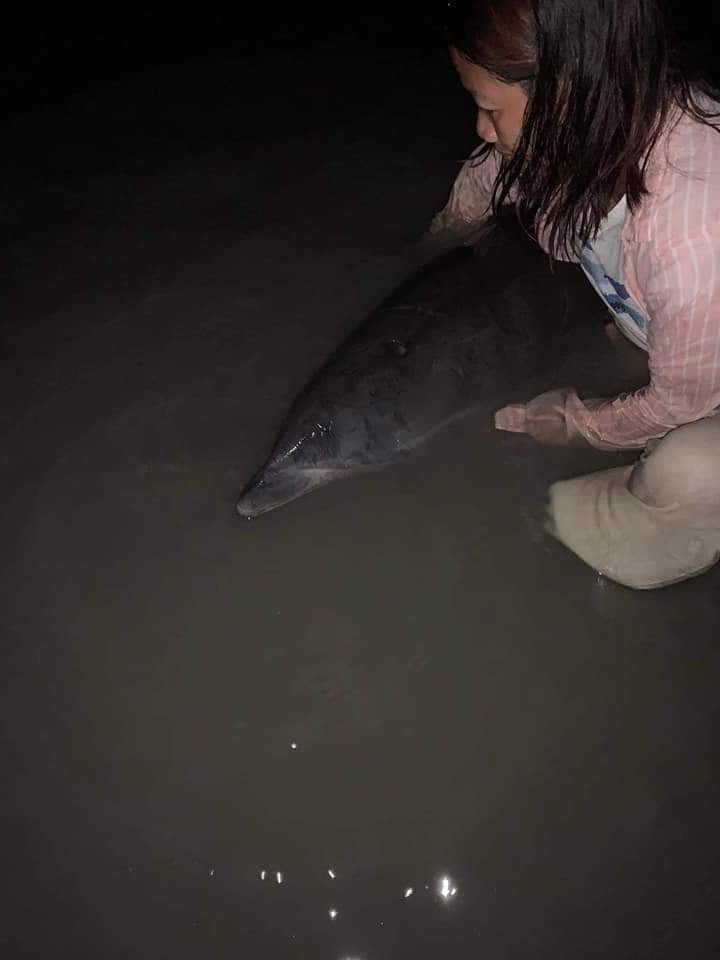 The BFAR said the stranded dolphins suffered from trauma while seeking refuge in nearby shores to escape from the repercussions of the outlawed practice of blast fishing.
Ragay Gulf in the Bicol Peninsula is considered a "hot spot" for blast fishing, an illegal and dangerous method of throwing explosives into the sea and collecting the fish which come afloat as a result of the explosion.
BFAR Fisheries Regional Emergency Stranding Response Team received a call from the Fisheries Livelihood Development Technician (FLDT) assigned in the area when about 25 of the sea mammals were spotted stranded on the beach around 4 am.
When the BFAR team arrived, villagers from Barangay Magais 1, in Del Gallego town, had already pushed some of the creatures back to the waters of Ragay Gulf. At that time though 13 of the dolphins were already dead.
The team coordinated with the Philippine Marine Mammal Stranding Network through Dr Lem Aragones planned to conduct a necropsy on Wednesday, January 27.
Enolva said that the age range of sea mammals were between jùvenile to adult, and all were females.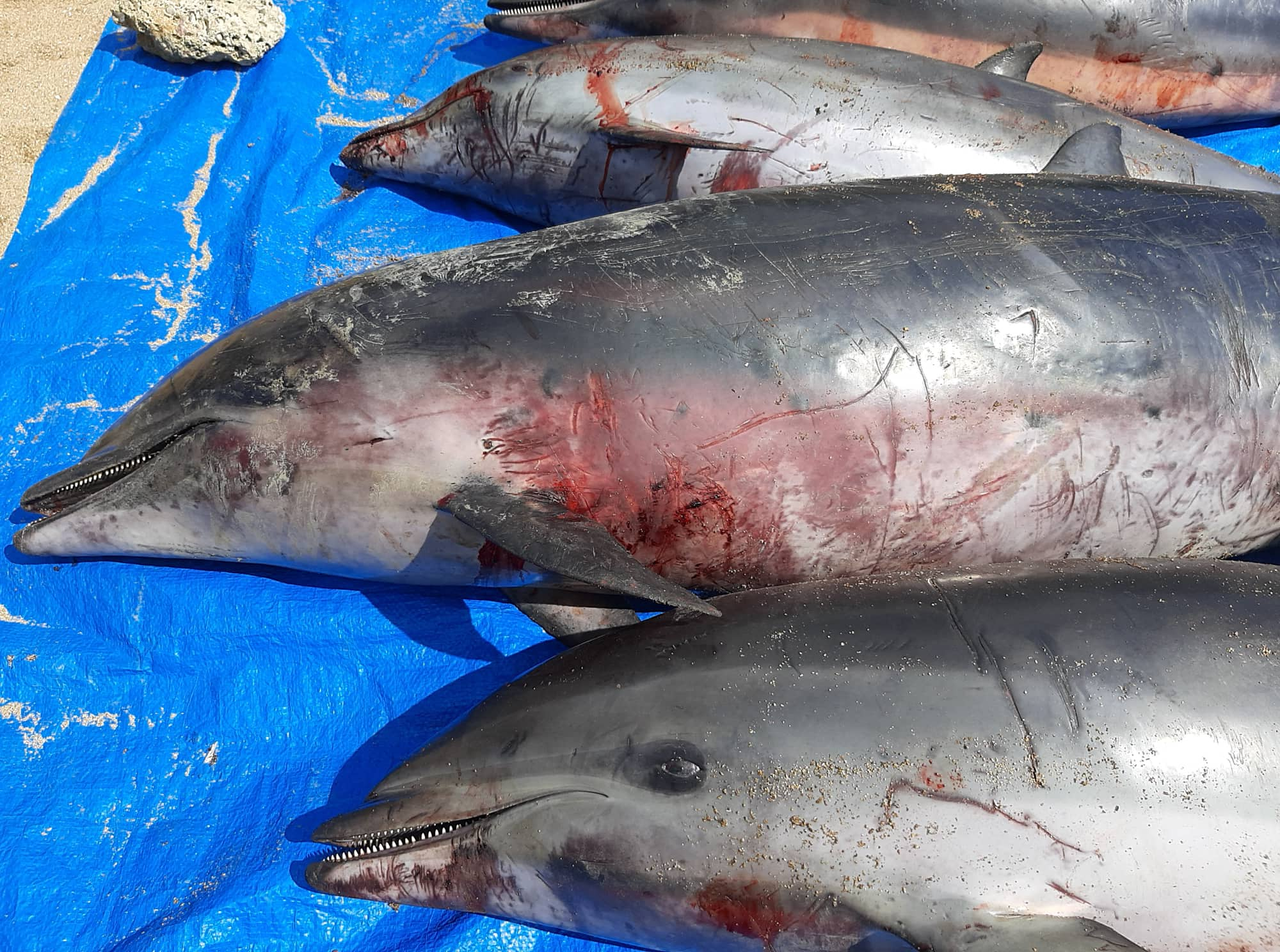 Records of the Philippine Marine Stranding Network showed that Bicol had a high prevalence of mass stranding because of the unabated blast fishing.
On October 8 last year, at least 15 melon-headed whales (Peponocephala electra) were found dead in Catanduanes, also because of mass stranding.
The 15 were part of a pod of about 70 melon-headed whales that were stranded in a mangrove area in San Andres town. The pod had been monitored in another coastal area of the town.
 Enolva told Rappler then that the 15 melon-headed whales found dead in Catanduanes were also victims of blast fishing, this time within the Lagonoy Gulf and Maqueda Channel.
Maqueda Channel is located within the areas of Caramoan, Presentacion in Camarines Sur and Catanduanes, a vast fishing ground. – Rappler.com