1
Things to do with your kids: Pre-holiday festivities

MANILA, Philippines – It's almost the holidays, and that means you can get creative with how you can spend the upcoming break with your kids.
When the kids start to feel the holiday spirit, they get more excited. This is an opportunity for you, as a parent, to make this experience memorable and of course, still good for them and their health.
You can start by making sure that they get to eat the right food, and providing them with the milk with essential nutrients to help strengthen their immune defenses. Check the label so you know exactly what your kids will be getting as they practice proper eating.
And what better way to supplement their growth by taking them to activities that improve their imagination and exposing them to places and events that can encourage them to try new things.
Check out the activities that you can do with your kids to cultivate their imagination and make it a creative bonding experience in the weeks ahead:
Appreciate art
What: Bata: A Children's Exhibit with Taverne Gutenberg
When: November 29 at 4pm
Where: Museo Pambata, Roxas Boulevard, Manila
For more details visit MuseoPambata.org
Be a scientist for a day
What: Super Science Saturdays: Growing "Friendly" Bacteria (for ages 6 to 12)
When: December 2 at 10am
Where: Mind Museum, Taguig City
Get your tickets here
Sing-along to a musical
What: Menken & Ahrens' A Christmas Carol Musical
When: Opens on December 7 show runs until December 27
Where: BGC Globe Iconic Amphitheatre,
For more details visit TicketWorld.com.ph
Watch out for more updates in this series of guides to make every bonding moment with your kids special and creative. – Rappler.com
---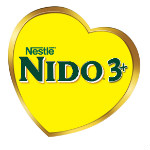 Build amazing memories together with your child with complete peace of mind. Make sure he is protected with NIDO® 3+, the only milk with Lactobacillus PROTECTUS® that help build your child's body defenses with other essential nutrients. With your help, he's bound to have an amazing childhood.