5
Why free play is important for your baby's motor development

MANILA, Philippines — Aside from their first word, a baby's first step is arguably one of the biggest infancy milestones, one that's sure to be recorded on video and posted by ecstatic parents.
As parents, we do everything we can to help — even speed up — our children's development. We cheer them on and entice them with toys.
But while celebrating our child's first achievements, we should also remember that this is a critical period which will determine the path of their development.
One of the things we might overlook is their freedom to move and play. Babies and toddlers need exercise — it shapes their knowledge of their environment, strengthens muscles, and builds nerve connections to the brain.
And according to a study, babies first learn how to walk from "spontaneous activity during free play."
This means that aside from the usual things we do to help them develop their mobility skills, we also need to make sure that nothing gets in their way of play and movement.
There's no set length for babies' active time, but you should encourage movement as much as possible throughout the day — even when they haven't learned how to crawl yet! Toddlers, on the other hand, should be active every day for at least 3 hours, indoors and outdoors.
Here are three ways you can make sure your baby gets unhindered exercise.
Choose the right kind of diaper

Did you know that lawlaw (saggy) diapers can hinder your child's mobility? Babies are still figuring out how to walk, and the added bulk between their legs will make it even more difficult.
How do you pick the right kind of diaper then?
First, make sure that they don't easily sag. Avoid low-quality, lawlaw-prone diapers which don't absorb well. These won't evenly distribute pee and poo. Wetness will be concentrated in just one part of the diaper, creating extra weight and making the diaper sag or lawlaw.
Instead, pick diapers which not only offer protection against wetness but also don't easily sag or become lawlaw.
With a less lawlaw diaper, they're free to play — and thus develop — independently.
Engage them in physical activities daily

Active play doesn't just start after they learn how to walk! According to this, the younger kids get exposed to movement, the better for their development. The early stages of infancy and childhood are critical, because this is when the brain starts to develop connections to muscles.
For babies, tummy time is one of the first exercises. Placing your baby on their stomach builds upper body strength and is practice for when they eventually start crawling, rolling over, and walking.
You can also try simple exercises such as getting your baby to hold their hand open, bouncing them, hand eye-coordination with catch the toy, or even baby yoga moves, such as downward facing dog.
Create and advocate for galaw-friendly spaces

A galaw-friendly space goes a long way in ensuring development goes unhindered.
At home, it's as simple as securing furniture, placing baby gates on stairs, and covering electrical outlets to avoid accidents. Outdoors in your own yard, avoid prickly and poisonous plants, install barriers for pools and fountains, and keep lawn mowers and fertilizers out of reach.
Unfortunately, it's going to be less safe if you're going beyond your own backyard for playtime. The urbanization of neighborhoods hasn't made for child-friendly spaces. Their right to play and other needs aren't given attention when constructing public spaces.
This is why it's important to advocate for galaw-friendly public spaces. These spaces are where children learn more about the world, their peers, and themselves — and of course, develop their mobility.
The #BetterForBaby movement
To raise awareness on the importance of unhindered movement for babies' development, Pampers launched its #BetterforBaby movement.

Join the #BetterForBaby movement and support Pampers in their mission. With your help, Pampers will donate funds for the implementation of galaw-friendly areas and less lawlaw diapers to hospitals all over the Philippines. Joining also gives you a chance to win up to 3 months' supply of Pampers for your baby.
Just go to www.pamperslesslawlaw.ph to join and help earn points via 3 missions. The challenges are open to anyone. Each mission has the corresponding points:
Share the #BetterForBaby badge on social media - 1 pt

Share a story/photo of how they made life #BetterForBaby - 5 pts

Share a receipt of any #LessLawlaw Pampers diaper purchased from Mercury Drug - 5 pts
For every 10,000 points collected by Pampers, up to a maximum of 50,000 points, Pampers will be donating Pampers newborn kits and a play area to a partner hospital/community. The top 40 stories will receive 1 month's supply of Pampers, while 75 lucky joiners who shared a receipt will win 3 months' supply of Pampers.
Doing what's #BetterForBaby
While each baby develops at their own unique pace, there are ways that parents can do to make sure that everything is #BetterforBaby.
And while there are things they have to learn on their own, it's every parent's responsibility to help them have the freedom to move and play. - Rappler.com
---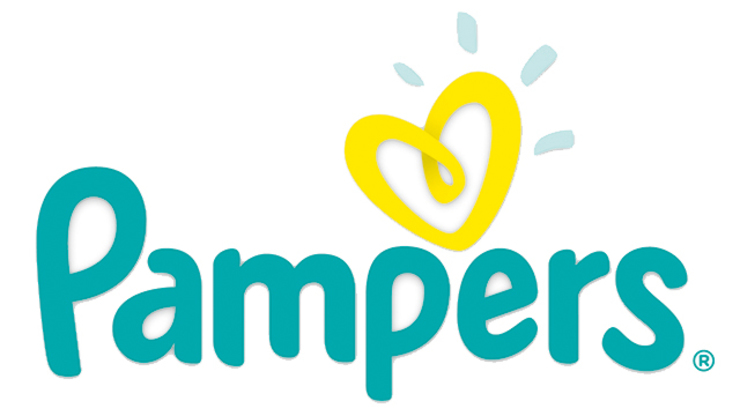 Pampers is dedicated to helping make life
#BetterForBaby Movement, starting by giving moms and babies less lawlaw diapers to help protect their baby's skin from wetness.