In Part 2, we remember Route 196, Chocolate Kiss Cafe, and Regina Gift Shop
The current pandemic has been hard on many of us, and there's no denying the blow it has dealt to our favorite haunts.
While we're counting down the days until we can venture outside again, perhaps these eulogies can be a reminder of the power these small businesses possess in creating lasting memories and building communities. Hopefully, it's only a matter of time before they welcome us back into their spaces.
Route 196, Katipunan
I remember the first time I ever saw my name up in lights on Route 196's famously greasy marquee. I was eighteen and doggedly chasing a dream I'd had since I was little. Seeing my name there made me feel like it was possible.
It was the first real venue I played, and every time I got the chance to get onstage felt almost surreal. A year later, I started to play more regular gigs under an indie music production that had informally started booking me for shows. I was paid in free beers and Route's oily, sodium-laden pizza (which the indie production's manager would buy for me somewhat guiltily, I realize in retrospect). I must have been a sorry sight, this college kid still carrying around a school backpack, lugging around a guitar case half my weight, wearing lipstick to look older and cooler than I actually was.
I was a chump for the spotlight, and I played for free more than I should have, but, at the time, I didn't care. Like many other fledgling artists, I was just happy to have a chance to perform on Route's revered, scuffed-up stage. That someone believed in my music enough to let me. I would have paid to play there (and if I think about gas fees and time spent in traffic, I guess I sort of did).
The place was already legendary, a temple of raucous hymns and solemn crooning, always thrumming with life. We filled the space with our homemade anthems, poured our souls into the speakers, and witnessed them reverberate off its walls. To stand in the middle of all those tangled wires, underneath the hanging posters and guitars and skateboards, and stare into the crowd of rapt concertgoers that Route attracted… it was magic. (To anyone who has ever been jammed in the midst of an ecstatic, sweaty Route 196 crowd on a particularly busy night, pun intended).
Sometimes the bar's patrons packed the entire room so tightly you had to pass in front of the toilets to get to the stage, sometimes the crowd was four people. However many they were, they were there because they wanted to be. Because they had come to listen. To a young artist getting a taste of what it meant to perform, that was all that mattered. And worth more than all the free beer stubs in the world.
Niki Colet, 25, singer-songwriter
Regina Gift Shop, Greenhills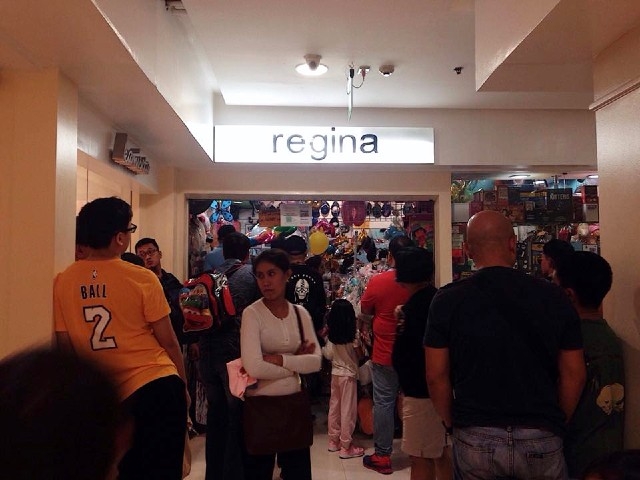 My dad and I would always go to Greenhills before the world started slowly collapsing. Like clockwork, he'd inevitably message me every other week saying, "Greenhills tayo, nak?" Most of the time, we never even bought anything. We'd just walk around and see where the stores have moved to next.
No visit to Greenhills was complete without stopping by Regina's (as we called it). It was as if Hermione's magic never-ending bag somehow came to life – it wasn't a huge space, but it was literally packed from floor to ceiling with all kinds of bits and bobs. This was where people of all fandoms could find merch to show off their support. I gravitated towards the One Direction items – of which there were tons.
There were 1D mugs, pencils, and notebooks; I even bought a 1D phone case for my iPhone 4. I still have the case, even though iPhone 4s are practically fossils at this point. And what always surprised me about Regina's was the quality of their items, which were such a far cry from the lopsided printing and weird colors that you'd find in other Greenhills-bought merch.
Sometimes my dad would go in and poke around – Regina's also sold a bunch of different puzzles, which my dad is a fan of – but sometimes when the store would be busy, he'd just wait for me outside. I always made it a point to show him what kind of kooky gift I found, and he'd always laugh.
We're definitely going to head back to Greenhills once this whole pandemic is over, but it'll feel different knowing one of our mainstays is now gone. To be honest, I'm quite fearful about what this means for all the other small stores within the premises.
Harley, 26, graphic designer
Comic Quest, Festival Mall
Comic Quest was my gateway to the world of superheroes. Before stepping into that space, I found comic books to be both daunting and unsustainable. But all of that changed when broke 14-year-old me randomly bought Uncanny X-Men #496 'cause he had a bad day. 
Rummaging through the bargain bin was always my favorite part of Comic Quest. There was always the thrill from wondering what titles the bin would hold. But more than that, none of the bigger, more commercial comic book stores have these tattered cardboard boxes sitting in the corner.
From the bargain bin, you could get 6 comic books for 200 pesos, and on a good day, you could even get 4 comic books for just 100. They made comic books accessible. The disappointment over finding out they closed quickly turned into anger. We're trillions in debt, yet our administration can't seem to provide support for these small, independent businesses. So, we'll continue the demand for accountability and avenge our spaces.
George, 24, academic
Chocolate Kiss, UP Diliman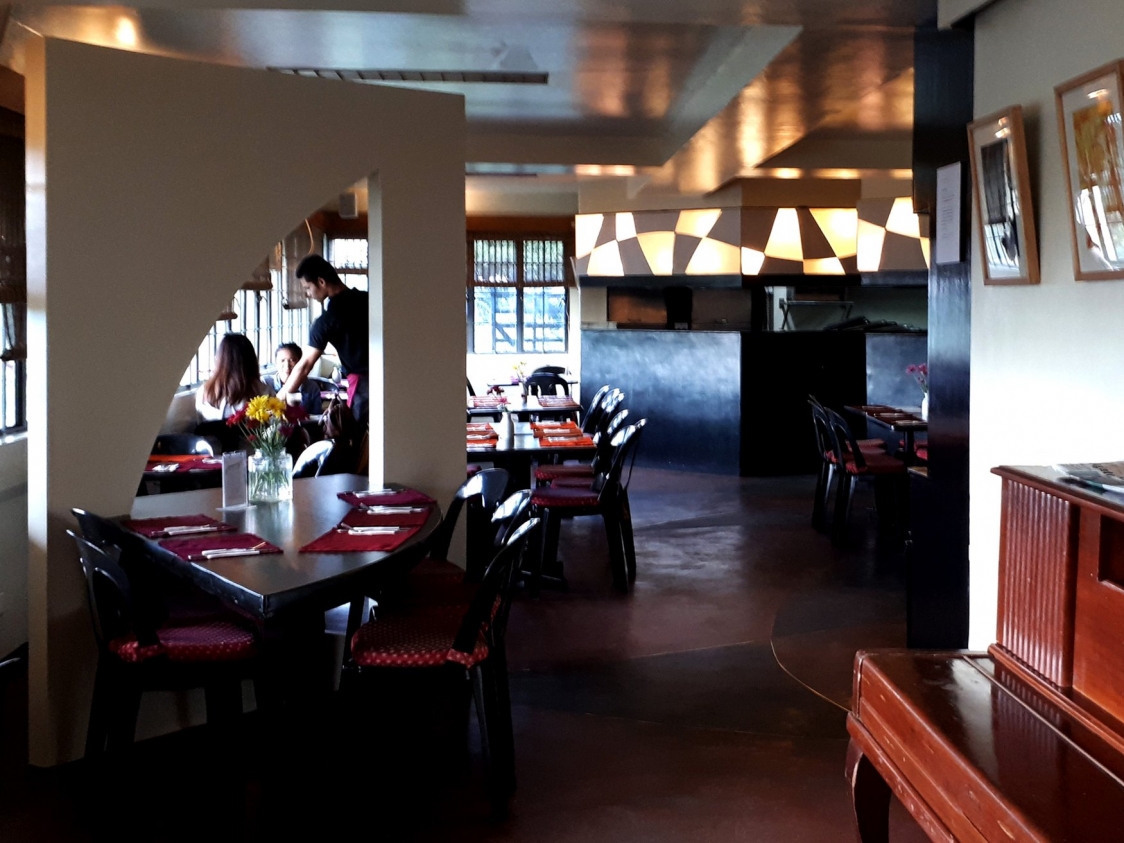 When I was in grade school, I spent many summers and Saturdays in UP for flute lessons at the College of Music. It was actually Chocolate Kiss' bottomless iced tea that was so impressionable to me as a kid because it wasn't the kind that was instant and artificially sweet. I had to mix in the syrup and calamansi myself, and it was all pretty exciting to a nine-year-old.
Every trip to ChocKiss is special, but I do have a couple of favorite ChocKiss memories: sharing devil's food cake with my friends from my block as a freshie in UP, and, eating there with co-workers when we finally get our salaries and feel a bit fancy.
When I first heard about their closing, I felt hungry — bigla kong naisip yung Chicken Kiev nila, my go-to order. Pero, on a more serious note, I definitely felt awful upon hearing the news.
To be honest, I kind of expected my favorite restaurants to close because of the pandemic; several of them did, but I never expected ChocKiss to be one of the casualties, because they had such a strong presence in the campus.
Part of me is still hoping that they'd re-open when all of this is over, and I'd be the first in line to scarf down their Salisbury Steak and Dayap Chiffon Cake.
Lea, 27, researcher
Limbo, Poblacion
I remember a friend telling me about a bar-slash-gallery project he was part of, and told me to come by. Before they had a sign put up, Limbo's only marker was its red door (which has always made me think of Hobbits!)
I immediately liked the place; it gave off the feeling that you could just come through and do your own thing. Limbo was the kind of spot you could come to by yourself and not feel weird about it. There was always someone interesting to talk to and often the next time you came back you'd have a new friend at the bar. I ended up driving off to La Union with people I'd just met!
I take comfort in knowing something of the same spirit will come again, where we'll have a space to have fun, celebrate art, dance to good music, and get weird.
Hannah, 23, social media manager
Sodam Restaurant, Little Baguio
I live nearby, so I'd always pass by Sodam. My favorite memory was a spontaneous dinner with my high school friends.
We just talked about KBBQ in the group chat. Suddenly, we just decided to go after work. We ended up staying until closing that night, and I remember us apologizing to the crew because I might have enjoyed cooking too much, and leftovers weren't allowed.
Sodam was definitely one of my go-to places for Korean barbeque. It was also one of those places where my nearby friends usually just say G when I ask them to go with the only question being "what time?" or "when?", so I'll miss having that kind of place, especially with all of us being busy most of the time.
Michi, 23, digital marketing specialist
101 Hawker Food House, Makati
I found out about 101 Hawker through a bunch of workmates feasting on a variety of Asian take-out dishes in our office pantry.
It's funny because whenever we feel like going out to dine in, deciding where to eat always tends to cause disagreement among us. But when one of us suggests filling our stomachs with their tender and subtly flavored Hainanese Chicken or a generous serving of Nasi Goreng, there's always little to no hesitation.
Dining at Hawker 101 with friends or colleagues always feels like an occasional family dinner. The staff are as warm as their serving of Prawn Laksa or Roast Chicken; they never asked us to step out even if the only table left to clean is ours. Communal dining-friendly places like Hawker are very dear to me, and so when the shop closed, I felt nostalgic.
Even though it hasn't really been that long since the last time we had dinner there, this seemingly-perennial state of lockdown makes it feel like these things happened eons ago.
Cirilo, 24, account manager
– Rappler.com
In Part 1, we commemorate the numerous small businesses in UPLB, Curious Creatures – La Union, Nokal, and more…
Gaby Flores is a full-time writer and part-time graduate student based in Manila. Her work can be seen in Esquire, Mabuhay Magazine, and Cha Literary Journal. She's into all things culture, dairy included.