Various nightlife 'stakeholders' tell us about the long road to recovery
The local music scene was dealt a heavy blow when Katipunan's famed gig hotspot Route 196 closed its doors. (READ: 'End of the road': Iconic Quezon City bar Route 196 bids farewell)
Route 196 joins the growing list of nightlife hubs that have closed over the pandemic – a list that includes Today x Future, Nokal, and XX XX.
COVID-19 has been tough on businesses across all industries, but that doesn't mean the closure of these nighttime haunts hurts any less. These places were jam-packed prior to quarantine, their larger-than-life atmospheres shaping Manila's culture.
These closures have brought a sense of dread along with them: which establishment will shutter its doors next? What will Manila's nightlife look like once we're finally able to go back outside?
'Having fun is for everyone'
When asked about what she misses about pre-COVID nightlife, Route co-owner and gig producer Nicole Sarmiento says it's the small things: making beso to people throughout the night, running into your friends at a bar, and having the bass thump so loud you could feel it in your bones.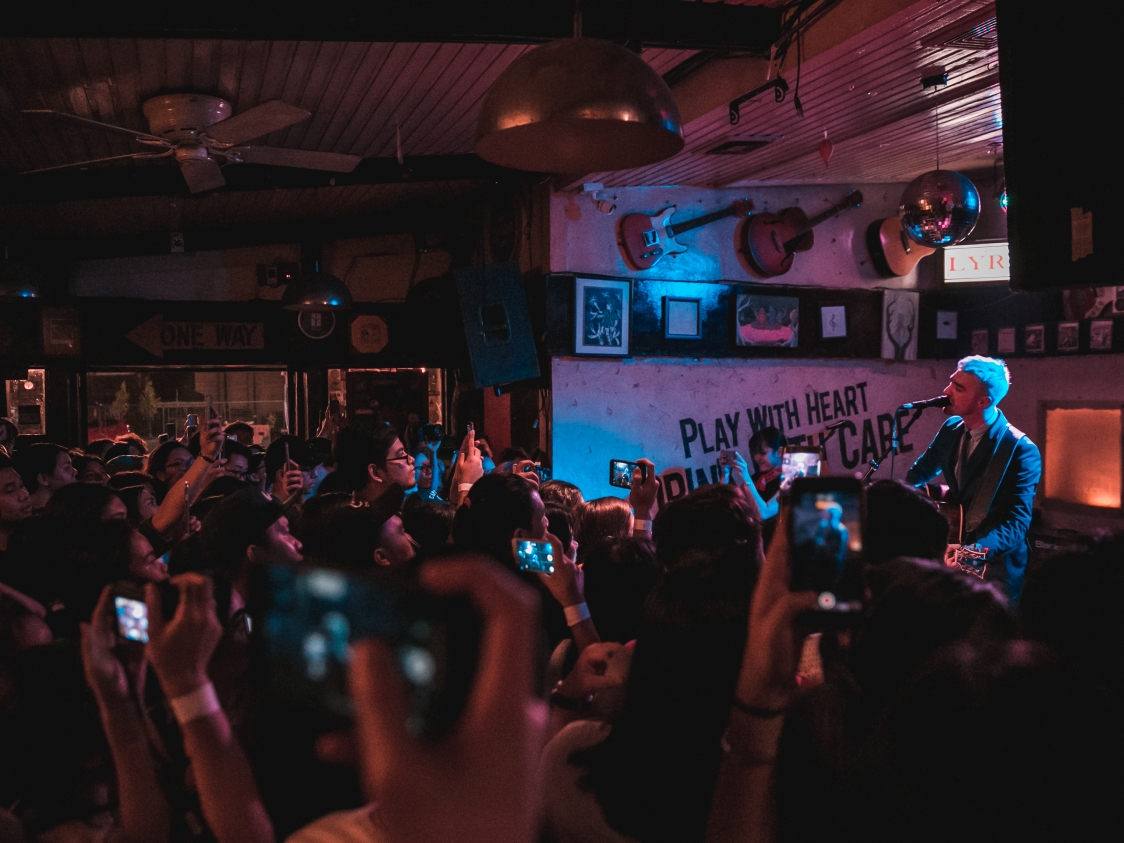 Manila's nightlife was as vibrant as could be before lockdown. You could always expect an insane Grab surge on Friday night, and there were tons of live shows — from music gigs to stand-up comedy — for those who preferred something different.
"Nightlife here [in Manila] is varied and colorful, so there's really something for everyone," said Liana Navarro and Brian Temporosa, co-owners of Annex House, in a joint statement.
Even for a place as tightly packed as Poblacion, where Annex House is located, you'd have people literally hopping from a café to a food truck to a bar on any given night.
Music Box Timog has been open since 1984, and manager Jun de Dios misses how the city's nightlife always had something new up its sleeve. "This is the city where having fun is for everyone," he stated, "whether you're in Manila, Quezon City, or Makati."
This sentiment is also shared among Manila's many performers. For Xanti Gonzalez, also known as drag performer travis tea, "the nightlife scene was a place to feel unstoppable – like we could do anything through our drag and art."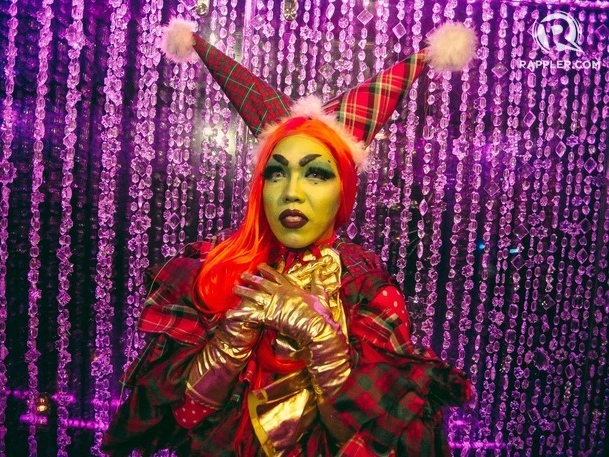 Preparing for the long road ahead
Operations have shifted digitally for now: bars are selling cocktail kits online, while some DJs are organizing private Zoom parties that people can attend. Although such initiatives are meant to tide venues and performers over, for now, they still need to figure out how to navigate the difficult challenge of reopening.
The Annex team is realistic about their current situation and the long road ahead to getting Manila's nightlife back to where it was. They also say that they can't get far without help from the government, a sentiment mirrored by de Dios.
To them, clear health protocols, tax concessions, industry-specific financial aid, and even rent relief are potential ways so the nightlife industry can move forward.
DJ Javier Pimentel, aka Papa Jawnz, thinks it'll take 2 to 4 years to get back to pre-COVID levels, but he hopes that this time at home has also made people realize that they need to do their part in keeping these businesses afloat.
He cites bars having a door charge as a potential solution, saying that paying a small fee can go a long way in making sure these places stay afloat.
Indeed, Sarmiento has been toying around with the idea of upping the entrance fee to gigs once they're back on track. "If people can shell out P10,000 for a Coldplay concert, they should be able to afford a P500 show," she pointed out.
From an organizing standpoint, she thinks it would be good for different production houses to work together and make sure that gigs are playing on any given night.
"I want it to get to the point where production houses can tell each other things like, 'okay, you take Saguijo this night and I'll take it the week after.'"
The 'new' nightlife
This downtime has also allowed people to reimagine what Manila's nightlife will look like, and not just in terms of logistics like gig fees and door charges. According to de Dios, "everyone is going to be out, and dark alleys will be a thing of the past."
He jokes that his view is somewhat limited as a senior citizen, a fact that in itself speaks to how the magic of Manila's nightlife cuts across divisions like age.
It's no secret that once people do get past the fear of going out, they will spend the night partying.
Gonzalez believes that this time spent cooped up at home will make Manila's nightlife stronger than ever once it does come back. After all, we were robbed of jamming out to Chromatica and Future Nostalgia in the club — that experience alone is worth heading out until sunrise.
That said, the offshoot to staying at home is that people have gotten more creative when it comes to digital content, whether posting their art on Instagram or live streaming on Kumu. This downtime may help artists hone their craft and ensure they revive Manila's nightlife with a bang.
Gonzalez himself has seen many new drag performers coming into their own online, and he thinks that they'll be even better once they're able to perform on stage.
Artists and performers will have to lean on this sense of community when events start happening again.
Pimentel states that word of mouth plays a significant role in landing gigs, so supporting each other as early as now, even if that means having listening clubs over Discord, builds more robust networks that will prove invaluable once they're able to perform.
He says performing digitally via Manila Community Radio has given him a deeper appreciation for the different ways people listen (such as at home doing chores versus at a bar). This process can also be enriching as it informs his work, giving him a better idea of what to play and how to structure a set.
There's also room to improve the nightlife beyond just what happens inside a venue. For the Annex team, building sidewalks along Poblacion would facilitate outdoor seating and make walking around safer for pedestrians. This is something that could improve daytime business activities, too.
When Gonzalez says he hopes to see drag performers on bigger venues — not just at clubs — this admission raises the question of where Manila's nightlife will house itself after the pandemic. There are fewer venues now, and no one wants to think about what it'll be like if even more places close down.
Then again, finding a venue might not be as big of a problem as we think. Sarmiento dreams about hosting an entire weekend party across Poblacion, with rotating sets across the different bars and people partying in the streets.
It's no stretch of the imagination to imagine people literally taking to the streets because Manila's most dedicated night owls know that the crowd will always find a way to have fun.
One thing is for certain: once people start going out again, booking an Angkas will be near impossible. – Rappler.com
Gaby Flores is a full-time writer and part-time graduate student based in Manila. Her work can be seen in Esquire, Mabuhay Magazine, and Cha Literary Journal. She's into all things culture, dairy included.