One tip is having a back-up account in the background just in case you're disconnected
Editor's note: A version of this infographic was originally featured on Jonathan Yabut's Facebook page.
Organizing and executing webinars are staples in the business world these days – but not all of them seem to run smoothly.
Here are some tips to consider so you can engage your audience better and preempt technical challenges.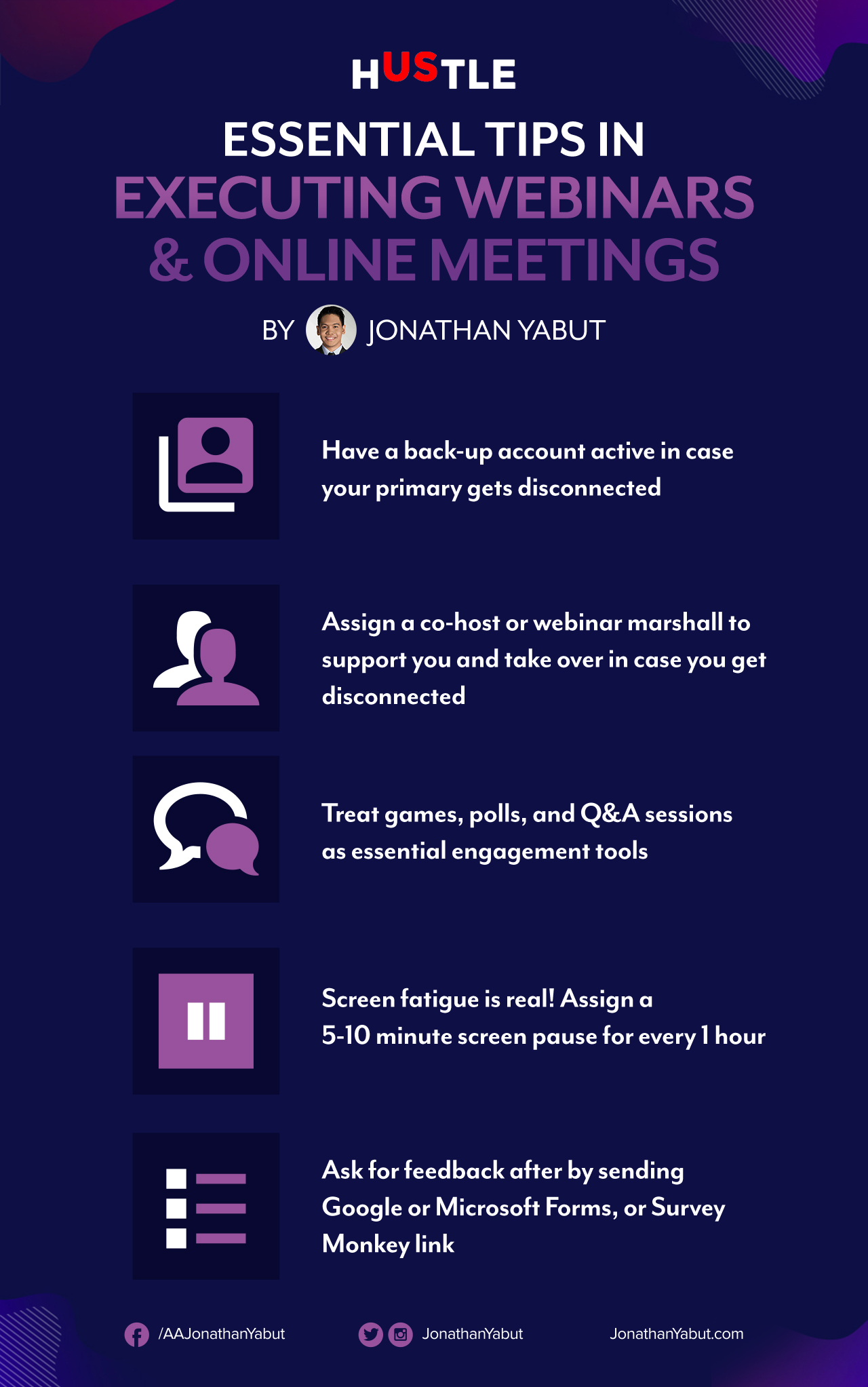 Jonathan Yabut is the proud Filipino winner of the hit Asian reality TV show, The Apprentice Asia. He is Asia's leading motivational speaker on topics involving leadership, talent development of Gen Y workers, and office productivity. Jonathan is also the founder and managing director of his marketing consultancy firm, The JY Consultancy & Ventures, which offers marketing and talent optimization services to startups and Fortune 500 companies.

You can invite Jonathan for training and mentorship by emailing jonathanyabut@jycvasia.com