Marketing mentor Christopher Star predicts a bright future for Filipino entrepreneurs
Marketing mentor and content creator Christopher Star has always been around startups – from his humble beginnings as a social media manager for Lazada to becoming the Metro Manila chapter lead for Tech in Asia.
Having bounced around industries and the Southeast Asian tech scene, Christopher now uses his diverse experience as leverage in helping Filipino founders take off. He is currently a mentor for the QBO Innovation Hub, an initiative co-founded by the Department of Trade and Industry and IdeaSpace.
The Philippine scene is growing up. We're standing on our own feet, we are somewhat walking, but we're not running yet. Within the next three to five years, we'll start seeing more and more startups.
Christopher Star, startup mentor
Amid the lockdown, Christopher still continues his practice across various content platforms such as Kumu. He now also has a podcast, Under the Influence, about the business of social media.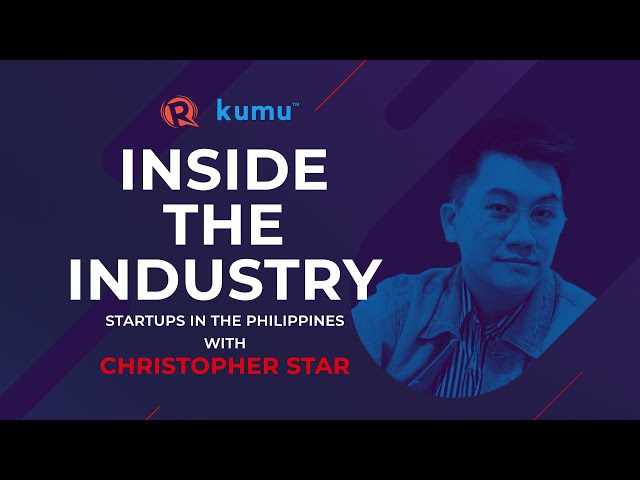 In this episode, Christopher Star walks us through his life as a "connector" (as he describes himself) in the startup space. If you like this episode, you might also enjoy Enabling online business with PayMongo and 1 million new jobs with MyKuya.
And if you haven't subscribed yet, Inside the Industry has a new episode out every #HustleMonday. – Rappler.com
Rappler is now streaming live on Kumu, with shows like Inside the Industry, Rappler Live Jam, and the brand new TechRap: Level 1. Download Kumu via this link and follow rapplerdotcom to join the conversation!