Recording artists Kate Torralba and Brass Pas Pas Pas Pas take to the virtual stage and talk Filipino music
Global music festival Fête de la Musique went virtual for 2021 with an array of Filipino artists performing via live stream. Thanks to Kumu, we got to sit and chat with two headliners from the Visayas Stage: Kate Torralba and Brass Pas Pas Pas Pas.
Known to many as a fashion designer, renaissance woman Kate Torralba's first love was music. She started as a classical pianist at the age of four and, up until last year, was a touring singer-songwriter based in the United Kingdom.
Throughout the pandemic, Kate has expanded her horizons through virtual shows and other creative avenues such as film scoring and screenwriting.
You kind of live one gig at a time, and that's why I became friends with Brass Pas Pas Pas Pas, because we speak the same language.
Kate Torralba, singer, songwriter, fashion designer
For OPM supergroup Brass Pas Pas Pas Pas, the pandemic provided an opportunity for more output and more original music. The Manila sound band – which is comprised of members from renowned groups like Freestyle, Radioactive Sago Project, and Pupil – has been quite active on platforms such as Kumu.
On an individual level, lead singer Mike Luis will be releasing brand-new singles while music director Francis de Veyra continues to compose music for films like Ang Pangarap Kong Holdap and Patay na si Hesus.
In this episode, recording artists Kate Torralba and Brass Pas Pas Pas Pas talk about virtual performances and the future of Filipino music.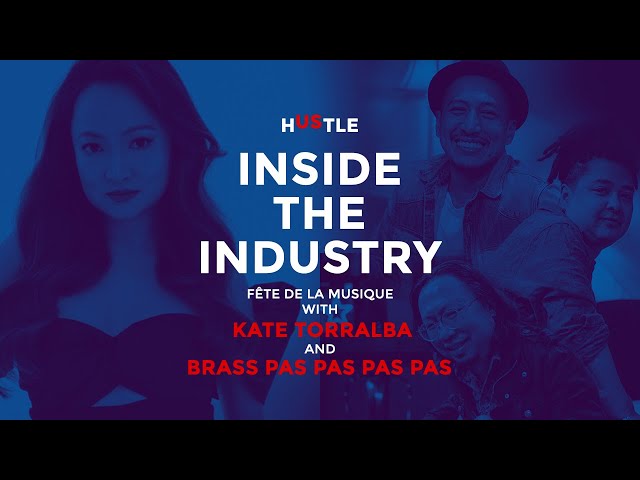 If you like this episode, you might also enjoy World music with Enchanting and Nightlife on live stream with DJs Khai and Timi Sky. And if you haven't subscribed yet, Inside the Industry has a new episode out every #HustleMonday. – Rappler.com
Rappler is now streaming live on Kumu, with shows like Inside the Industry, Rappler Live Jam, and the brand new TechRap: Level 1. Download Kumu via this link and follow rapplerdotcom to join the conversation!