Kumu's Enchanting shows us that even niche genres like world music can reach wide audiences thanks to streaming
Streaming giant Kumu is proving itself to be a spawning ground for homegrown talent as much as it is a viable space for established artists. Take Enchanting, for instance – a world music quartet composed of Ryan Paul Rebote, Box Seblario, Cedie Buan, and Starr Mbengue.
Through a cosmic combination of melismatic chanting, spoken word poetry, percussion, and dance, Enchanting brings a new experience to a streaming community saturated with pop music and show tunes.
World music is healing music. Chanting is the original language of the earth — it's all vibration.
Fatima "Starr" Mbengue, singer and chanter of Enchanting
Ever since the group's recent formation, they've made waves on Kumu and will soon be debuting on the platform's coveted Kumunity Stage.
In this episode, Enchanting takes the Hustle team into a transcendental journey through world music.
If you like this episode, you might also enjoy Nightlife on live stream with DJs Khai and Timi Sky and Baybayin and new literacy with Kristian Kabuay.
And if you haven't subscribed yet, Inside the Industry has a new episode out every #HustleMonday. – Rappler.com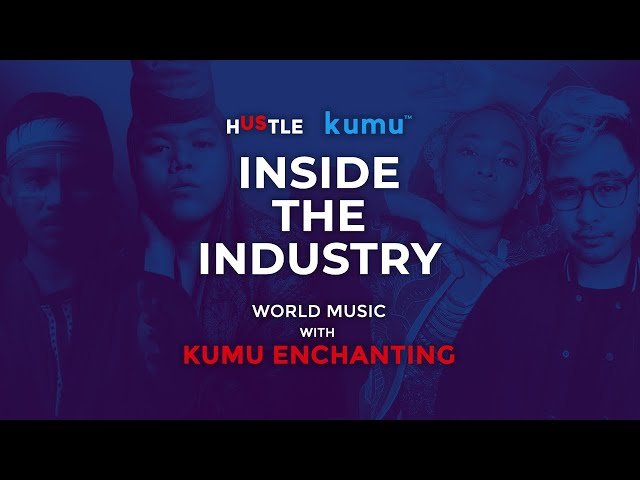 Rappler is now streaming live on Kumu, with shows like Inside the Industry, Rappler Live Jam, and the brand new TechRap: Level 1. Download Kumu via this link and follow rapplerdotcom to join the conversation!