Rolando Tolentino of the UP College of Mass Communication and OJ Jacinto of 'Magandang Buhay' talk about cultural vacuums and shifts in news consumption
[Editor's note: The following statements are opinions made by our respondents based on actual events.]
For many ABS-CBN employees, August 31 signaled their last day on the job. After the media company's franchise renewal was denied by the government, they have now been forced to operate at limited capacity.
ABS-CBN's shutdown echoes the implications of when it was first shuttered, almost 50 years ago, by former president Ferdinand Marcos. And, although there are still several operating news outlets in the country, the denial of ABS-CBN's franchise signifies their risk of a similar fate.
But just how drastically will media culture change given these circumstances?
We spoke to both Dr Rolando Tolentino, former dean of the College of Mass Communication, and Orosa "OJ" Jacinto, a production assistant in the morning show Magandang Buhay, about Philippine media's future.
Careers up in the air
The news of ABS-CBN's franchise denial came as a complete shock to OJ Jacinto. She thought that the network's prominence meant it could not be shut down once again.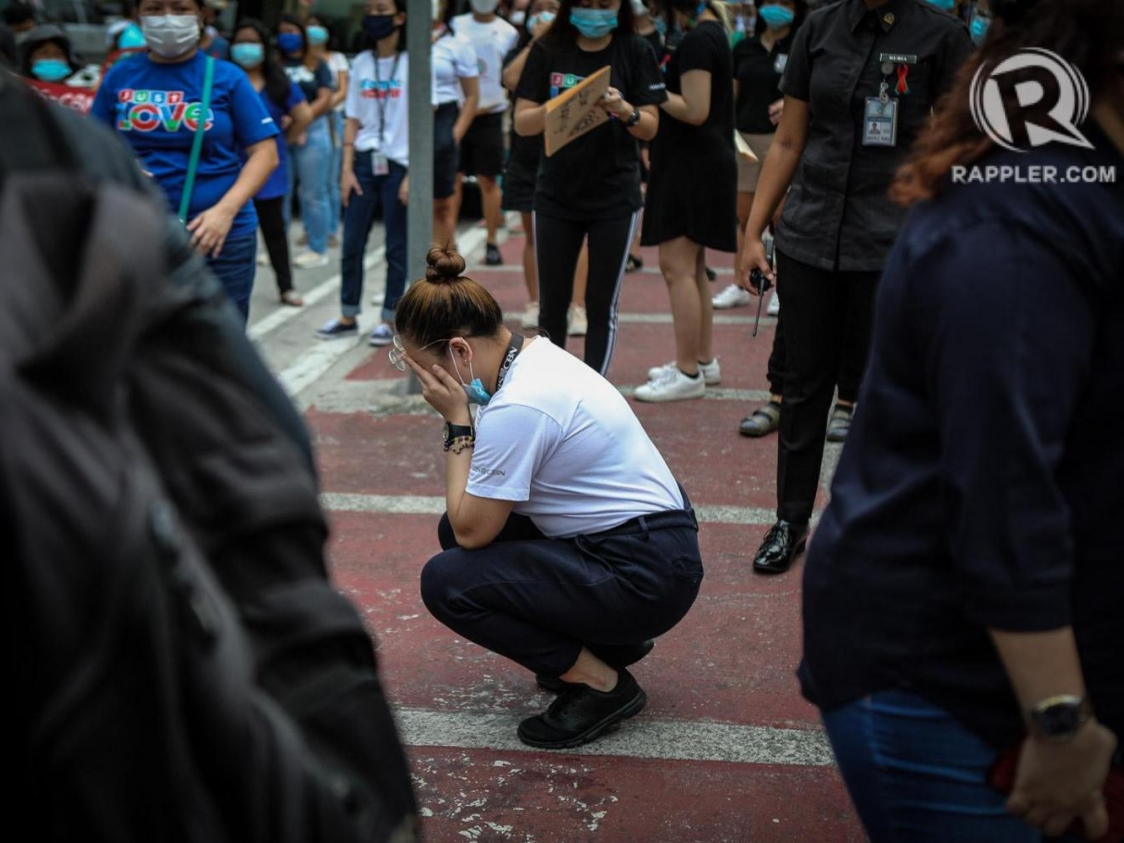 "Ganoon pala kadali putulin iyon – in just one snap. Kasi syempre dream job mo, tapos nand'on ka na. So parang never ka mag-iisip pa ng plan B kasi satisfied ka na." said Jacinto. "I always thought na dito ako tatanda at magkakaroon ng pamilya. Never ko inisip na mawawala ito sa akin." 
(I didn't think ABS-CBN was that easy to shut us down – in just one snap. I was already in my dream job. I never considered a plan B because I was already satisfied. I thought that I would still be with ABS-CBN as I grew old and started a family. Never could I have imagined that it would all be taken away from me.)
Jacinto described working for ABS-CBN as a family affair. She looked up to her father, a cinematographer, who worked on the ABS-CBN set.
"'Pag tinanong ang mga bata 'ano yung dream mo maging pagtanda mo?' Yung mga iba, doctor, teacher, pero ako talaga, one of my biggest dreams was to work for ABS-CBN."
(When you ask kids, 'What would you want to be when you grow up?' They would answer doctors or teachers, but me, my dream was to work for ABS-CBN.)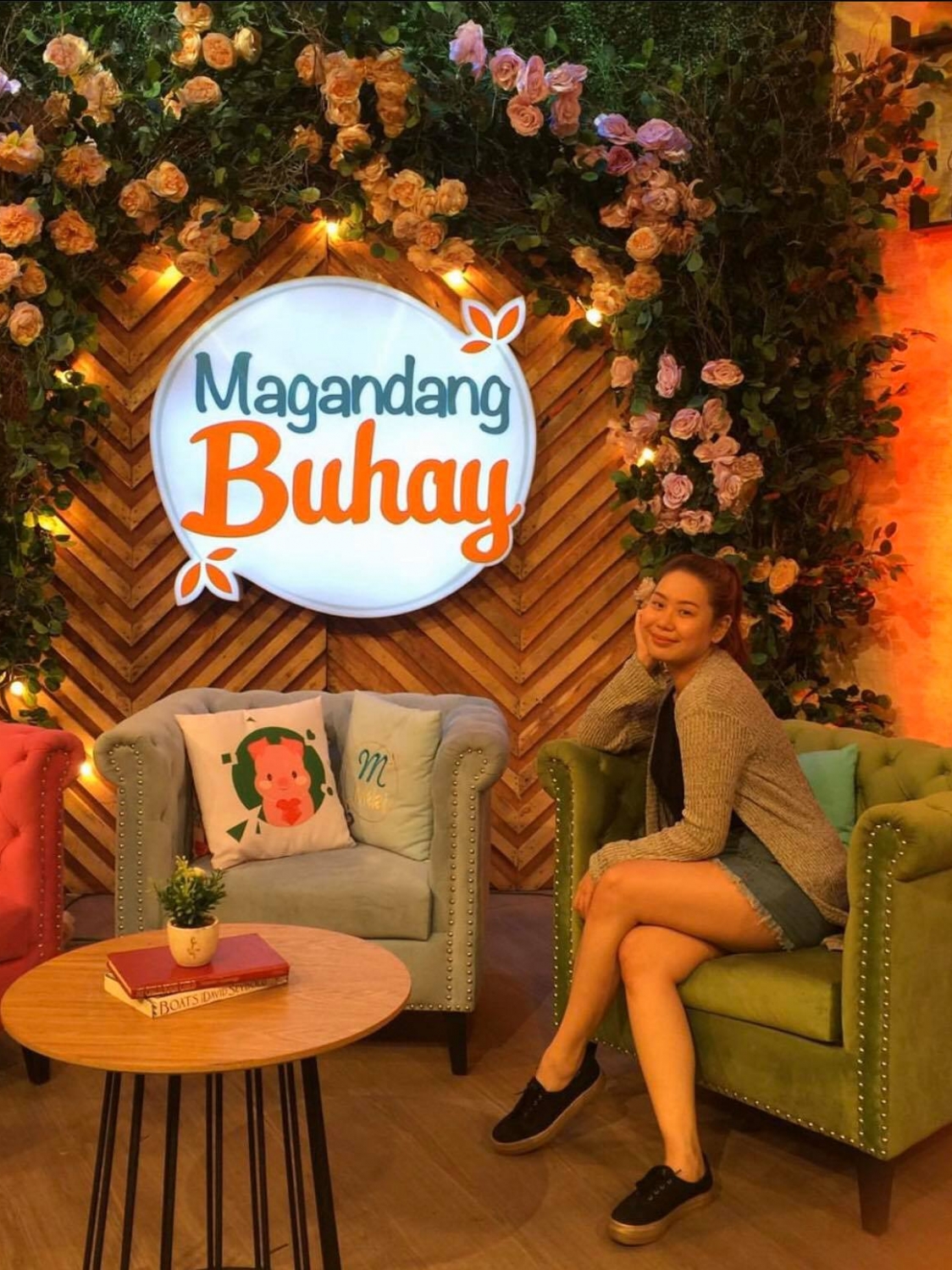 These days, however, Jacinto can only look back on the glory days. After persevering through multiple interviews, shortlists, and even a change of departments, she can't believe that what was supposed to be the beginning of her living the dream ended prematurely and so unceremoniously.
Jacinto's story is just one of thousands. And she herself can't help but feel for the others affected, probably even more so than her, by the closure.
"Our security guards, mga marshalls, mga safety officers namin, mga utility drivers, mga tao sa cafeteria namin – sobrang dami talagang nag-wo-work with ABS. So baka more pa than the 11,000 jobs [within ABS-CBN] ang maaapektuhan."
(Our security guards, marshalls, and safety officers, our utility drivers, cafeteria operators – as I said, there are so many more people indirectly working with ABS-CBN. It will be more than the 11,000 jobs [within ABS-CBN] that will be affected.)
An ecosystem at stake
A career in journalism and media, by the very nature of the work, is already precarious. However, threaten it at an institutional level, you cause a ripple effect. A whole media ecosystem becomes at stake – from economic impacts because of jobs lost, such as Jacinto's, to ramifications with viewership and advertising.
"I felt dismayed, but it was also expected," Dr Rolando Tolentino shared.
He explained how a shutdown of this magnitude affects Filipino media consumption and culture.
"[ABS-CBN has] iconic shows and stars. It's also a platform of news and opinions. They're so vital in coming up with a very informed and culturally sensitive population, which means that there's a gap now."
These spaces are integral in sustaining a community, both in terms of information supplied and the sense of solidarity and stability cultural icons, such as ABS-CBN, provide.
The existence of other networks also doesn't replace the cultural vacuum left by ABS-CBN. Unlike commodities in the market, ABS-CBN was not just a brand, but it is a service to the Filipino public.
"Many areas are not serviced by all major broadcasting companies. In some areas, GMA is stronger. In others, ABS is stronger. Mawawalan ng access to information ang ilang areas (Some areas will not have access to information)," shared Tolentino.
"The government has forced a kind of killing off information flow in these vital areas," he added.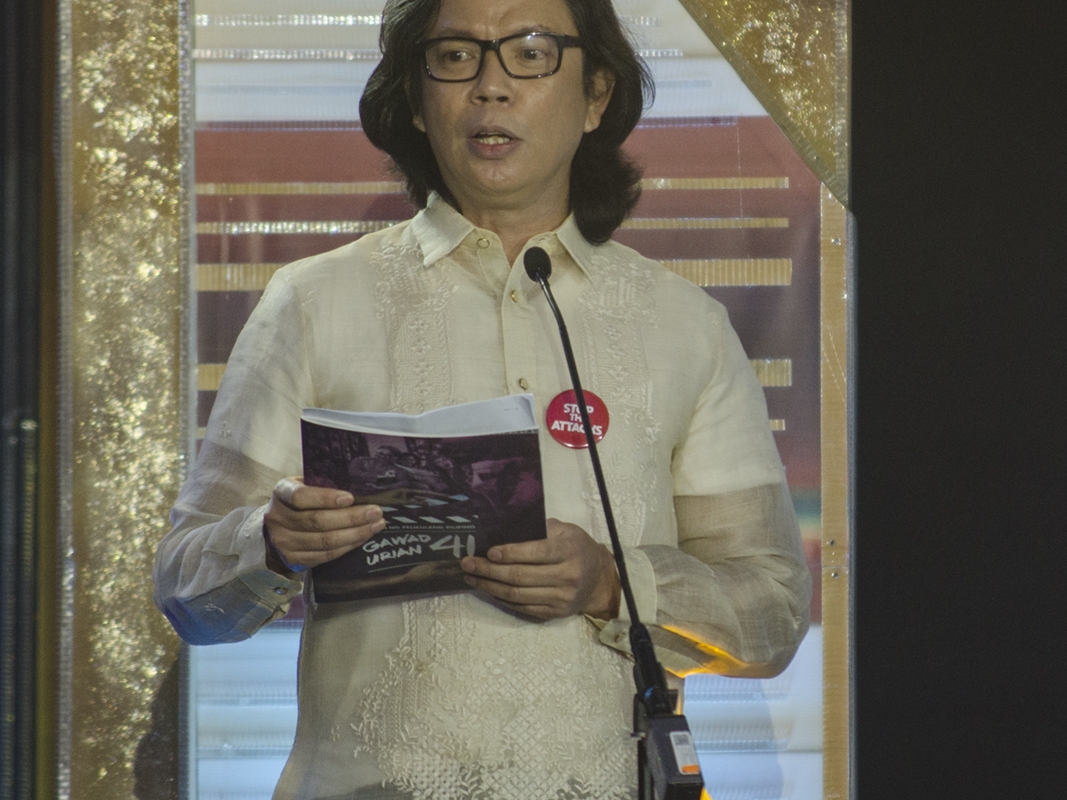 Another problem that arises is how this blow to Filipinos' access to information is further hampered by what Tolentino calls a "chilling effect" on press freedom. A "chilling effect" is a legal term used to denote the discouragement of free speech and other legal rights via legal sanction.
Lastly, we also have to be wary of what forms of media the public may turn to fill the void. (READ: Banat By: Broadcasting 'news' on YouTube against newsmakers)
Amid a life-changing event – both on the global and community-level – such as COVID-19, keeping the populace well-informed is of utmost importance. The function of mass media transcends being a mere product for consumers. It is a service integral to democracy.
Hurdles and addressing the gap
"We still have other channels for news," Jacinto clarified.
"We have our online channels and we have the ABS-CBN news app. We also have the radio app. So tuloy pa naman kami sa pagbibigay ng news, pagbibigay ng information to the public. Hindi naman magbabago ang serbisyo namin na ibibigay sa taumbayan."
(We will still keep broadcasting news and relaying information to the public. The kind of service we have given to the Filipino people will not change.)
Regarding the select few of her colleagues left employed by ABS-CBN, Jacinto has this to say, "I think they would work double-time for us kasi alam nila na sila na rin ang inaasahan natin." (They must work double-time for us because they know that we rely on them now more than ever.)
However, Jacinto is hoping that other media outlets step up to the plate and fill in the gaps left behind by ABS-CBN's coverage.
"During this time, mas kailangan ng tao ng balita. Hopefully hindi ito ang mangyayari din sa mga ibang networks." (The people need news, especially during this time. I hope this doesn't happen to other networks.)
However, Tolentino emphasized that the media's role as a fourth estate must be strengthened now more than ever. It must make sure public officials are held accountable by providing checks and balances.
If this fourth estate is weakened, there is a possibility that this can be exploited by officials who want themselves to go unchecked.
"The media should really be an outlet for good governance, public opinion, and public action…. What [ABS-CBN's shutdown] is saying is that if you do not tow the line, if you do not accede to the opinion of the tyrannical government, then you can be shut down," he said.
"If they could do it to a media conglomerate such as ABS-CBN, then they can do it to a smaller yet critical outfit such as the alternative press or online platforms."
"All of this is meant to create a conformist kind of culture – a very fascist kind of culture to everyone who disagrees with the government. Then we also have the Anti-Terror Law bringing all of this to the grassroots level, weaponizing the NBI and other agencies to file cases or subpoena people," Tolentino added.
Tolentino also warns of potential media conformism post-ABS-CBN shutdown. He explained that these events may expose some journalists' true colors.
"Who are the real journalists in this country? Where do they stand? For whom do they write? To paraphrase Charles Dickens, 'These are the worst of times, but this can also be the best of times,' wherein if properly exercised by our journalists to prove their mettle, this can be a shining moment."
Now more than ever, according to Tolentino, journalists remain more critical.
"Just like what happened during Martial Law," he explained. "The mosquito press can irritate the dictatorship and become a critical public sphere. There's that challenge. It's really up to the journalists to take this on."
Whatever happens next, one thing is sure to Tolentino. "This idea of media freedom, this will take time to recover again." – with reports from Erika Villa-Ignacio/Rappler.com
Erika Villa-Ignacio is a full-time junior copywriter and freelance contributor. When she's not buried in another book, catch her bringing fantasy worlds to life as a fledgling Dungeons & Dragons DM or advocating for equal rights. Her works have been featured in TEAM Magazine, Purveyr, /ESCAPE, and Cosmopolitan Philippines.