Whether it's recruiters not calling or you're just new to the job, there are situations where you have no choice but to stay
Many of us would love to jump ship when given an opportunity, but many of us can't at the moment. A lot of us need to wait a bit more and stick it out at our job simply because we don't have a choice.
Whatever the reasons – recruiters aren't calling yet, the company bonus is still three months away, you're only one month new in the organization, or it's simply hard to be unemployed for now – these situations are normal. So how do you stick it out at a job you don't like? Check out the infographic below for some tips on what to do.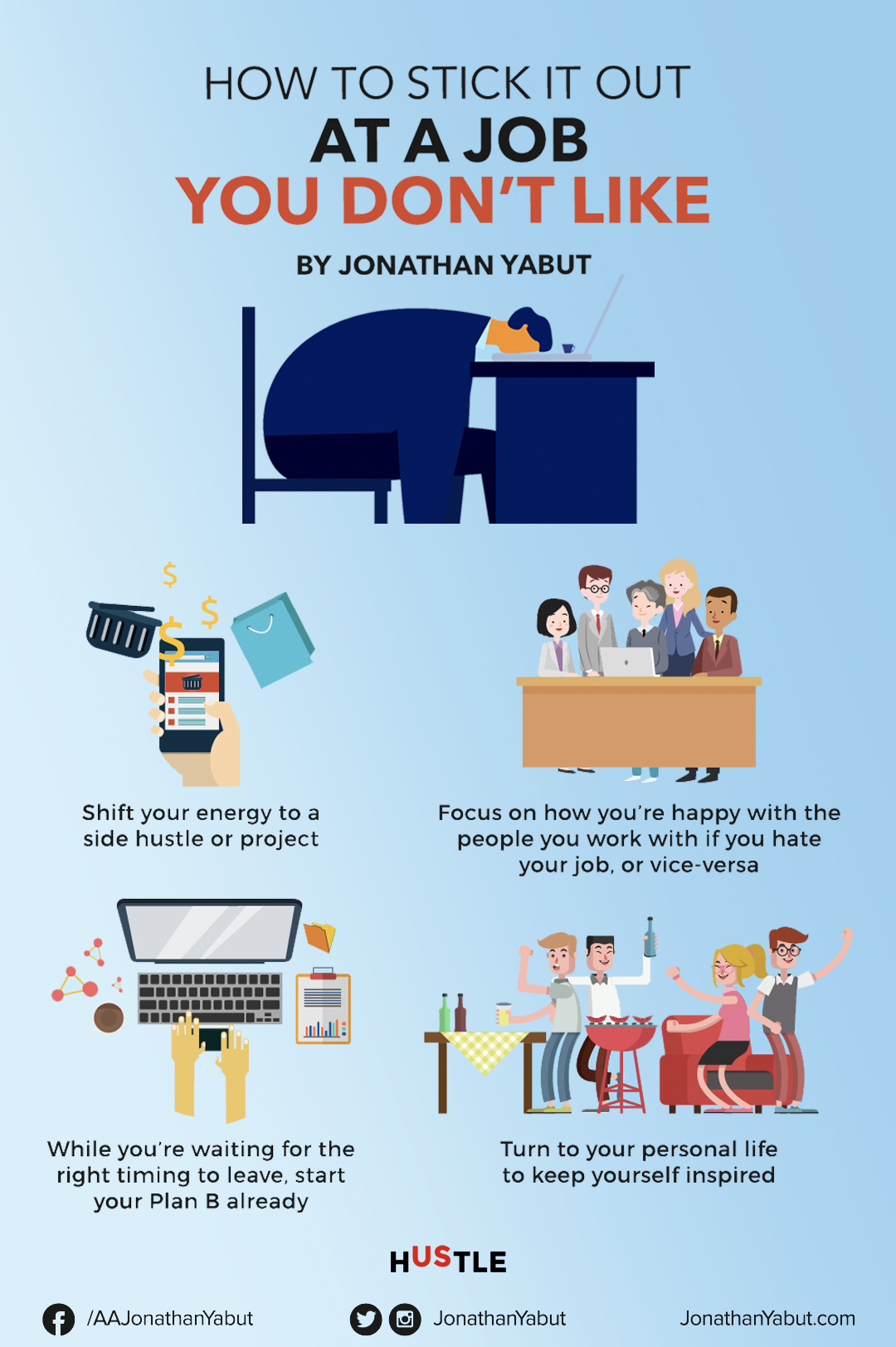 – Rappler.com