This is AI generated summarization, which may have errors. For context, always refer to the full article.
Trixie is the second Filipino transgender woman to win the title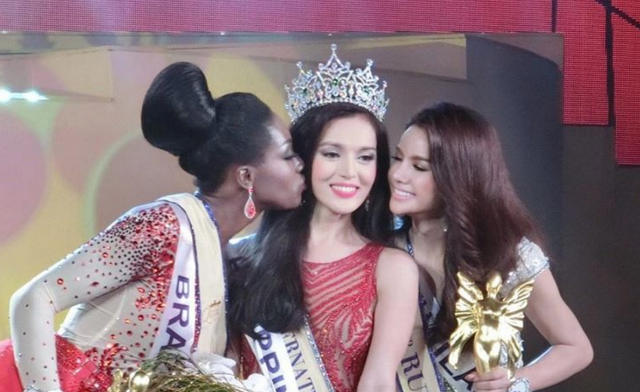 MANILA, Philippines – Trixie Martistela was crowned Miss International Queen on the pageant's coronation night Friday, November 6 at the Tiffany Show Theater in Pattaya, Thailand.
Trixie won the title out of 25 candidates of the prestigious transgender women's beauty pageant. Two other Filipino representatives Michelle Binas and Francine Garcia were part of the Top 10. Trixie was crowned by last year's winner Isabella Santiago.
Valeska Dominik Ferraz from Brazil was 1st runner-up and Sophida Sirawatununokul of Thailand was 2nd runner-up.
Trixie, the reigning Miss Gay Manila, is the second Filipino transgender woman to win the title. Kevin Balot first won the crown for the country in 2012.
In an interview with Pep, Trixie said that she is still trying to absorb her win after winning the pageant. However, she is grateful to be given the opportunity to represent the country.
"It feels overwhelming and I feel so blessed winning two crowns [Miss Gay Manila and Miss International Queen] at the same time.
"I dedicate this to my family and most especially to my trans family, not just in the Philippines but in the world," Trixie said. – Rappler.com