A close look at some remarkable pieces from this year's Art Fair Philippines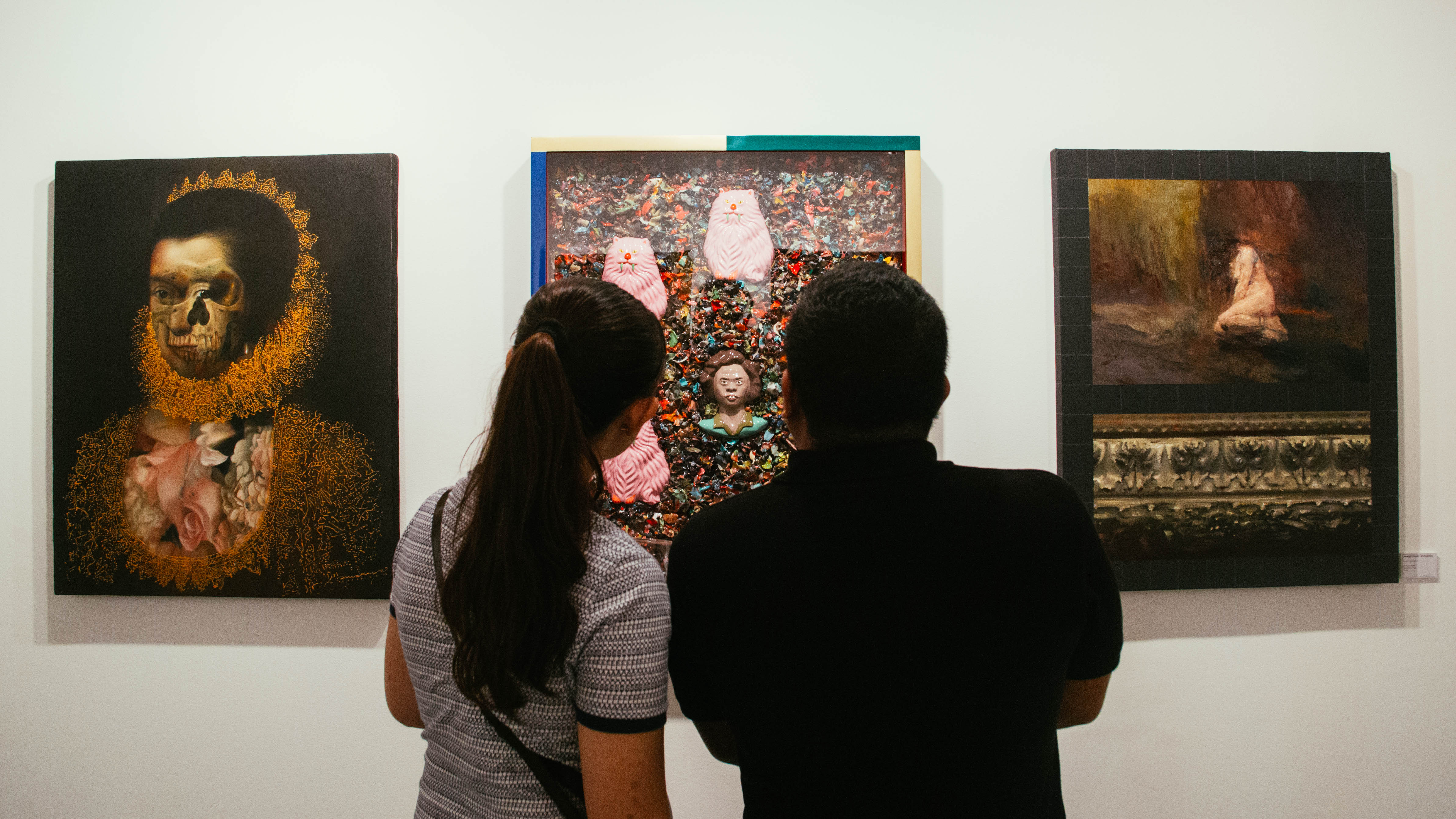 MANILA, Philippines – The Philippines' premier art fair returns for another round at The Link in Ayala Center.
Art Fair Philippines bills itself as a platform to exhibit some of the best works of contemporary visual art in Manila. While primarily a selling event, the fair is still a great way to feel the verve and dynamism of the art scene, with some of the nation's top galleries side-by-side with a good selection of international galleries from Singapore, Hong Kong, Taiwan, Indonesia, Japan, and Spain.
If you are planning to visit the art fair over the weekend, check out some of the works below. In my view, they represent the best of what's on exhibit.
See our Twitter tour of Art Fair 2016 here.
Allegoria
Mark Justiniani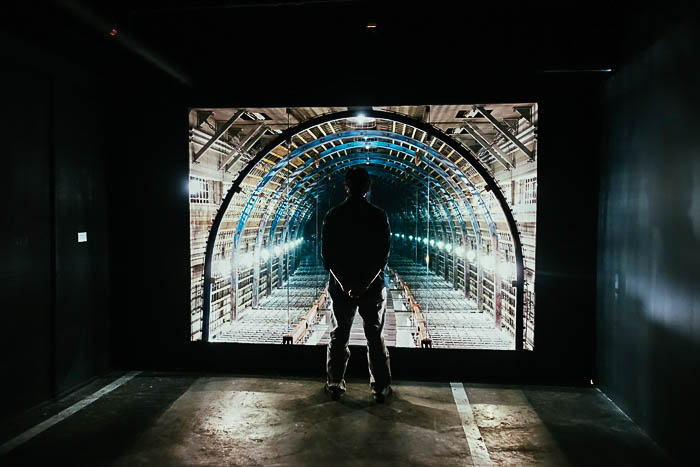 LEDs, reflective media, objects
8 ft. x 10 ft.
7/F Special Exhibition
By far the best work of the fair, Allegoria is also quite possibly the largest work of Justinian's Infinity series of installations.
The work uses Plato's Allegory of the Cave to examine notions of reality, form, and eternity through the use of scale, optics, and architectural precision. Through this work, Justiniani demonstrates the power of visual art to evoke a uniquely cerebral experience.
The Gap #1-9
Akira Miyamoto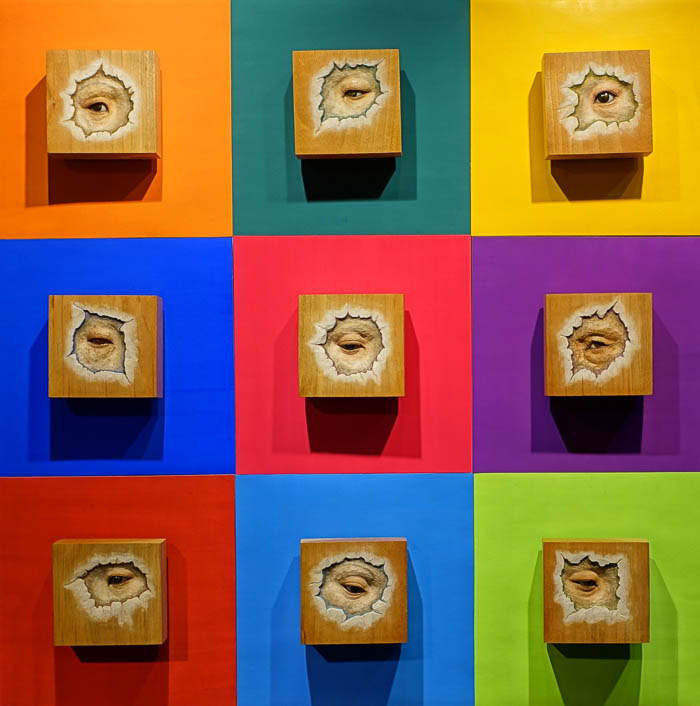 Mixed Media
7/F Vinyl on Vinyl Booth 23
A young sculptor from Kyoto in Japan, Miyamoto's technique in this work involves using a kiln to create eyes embedded in blocks of carved cherry wood. He uses pigments to color these eyes, which also has the effect of giving them an eerily accurate sheen.
Lord of the Flies #3
Felix Bacolor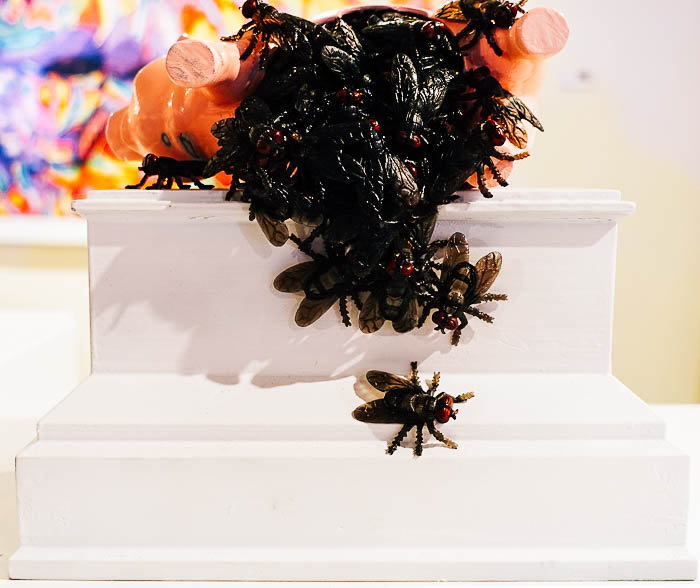 3D Printing, Plastic Toys, and Paint
20.5 cm x 23 cm x 14 cm
6/F Galleria Duemila Booth 20
The artist started using the pig as a motif last year, examining the animal's symbolism through the lens of politics, culture, and even cuisine. In this work, the artist plays with the ideas of corruption and decay and contrasts them with the luster of plastic. The resulting image is as striking as it is thought-provoking.
Family
Raffy Napay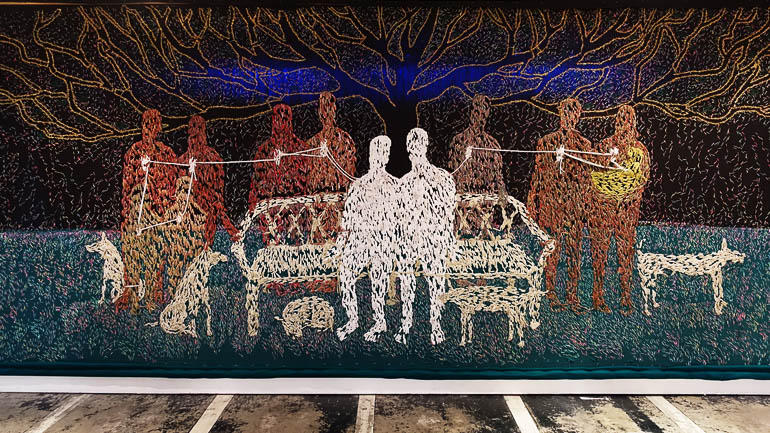 Thread, glow in the dark on canvas
213.4 cm x 610 cm
7/F Special Exhibition
As anyone who saw the artist's Sanctuary exhibit at the Ateneo Art Gallery last year knows, Raffy Napay's practice isn't merely using thread and sewing as a medium. The artist also deliberately and thoughtfully uses space as a platform to experience his message.
You can easily pass by this large work, marvel at the skill in forming the images, and move on without knowing that there is another way to experience it from the room behind it. Transparent, yet hidden, the work subtly references families, connections, and relationships in a refreshingly new way.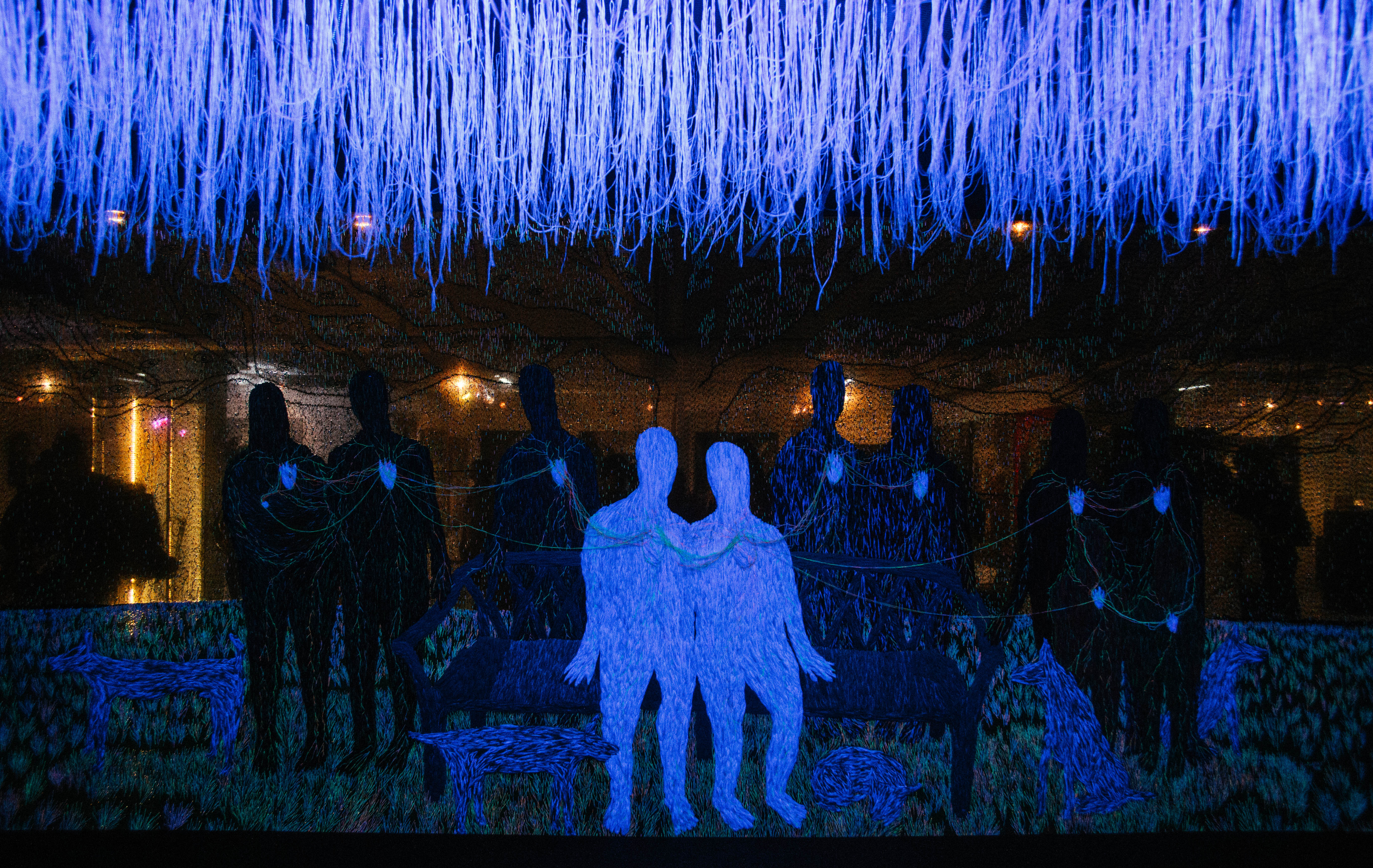 Family (Raffy Napay, 2016) pic.twitter.com/de9wQPdYLX

— Paolo Abad (@PaoloJAbad) February 17, 2016
NYC Journals
Santiago Bose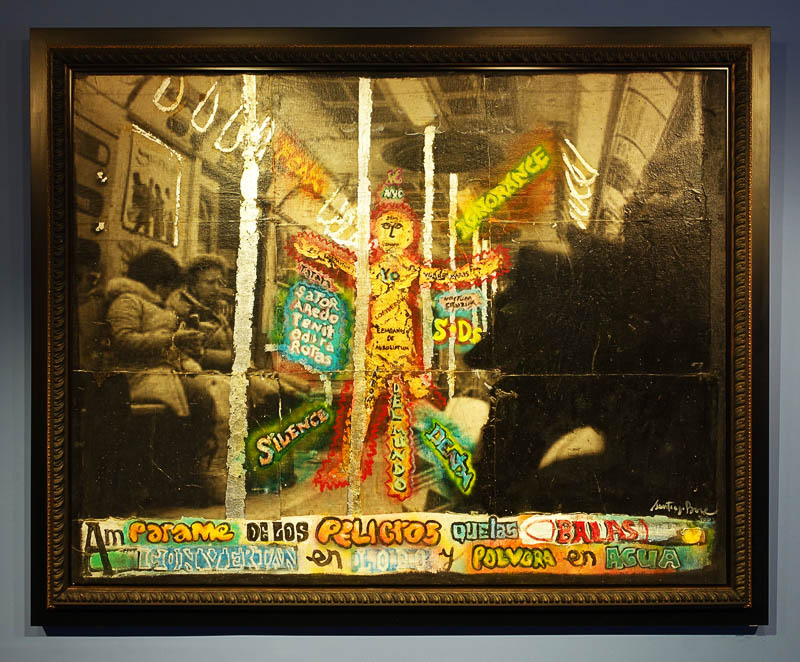 Mixed Media
95.4 cm x 122 cm
6/F Tin-Aw Booth 04
This painting by the late Santiago Bose depicts a train in the New York subway, and records the words and messages he encountered.
The painting, however, is one-part of a special dialogue that uses Bose's work as a springboard to ask the question "What is your most memorable experience working abroad." It is a question answered by real OFWs on a video screen to the left of the original work.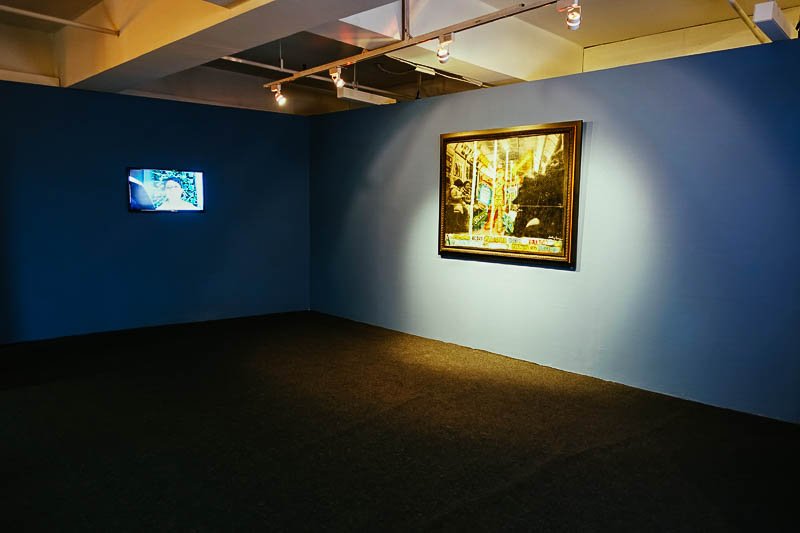 The entire exhibit is part of an effort by Tin-Aw's gallerist and artist, curator, and academic Leo Abaya to use individual pieces to provoke discussion, meaning every day of the art fair, Tin-Aw will change the work, question, and video.
Our Lady of Revenge
Riel Hilario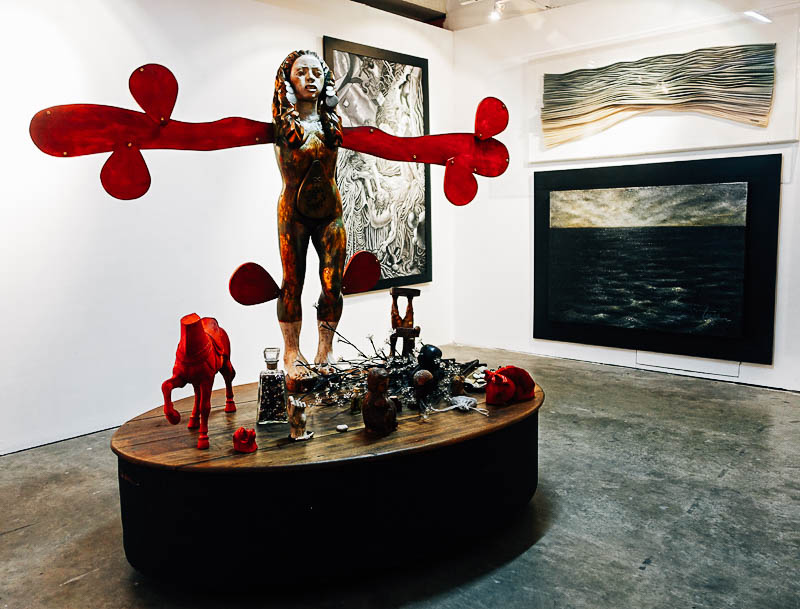 Carved wood, metal, fiberglass, and found objects
7/F Altro Mondo Arte Contemporanea Booth 35
Hilario's works have always brought a socially relevant, surreal edge to sculpture. Combining folk santo carving techniques and imagery, this work (and the biting religious reference in its title) exemplifies the artist's wit, humor, and intellect. 
Drawing Space from Time
Ian Carlo Jaucian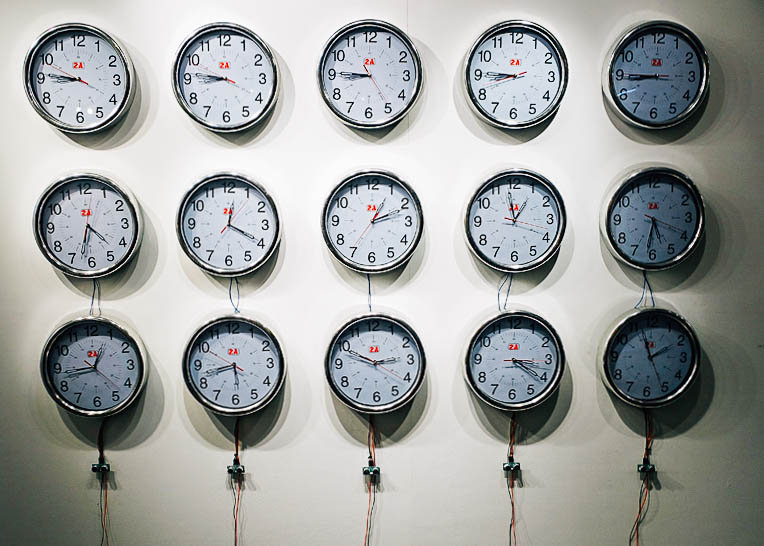 Wall clocks and micro-sensors
6/F 1335Mabini Booth 12
In 1965, Joseph Kosuth defined conceptualism with his Clocks (One and Five). In this work, Ian Carlo Jaucian uses technology to highlight another aspect of time – that it seems to speed up the more attention we pay it. To this end, he rigged sensors to wall clocks to speed up whenever a person examines the work closely. This allows his audience to not merely see this concept, but to experience it.
Untitled
Noor Bahjat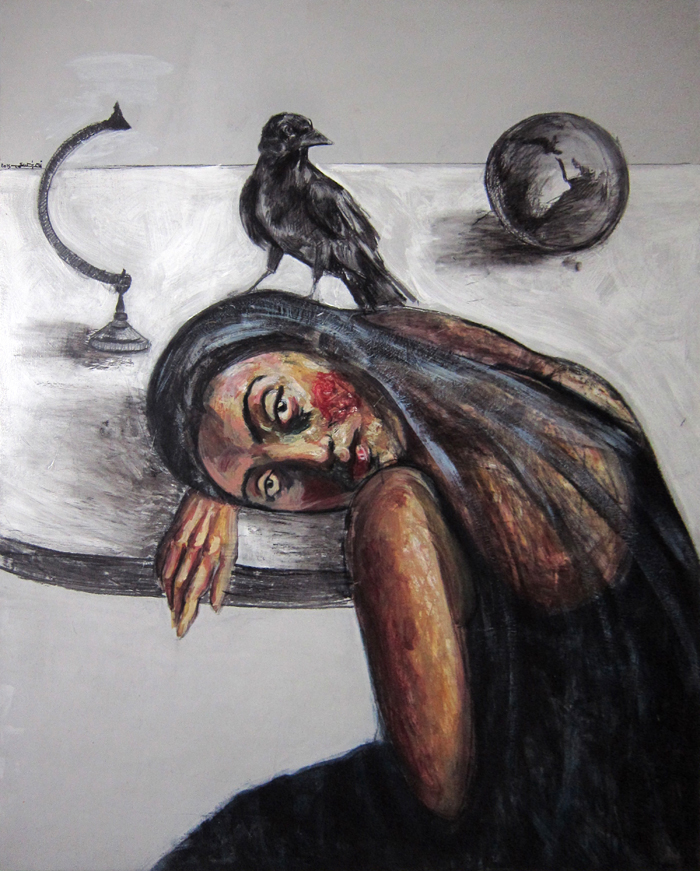 Oil on canvas
58.5 cm x  47 cm
7/F Galerie Stephanie Booth 29
One of only two paintings on this list, Bahjat is a Syrian painter who favors subtle symbolism in her works.
The first artist in Galerie Stephanie's burgeoning residency program, you can feel the haunting trauma of the artist's life in the eyes of the subject of this painting. The work exudes a tense atmosphere, undoubtedly brought about by the artist's alternating use of warm and cold palettes.
A Living Sacrifice
Daniel Dela Cruz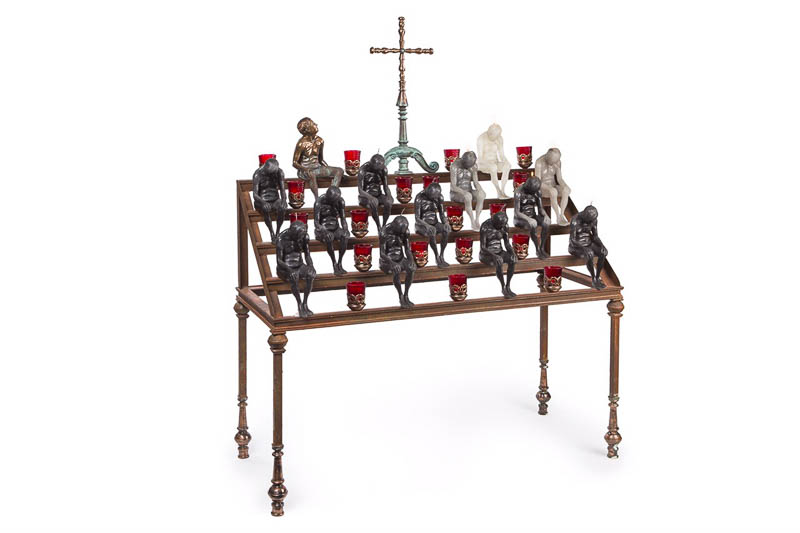 Metal and wax candles
6/F Art Cube Booth 02
This work by Daniel Dela Cruz continues his decidedly darker turn to macabre religious imagery. Drawing on the Catholic practice of lighting candles and praying for divine intercession, Dela Cruz's dark candle figures become lighter as they are purified by prayer.
Wild Inside
Maya Hewitt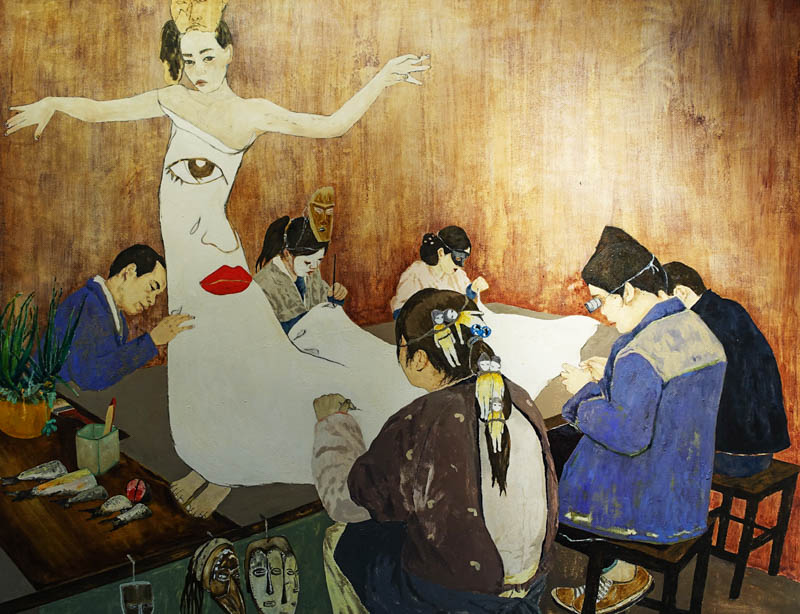 Oil on canvas
114 cm x 145 cm
7/F Nunu Fine Art Booth 33
A painting by Philippine-British artist Maya Hewitt, this work is a delicate painting that conjures up generational images of dressmakers as they labor on the main figure's clothing. The strong lines are tempered by a soft palette, reminiscent perhaps of illustration. 
Have you been to the 2016 Art Fair? What are your favorites? Tell us in the comments below. – Rappler.com
Duffie Hufana Osental is a Palanca Award-winning art writer and editor. He is currently the Editor-in-Chief of Art+ (Contemporary Art Philippines) Magazine.