'A better government and a better country are definitely possible,' says this young Pinoy who used to work for a large bank and is now with the PPP Center. 'But we need your help.'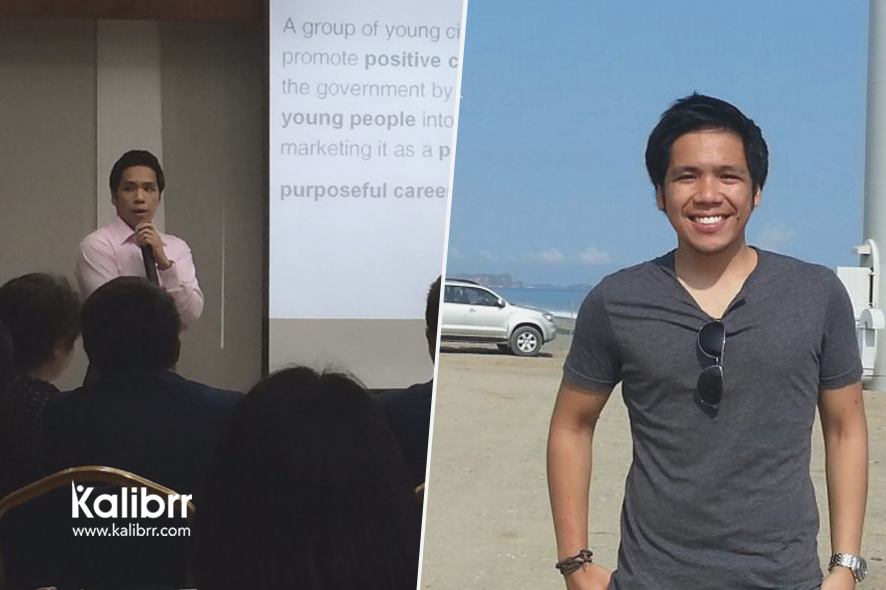 This story first appeared on Kalibrr. Visit this page for more on the ups and downs of navigating your career. 
As a young man studying Economics and Finance in De La Salle University, Francis Roque, or Frocks, as his friends call him, had always been an active student, both in academics and extracurricular activities. With his desire and drive to create change and being the change in the community, he simply knew, early on, that he was going to be a civil servant at some point in his life.
Now, Frocks is a 26-year-old Project Manager of the Public-Private Partnership (PPP) Center, a sector of the Philippine government that provides technical assistance for advancing the country's national infrastructure projects and other development services.
Not only that, he is also the founder of Bagumbayani Initiative, a group of young civil servants promoting positive change and integrity in the government. Things are going well, and he's found his platform to serve the country in his own way – but it wasn't always this way at first.
Like many of us, he also made the jump from one career to another. In his case, his previous jobs actually triggered him into finally deciding to work with the Philippine government – no matter how negatively some might view it. 
Internship and first job
Frocks is no stranger to hustling. During his time at the university, he was (and still is) always out and about, from being a leader in the school government, the president in a school political party, to placing first during an international economics competition in Indonesia. And with a degree in finance, Frocks thought that it was a natural choice for him to work in finance too, and that's what he decided to do.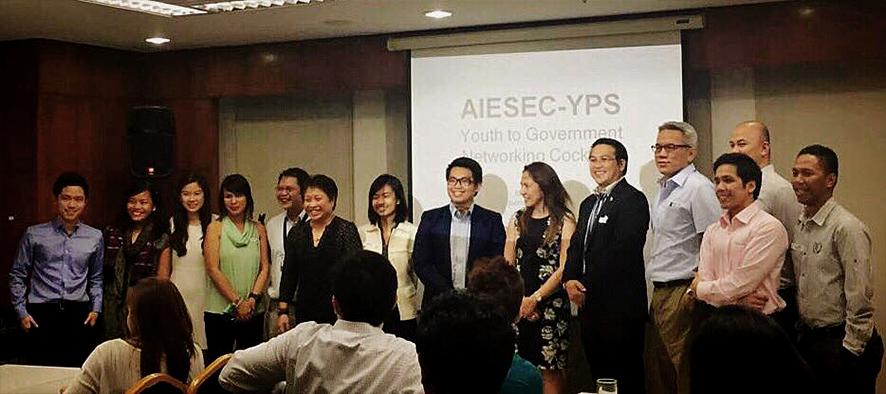 Just days after graduating, he immediately started working as an intern for Banko Sentral ng Pilipinas. Not long after his internship, he got his first full-time job in one of the biggest banks in the world, Citibank.
"I worked at Citibank for about a year and a half as an investment specialist. It was good at first but later, I realized that I really didn't appreciate the corporate life that much even though I was doing well, and being paid well, so I left," Frocks told Kalibrr.
"I left Citibank to join a startup of 4 people called Brycg Group. We basically wanted to do some very innovative things with regard to research, infrastructure, and real estate," he added.
Startup to government 
It was going really well with his new job, but when the team behind Brycg Group joined a bigger company that focused solely on real estate, Frocks decided it was time to move on to another job.
"I wanted to focus on infrastructure finance. So I figured, I might as well join the mother ship. That's why I decided to join the government."

Frocks was obsessed with reading news in politics and the economy, this was how he knew about the economic state of the country. This was also what triggered his decision to finally make the career shift.
"While I was with Citibank and Brycg Group, I had to be aggressively informed with what was going on in the market. I would read and talk about all this news, these great things going on for the Philippines – the stock market was booming, we had promising macroeconomic fundamentals, and things were taking off in the infrastructure scene – and so everybody was raving about the Philippines. We were one of the fastest-growing economies in Asia. Things were really taking off, and I really wanted to be a part of that. I wanted to be a part of the nation's growth," said Frocks.
But before jumping in without any idea of what to expect inside, he first made a strategic move of interviewing everyone he knew in his circles working for government and asked them how it was like working for them.
"I tried to find all my connections in the government and basically got an information interview with them. I wanted to make an informed decision, and after that, it was enough to drive me to join," he said.
Making the shift to government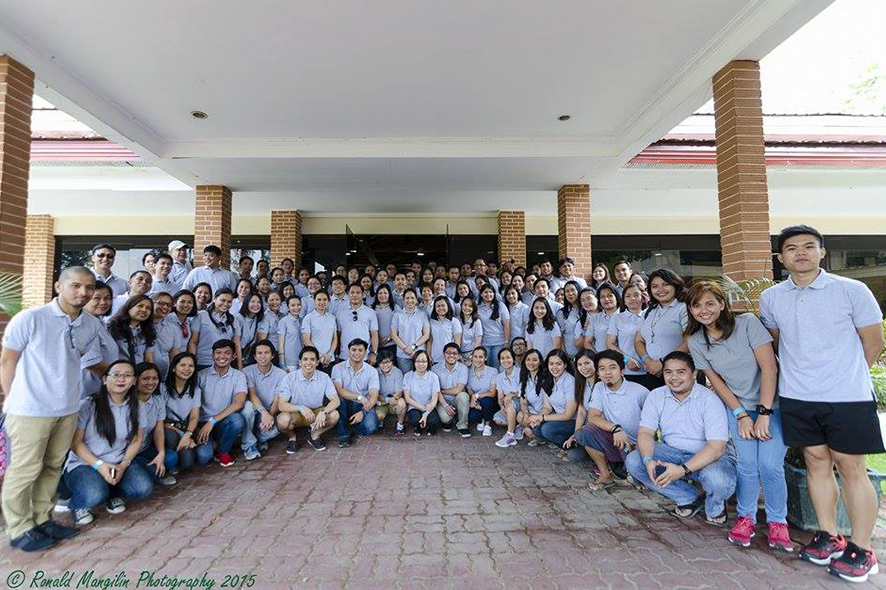 That decision led him to stay with the PPP Center for two years now, leading the project of reconstructing and rehabilitating the Philippine National Railway (PNR), a project he's really excited about because he knows it's going to benefit a lot of people.
But with all the negative perception society has with our government and sometimes, its employees, what drives his need to stay?
Despite what society thinks, there are lots of reasons why many young professionals today still chose to work in line agencies.
As for Frocks, the relevance of his work, the people he's working with, and the knowledge you get from working here was his drive.
"The work we're doing will really impact millions of Filipinos across several generations. With the PNR project for example, basically we're giving access to people from Laguna, Batangas, Quezon, Bicol, and even Sorsogon easy access to go to Manila, and vice-versa. It's really a lasting contribution," he said.

And contrary to what other people think, Frocks has seen, and has worked with amazing people in the government, both on the higher-end and the lower-end positions.
He has met like-minded people who could have done much better for themselves in the corporate world, but chose to work in the public sector. And for him, working with these amazing people, and learning from their years of experience in serving the public, is one of the reasons for his motivation.
But like in any organization, there are good jobs and there are bad jobs. Frocks says it's the same with the government. He believes that if you just look for these good jobs that offer tremendous potential for the improvement of both your networks and professional skills, you'll find it.
All on your plate
Fortunately for him though, he was able to score a promising position of managing a huge project from concept to implementation. He even joked about being an "all-around man" in this job since he deals with everything from finance, legal matters, all the way to the technical aspects of the projects.
Working with analyis, legal components, engineering components – quite a big responsibility for an economics and finance graduate.
"It's really the kind of position that sharpens you, because it's all on my plate. People are usually hesitant about joining government because of the perceived lack of financial incentives; but the pay really isn't as bad as people think, and a post in government is the kind of job that could really hone you, depending on your position. You just have to find it."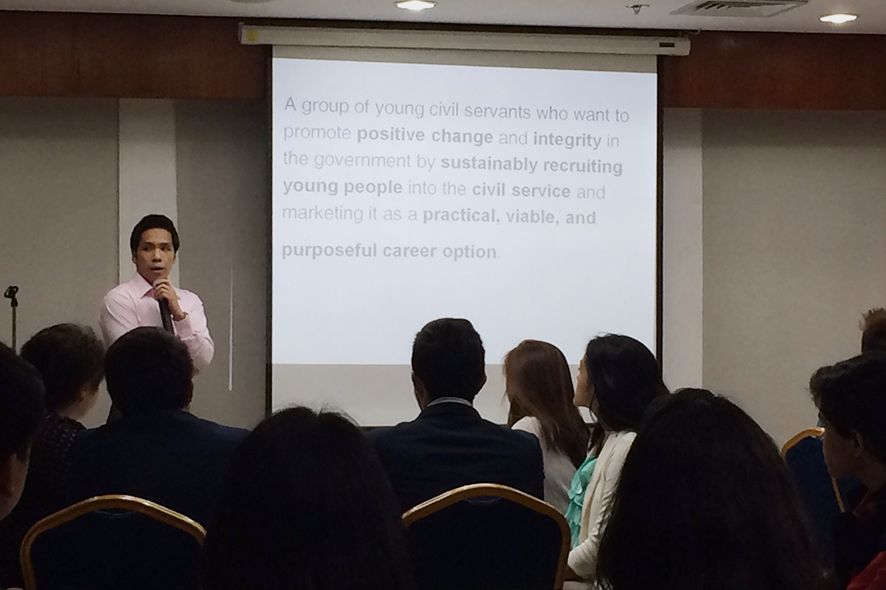 Seeing the bigger picture
As for him, working and deciding to stay with the government is really the promise of better things, to look past its bureaucracy, the slow-paced processes, and the delayed gratifications, and to see the bigger picture – the opportunity and the ability to make a lasting contribution to the Philippines.
"I'm 26 years old, and I'm handling a 171 billion-peso project. I work with counterparts from several agencies and am supported by a team of advisers from all over the world. I travel to different countries and LGUs to promote my project, I negotiate with bidders, and I take on all these various responsibilities that have to do with my project. It's a very formative career, and any young professional would be lucky to have a job like that, and I sincerely want them to see that," he said. 
His message for the job seekers who are not just in it for the monetary incentives but are searching to build their skill set, and work with amazing people: government is a viable and purposeful option.
There are people in the government who really want to succeed, because in the end, it's not just for the benefit of themselves and their careers, but for the benefit of their children, and for the future generations.
"A better government and a better country are definitely possible," he said. "But we need your help." – Rappler.com
Looking for your next step or starting a new phase in your career? Check out this jobs portal by Kalibrr x Rappler for options. You can follow Kalibrr on Facebook, Twitter, or Instagram.