Lea Salonga, who played the titular role in 1980, sings 'Maybe' with one of the new young actresses playing Annie in the upcoming Manila production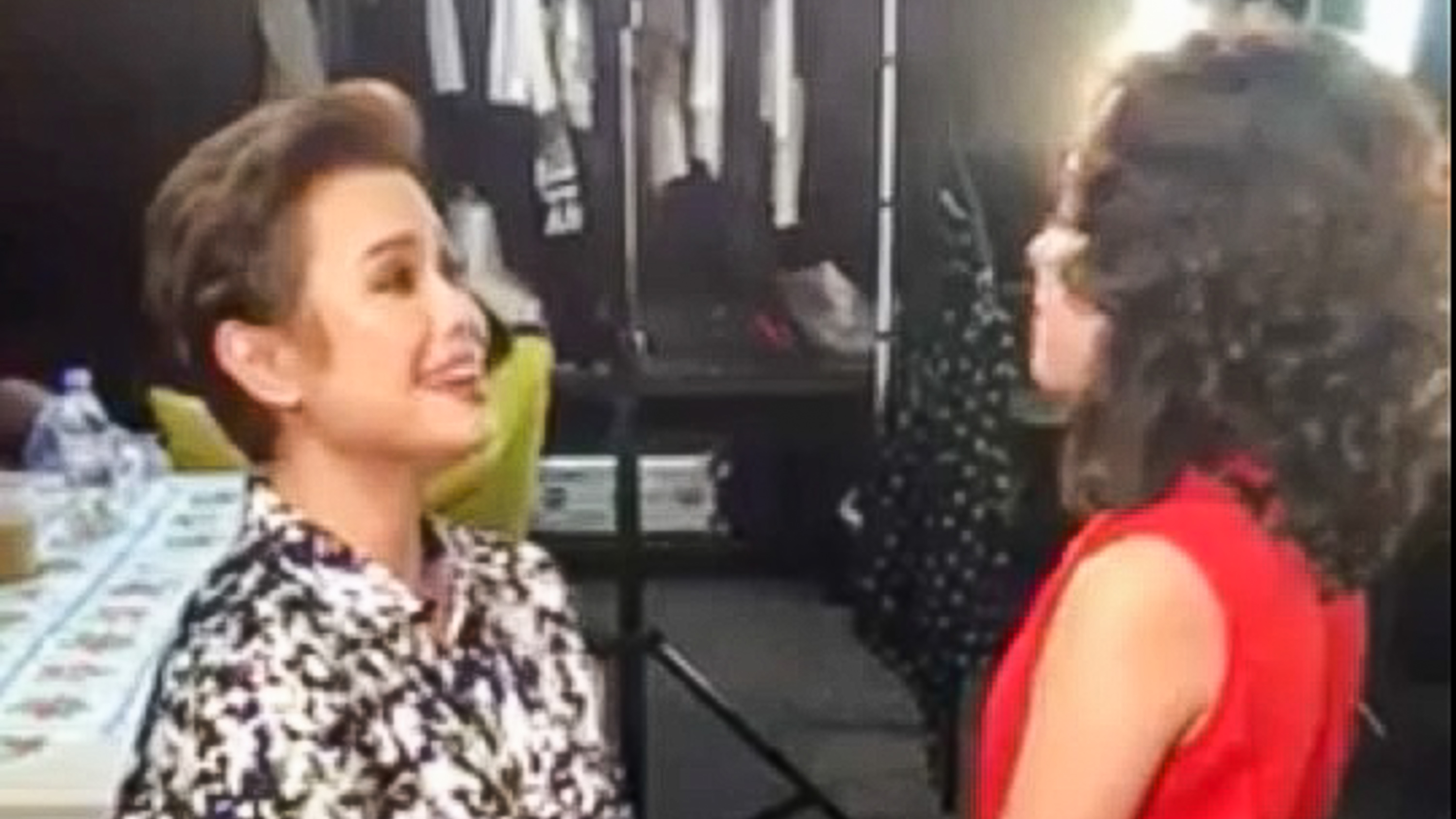 MANILA, Philippines – There are two new Annies starring in the upcoming Manila production of Annie, and one of them got the chance to sing with Broadway star and Tony Award-winning actress Lea Salonga. (WATCH: Talented 'Annie' kid stars sing 'Tomorrow')
In the video above, 10-year-old Krystal Brimner holds hands and sings "Maybe" with Lea, who played Annie in Repertory Philippines' 1980 production of the musical.
After they sing, Lea tells Krystal what she thinks of her and gives her some advice for her upcoming performance:
"You sound fantastic. You sound wonderful. I think you will make an absolutely fantastic, fabulous, amazing Annie, and I look forward to coming to watch you. And I will let you know when I'm coming, so that you're not shocked."
Lea added, "And I think you'll be okay, I think you'll be absolutely fine. But have a good time and remember this kid's from New York City, and New York City kids are tough, but they're smart and really charming, so be all that, and you'll be fantastic."
Krystal is one of the young actresses set to play Annie in Resorts World Manila's production, which will open on September 30. She previously starred in Honor Thy Father with John Lloyd Cruz, for which she was awarded as Best Child Performer in the 2015 Metro Manila Film Festival.
Alternating the role with Krystal is newcomer Isabeli Araneta Elizalde, the daughter of model and entrepreneur Bianca Araneta Elizalde. – Rappler.com