'Break the rules of symmetry and what is supposedly normal'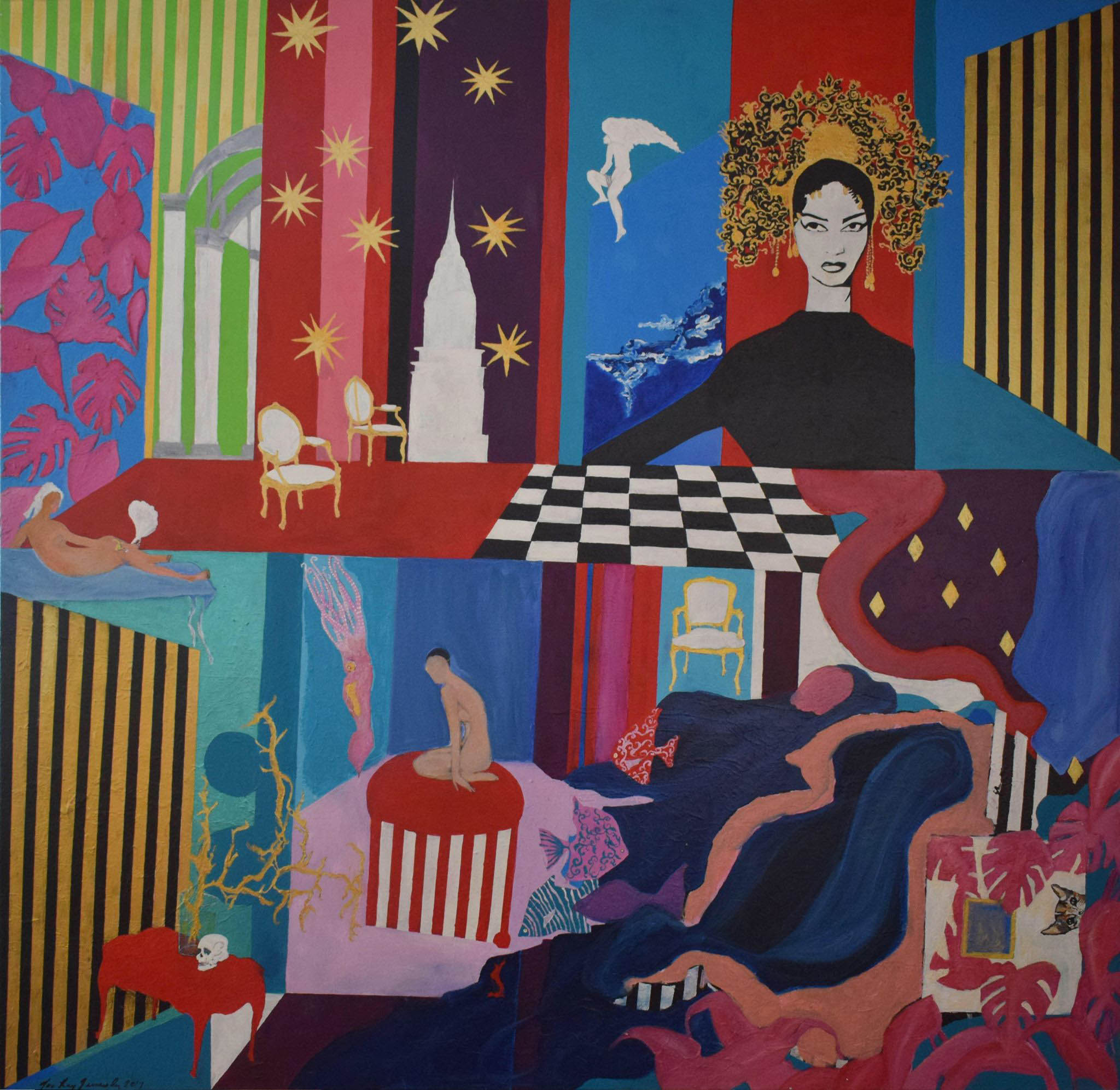 Sometimes, careers take unexpected turns. Take Jon Ray Fernandez, an airline professional turned mixed media artist, as an example. He started off with zero art education since it never occurred to him that art would be a career.
After being based in London and the Middle East for a number of years, he came back to the Philippines three years ago with plans to continue his aviation career. Eventually, he found his true calling. While decorating his house, he realized he was short on funds. He decided to decorate on his own and create his own artwork. He started posting his works on social media and surprisingly gained a following from people admiring his works, which led to patrons buying his pieces.
It was a rapid ascend in a span of 3 years. In Cebu, he was part of a group show entitled, "Intri-Section." Subjects of his pop art inspired pieces were prominent personalities in art and fashion.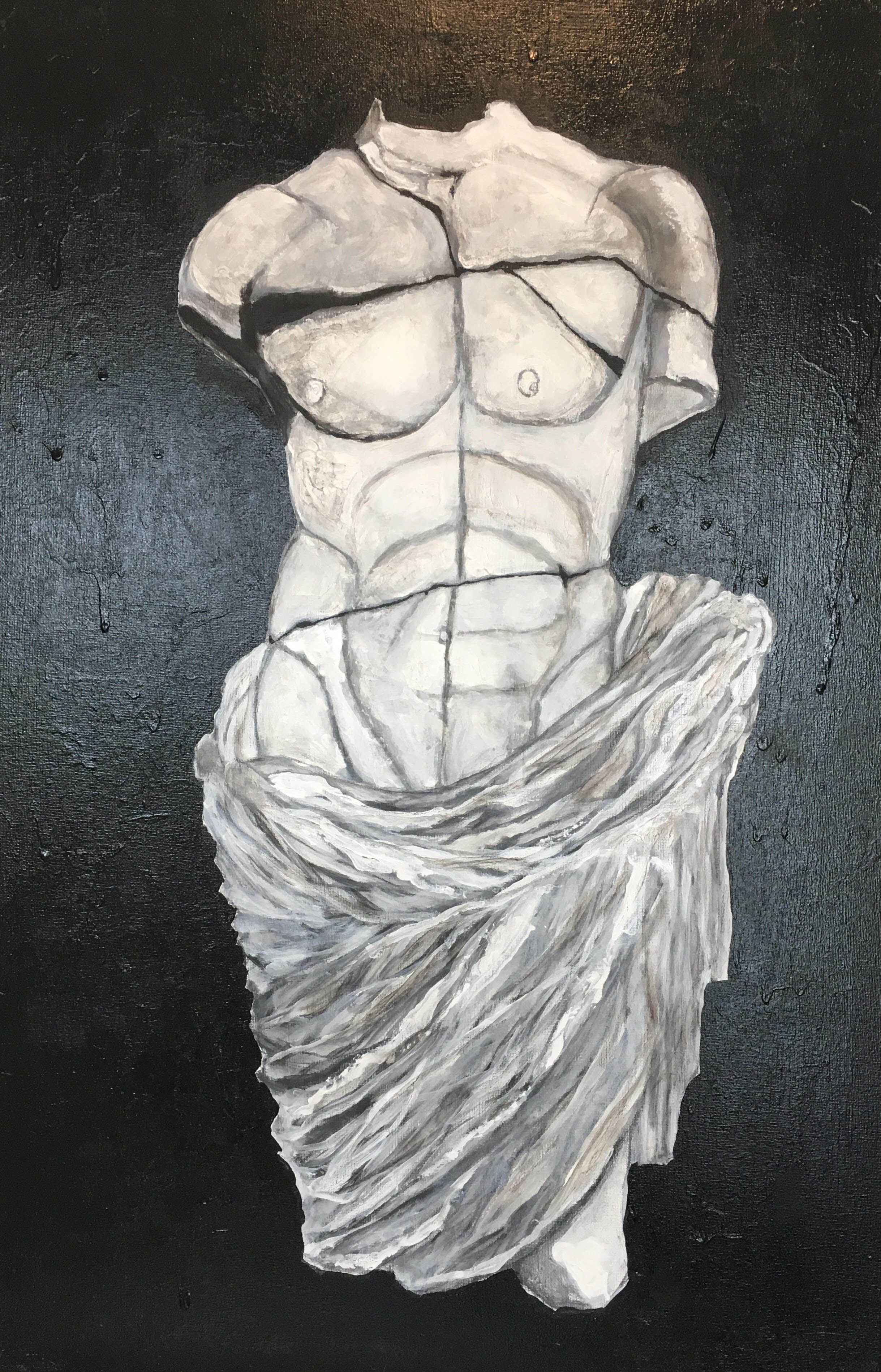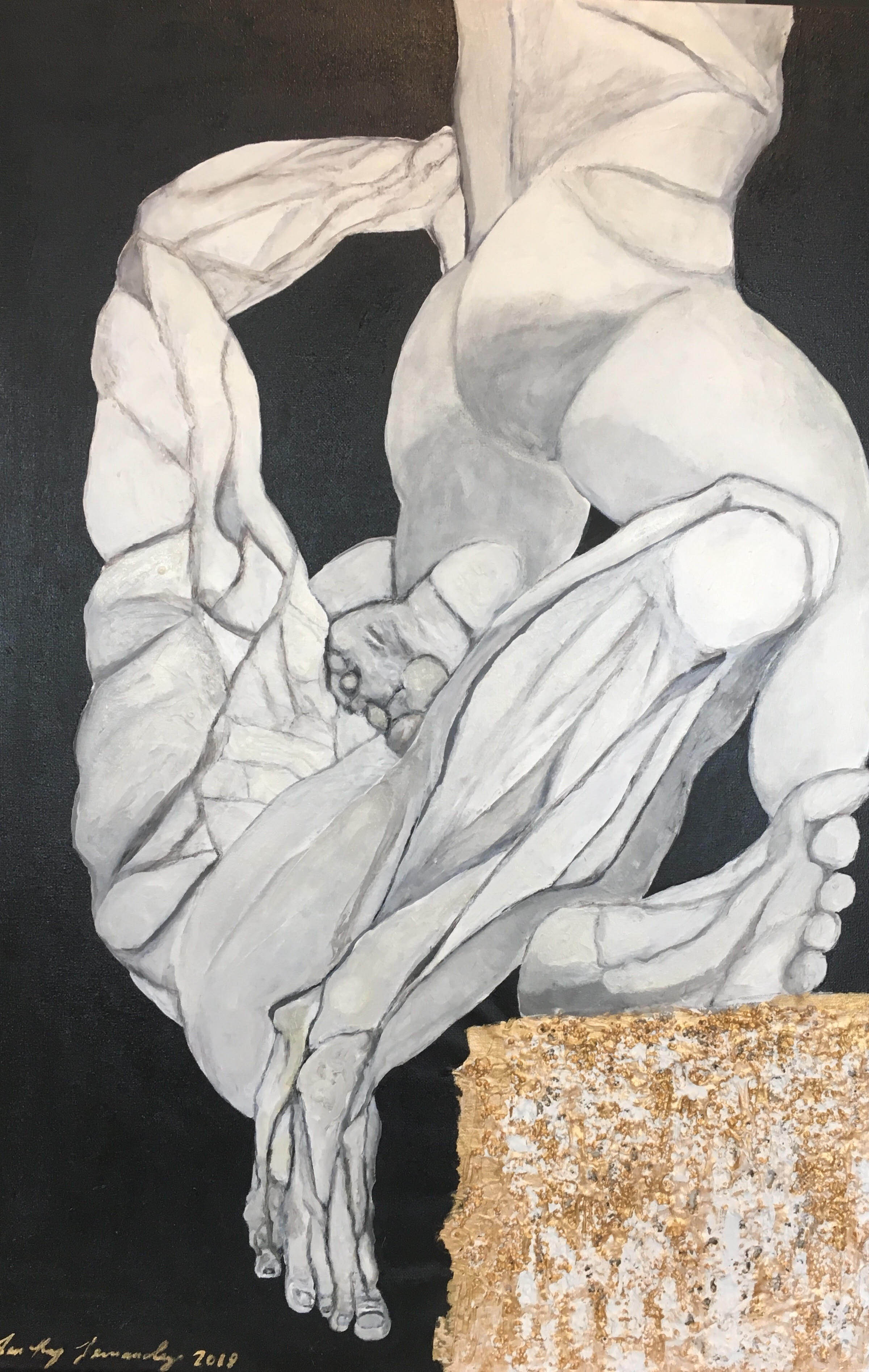 His first solo show was entitled "Luna's Dream." The exhibit's focused on surrealist pop.
Fernandez describes his style as high-octane fashion inspired by figures that focus on the glamour zietgiest. His medium varies from the traditional oil or acrylic on canvass, to other mediums like cement and glass.
Now with a global following, he hopes to further hone and break new ground with his craft.
At the current exhibit of Provenance Gallery entitled "The Naked Truth," Fernandez joins a number of artists in expressing the human form. His piece was even chosen as the image for the poster and invitation to the exhibition.
Talking to him about his latest series, Rappler asks about how he began and what the current series is about.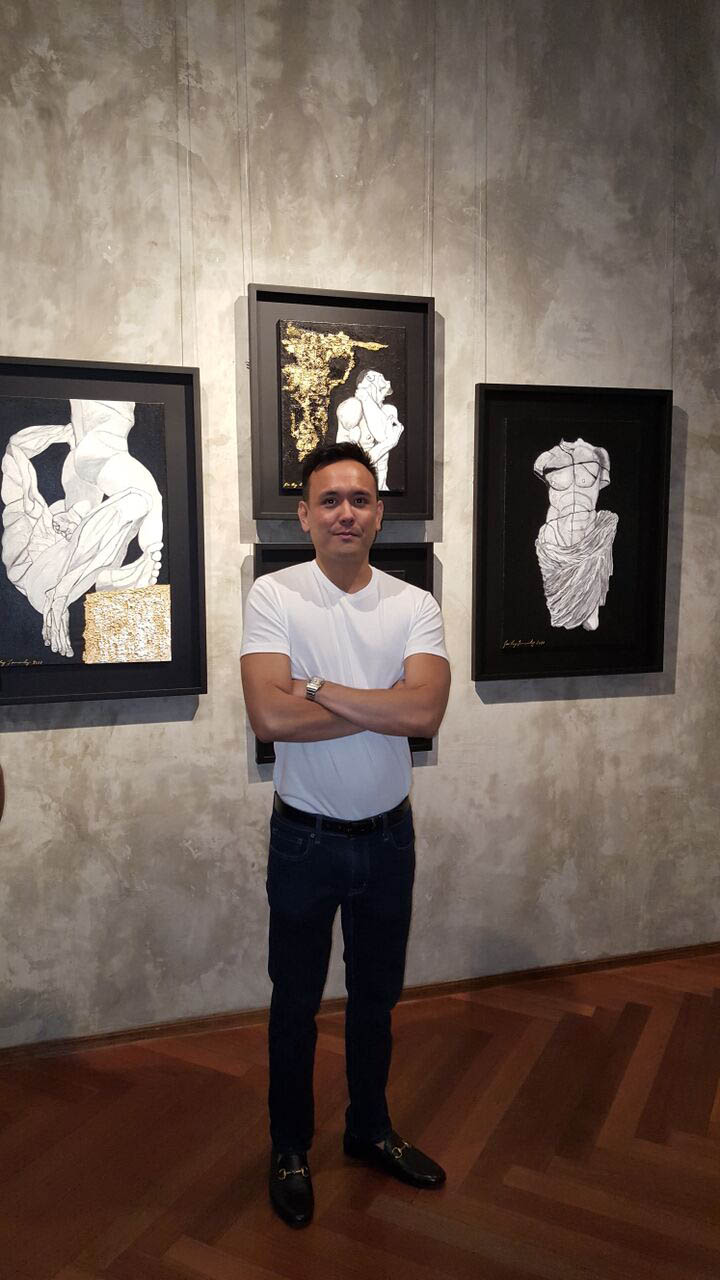 When you started, what were the first images that you drew?
I began dabbling in art only 3 years ago. My first images where of my grandmother in a 1930's flapper gown. Back then I mainly used acrylics on canvas.
Were there any transitions or progressions in your craft?
I mainly painted fashion type portraits in a highly pop style – lots of bold colors, skin toned flesh, and very clean lines. I was drawn to art deco, too. Now, after several shows and probably hundreds of paintings, I have shifted to mixed media from acrylic, oil, and even cement in my abstract pieces.
I no longer follow clean lines unless the piece speaks to me in that sense. Sometimes I just say to myself, "Break the rules of symmetry and what is supposedly normal."
So what subjects interest you?
Fashion, history, design, travel and architecture.
Do you plan to finally have formal art schooling?
I have flirted with the idea but I may not have the time to enroll. All my professional artist friends believe that too much academic training spoils the soul. But I may want some technical training.
It's not high on my list right now but I will consider it if I get an offer to study in Europe or New York.
You've built an international following and patrons, is there a trend or a recurring theme on their preferences?
They have a totally different mindset when it comes to style and design. I especially find the Europeans interesting in their perspective. They like raw, highly stylized, rule breaking techniques that Filipinos find folkish. As for the themes, its highly dramatic all the way. I am always told, "Just do it the way you like it!"
Drawing these nudes, where did you gather concepts for the form?
It's a mix for this one from personal experience, voyeurism, to those that I saw in movies. I also took inspiration from classical pieces of art that I wanted to interpret.
Is there a message in this series?
Nothing overtly profound but just love, care, and enjoy yours or another's body. After all, who else will? Remember, you're not going to have that forever. – Rappler.com
Provenance Gallery's exhibit, "The Naked Truth," is on display until May 2, 2018. Provenance Gallery is located at Shangri-La at the Fort, BGC, Taguig.