Our resident dad gives the art of feng shui a try, and ends up giving advice that generate laughs instead of luck!
HONG KONG – I chanced upon a television interview a few weeks ago that featured a feng shui expert. In his white, short-sleeved shirt and black pants, he looked like one of those nondescript uncles who gatecrash wedding receptions yet blend in so well that everyone assumes he is an obscure 4th-degree relative. His wispy beard was a tangle of stringy black and white hair which, for some reason, added a certain degree of credibility.
The geomancer's client base is broad. Families approach him. Businesses approach him. "Even the Church sees me," he exclaimed, "(because) feng shui transcends religion."  Wow. I guess something that is even mightier than an almighty God should be taken really seriously.
The famous interviewer sprayed him with questions tweeted in by a home audience that was apparently just as curious as I was. The geomancer handled each question confidently while referring to the animals of the Chinese zodiac or to the basic feng shui elements (wood, fire, earth, metal, and water).
Just by knowing your birth year, he could predict how your love life or business investments would fare in the new year. It was very fascinating.
It is widely known that there is serious money involved in the art of feng shui. Which made me wonder: how do I get in on some of that action during this Year of the Snake? Aside from growing a goatee that looks like it could use a good rebonding, I should probably learn how to give credible advice…
On home layout
Master Yu,
I was told that having new things to usher in the New Year is good luck. So we bought a brand new 42-inch Smart LED TV. Where should I position it in the living room of our 50 sqm condo unit to reap the greatest luck? – Mark
Dear Mark:
Woooow, yamaaaaan! We usually just recommend buying lots of fruits, but a state-of-the-art TV? Sosyal! But if I were you, instead of buying electronics, I would get a larger condo. And you didn't mention your birth year. If you were born before 1955, put the TV as near to the couch as possible because at your age, your eyesight is probably really bad. 
On compatibility and relationships
Master Yu,
My partner and I just got together a few weeks ago. Will our relationship grow and flourish in the Chinese New Year? I am a Horse (born 1966) and he is a Goat (born 1979). – Baby
Dear Baby:
Thank you for specifying your respective animal signs. However, I'm afraid you might have mixed up the Chinese zodiac a bit. I don't think that you were born in the year of the Horse. You were born in the year of the COUGAR! You should change your name from Baby to Lola, as in "Wow, may asim pa si Lola!" But don't worry, from the combination of your birth year and name, I can tell that you are quite demure. As in Demi Mure, bwa ha ha ha! Say hi to Ashton for me. 
On business
Master Yu,
I am thinking of putting up an open-air restaurant this year. Is it a good time to do so? I was born in 1969 and my business partner was born in 1971. – George
Dear George:
You were born in the year of the Rooster and your partner was born in the year of the Pig. So instead of putting up your own restaurant, I suggest you just get a franchise of Chic-Boy (Chicken at Baboy). You should also buy the Fortune Cat (the golden cat figure with the moving arm) and put one on each table. Since you have no air-con, it will be effective in shooing away the flies.
On marriage
Master Yu,
My Japanese fiancé and I want to get married this coming year. His name is Kojii Natuto and he was born in 1965 while I was born in 1967. This will be my 3rd marriage because the first two failed miserably. Are we compatible as a couple and on what date should we get married? – Dina dela Cerna
Dear Dina:
Kojii was born in the year of the Wood Snake while you are a Fire Goat. But who cares about that crap? Are you sure you want to go through this again? I think your future married name is a good enough sign to be pessimistic. But if you decide to push through with it, I know the perfect song you can use for your bridal march ("Nandiyan ka nanaman…").
Now that it's Chinese New Year and a #FamilySunday at Rappler, we leave you with this video that reminds us why it's important to spend time with the family:
Gong Ci Fa Cai, everyone! Be blessed and laugh more this Year of the Water Snake! – Rappler.com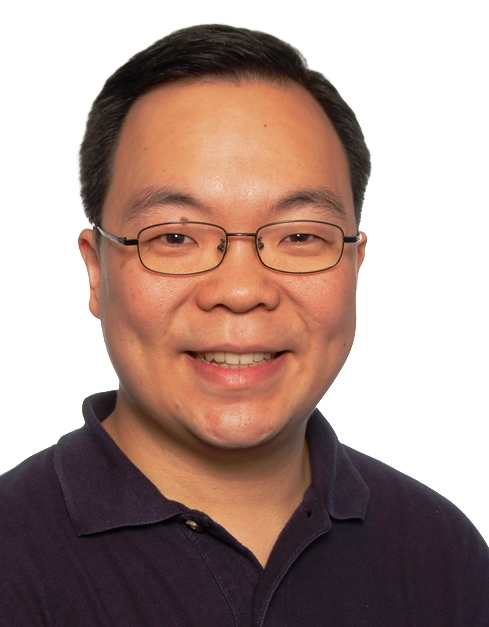 There is the helicopter parent, the negligent parent, and then there's Michael Gohu Yu. A doting father one minute who transforms into Homer Simpson the next, his writing on parenting reflects themes ranging from the humorous to the heartwarming. Whichever the case, though, he always aims to entertain parents of all ages.