Here's a yummy and healthy Valentine gift suggestion
MANILA, Philippines – Valentine's Day is all about the heart. 
It's one thing to make someone blush and send the heart a-flutter with the thrill of romance. Yet it is quite a different thing to show some real love for her physical heart, that beating organ behind the ribs.
The person would appreciate the flowers, chocolates, and wine. But the heart muscle would be craving for a different kind of loving.
Fruits for the heart
The Cleveland Clinic, America's top heart hospital, identified the top 10 fruits for heart health. Here are some of them:
1. Apples contain flavonoids that promote a healthy heart by reducing platelet adhesion in the arteries. This lowers cholesterol in the blood, and relaxes and dilates the arteries.
2. Strawberries have vitamin C, folate, fiber, manganese, and potassium. These are good for the heart, especially folate, as it reduces homocysteine in the blood. High levels of homocysteine could increase the risk of heart disease, stroke, osteoporosis, and Alzheimer's disease.
3. Cantaloupes and oranges also have folate, plus potassium, fiber, and vitamins A, B6 and C. 
4. Kiwis contain vitamin E, an antioxidant that reduces the oxidation of LDL cholesterol in the blood.
5. Papaya is a whole food that is rich in folate or folic acid.  
Bouquet you can eat
Fruit bouquet shop FruiQuet gives everyone the option to send their loved ones a healthy and juicy fruit bouquet for Valentine's Day. It's both delightful to look at and to eat.
Alan Supnet, one of the owners, tells Rappler: "It's about time more Filipinos become more appreciative of healthy food. We use quality fruits only from our trusted suppliers — aside from locally-sourced fruits, we have Italian kiwi, Japanese honeydew, American strawberries."
Alan reveals that women comprise 35% of FruiQuet senders during Valentine season. "Men are not embarrassed to receive this even at the workplace," he says. It's also the perfect gift to bring on hospital visits and even wakes. Fan club presidents and medical representatives are some of their biggest clients.
"Doctors and celebrities love getting fruit bouquets," Alan beams. 
All-natural and totally healthy
FruiQuet opened in 2010. Alan's wife and co-owner Noeme controls quality. "We don't put any chemical preservatives to the fruits, everything is natural," Alan shares. 
When Noeme first saw a fruit bouquet in the US, she got so inspired that she decided to open a similar business here. "We did research there and underwent training with a fruit bouquet chef," says Alan. "It's not as easy as it looks, there are techniques and secrets to it."
When you give a present, the idea is to wow the recipient. A fruit bouquet will do no less than that. Alan has a tip for those who plan to send flowers or fruit bouquets for Valentine's Day: "Do it ahead of everyone else so you won't get caught in the rush." – Rappler.com
(For more information on FruiQuet, visit their website.)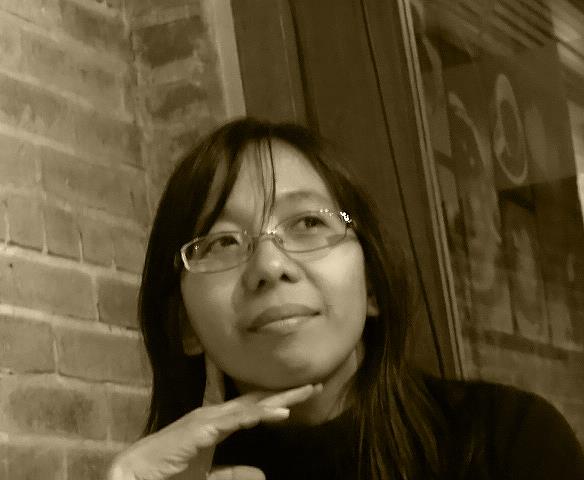 Ime Morales is a freelance writer and the founder of the Freelance Writers' Guild of the Philippines (FWGP). Her favorite blooms are: rosals, alstroemerias and tulips. (This is not a hint.)










You might also want to check these out: