Dark chocolate pasta anyone? Foodie columnist Sam Oh tells you about her new recipe.
MANILA, Philippines – Contrary to popular belief, studies show that there is little evidence that proves chocolate is an aphrodisiac. I say, what do they know?
Chocolate is one of the few things that can make me twirl like the hills are alive. Besides, until these scientists can get their act together and figure out the remedy for cellulite (long overdue!) I don't think I can consider them entirely credible.
But last week we made a salad and it's time for a main dish so, gasp, why are we talking about chocolate, you ask? Because we're putting chocolate in our main, that's why!
Chocolate in savory dishes may strike you as strange but it's not unheard of and actually quite common in Mexican cuisine. I once made a chili which listed chocolate as an ingredient.
Or how about something that hits closer to home – champorado with salted fish? If you really think about it, that's a combination that makes you wonder if the first person who first ate it was starving to death or high. But it works beautifully and so does chocolate in a hearty ragu. So let's get started.
This recipe makes two generous servings. To make Rigatoni With Dark Chocolate Ragu, I used:
About 2 tbsp olive oil

1 large onion

3 cloves garlic

About 300 grams ground beef (ground round)

½ cup red wine

1 10.5 oz. can tomato puree

About ¾ cup water

3 generous tbsp tomato paste

About 30 grams 70% dark chocolate

¼ tsp ground cloves

A dash of sugar or to taste

Salt and freshly ground black pepper to taste

4 cups dried rigatoni, cooked to al dente

Shaved parmesan as desired
1. Mince the onion and garlic. Bring a medium pot or saucepan, preferably a non-stick one because we want brown bits, to medium heat and swirl in the olive oil. When the pan is ready, tip in the minced onion.
When the onion starts to get translucent, add in the minced garlic and cook until it turns fragrant. Turn up the heat to high and add in ground beef. Cook until browned.
2. Splash the saucepan with red wine. Cook for a couple of minutes while stirring around and scraping the bottom of the pan to help deglaze the brown bits. The rule of thumb when cooking with wine – choose a bottle you enjoy drinking.
3. When the wine has reduced somewhat, pour in the tomato puree. Swirl the water into the can and add to the pan. Also add in tomato paste. Stir to mix well and bring to a boil.
4. When everything comes to a boil, reduce the heat to low. What time is it? It's chocolate time! If you're feeling hesitant about the chocolate, you can start with a small amount first. But do try it, even just a little bit! Let the chocolate melt in to the sauce and stir to help along. Add cloves.
Cover and let simmer with the lid on for 40 minutes – 1 hour. This will give the ingredients ample time to get to know each other. When done, season with salt and freshly ground pepper. Add a dash of sugar if desired.
5. To serve, top cooked rigatoni with dark chocolate ragu and garnish with shaved parmesan.
Let's talk flavor. I really like how the dark chocolate deepens the flavor of this sauce. It even adds a touch of bitterness, which really isn't bad in my book, and I think it really works with a hit of cloves. Try a dash of ground cloves in a simple tomato sauce as well – its warmth and fragrance will take it to another level.
Another thing that could have worked on this sauce is chili flakes. Chocolate and chili flakes are a match made in heaven!
This dark chocolate ragu is hearty and robust so I chose rigatoni, a thick and ridged pasta, to go with it. I would've chosen a thinner pasta for a more simple or delicate sauce.
This is also one of those sauces that get better and better as it sits so you can make it a couple of days ahead. Plenty of time to pretty up on date night, yay!
Still not convinced? Then do it for love. It is highly recommended that couples try new things together to rekindle or spice up a romance. If you/your partner/you both don't like it, you can conveniently blame me. – Rappler.com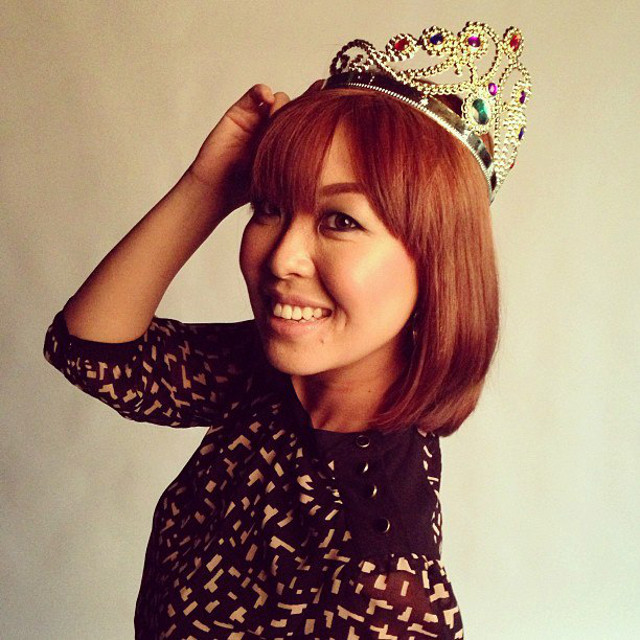 Sam Oh is a professional TV and events host, radio jock, and foodie wannabe. Catch her on radio at 99.5 PlayFM, Monday to Friday, 6am-10am in "The Playground" with Tim Yap and Nikko. She is also a food blogger at Sam Likes It Hot. If you have questions or recipe requests, email desk@rappler.com with subject heading SAM LIKES IT HOT.