DJ and foodie Sam Oh shares with us her last romantic and sweet recipe for the month of hearts
MANILA, Philippines – Is it really the last Friday of February? This is happening way too fast.
The other day I was watching the news and they were talking about graduation. Graduation!
It was… bananas. Like our dessert. Hee hee. Seriously though, time flies too fast!
To cap off the love month, I decided to take a cue from a chocolate éclair recipe I learned online and turn it into banana pudding. The chocolate éclair I mention is really no éclair at all — it's layers of instant pudding and whipped cream with graham crackers topped with chocolate frosting that's refrigerated until the crackers are softened.
It's very easy to make and absolutely delicious. Throw in some bananas and voila! Banana pudding!
I have nothing against getting a little help in the kitchen with the use of instant products like vanilla pudding mix. In fact, my favorite chocolate chip cookie recipe calls for a box and it's the best! But I wanted to put a bit more love into this dish so I searched for an easy custard-from-scratch recipe and tweaked it a tiny bit.
And although banana and chocolate make an awesome pair, I opted for something a little different. More on that in a bit. First, let's make some pudding.
To make a Bananas About You pudding, you'll need:
3 egg yolks

1/3 cup sugar

1/3 cup flour

A dash of salt

1 cup milk

1 cup heavy cream

½ tsp vanilla extract

5 medium ripe bananas, sliced

About 10 graham crackers, lightly crushed
1. Put the egg yolks, sugar, flour, and salt in a medium saucepan. 
2. Add in milk and heavy cream into the saucepan and whisk until thoroughly mixed. This was a bit shocking to me, just dumping everything into the saucepan and whisking.
I went through an ice cream phase not too long ago (my thighs didn't thank me) and I was making custard quite a bit during those days and it was always a delicate process — heating the milk/cream until it was just warm enough for the sugar to have dissolved, tempering the eggs because, God forbid, they might scramble.
This new method seemed too casual, downright careless even. But you know what? IT WORKS JUST FINE.
3. Take the saucepan to medium-low heat and whisk constantly until the mixture thickens. This will take about 10 minutes. Yes, it will feel like the longest 10 minutes of your life but you must not falter.
The constant whisking is not a suggestion. Look away for a bit and the mixture could scorch so make like a hawk and focus. When it's done, it should be thick enough to coat the back of a spoon and hold a line. 
4. Take the saucepan off the heat and whisk in the vanilla extract. Cover the top of the custard with cling wrap and set aside to cool to room temperature.
The cling wrap prevents an unappealing "skin" from forming on top.
5. When the custard is ready, fold in sliced bananas. 
6. To assemble, start with a layer (I like a thick layer) of lightly crushed graham crackers followed by custard and repeat. 
End with a generous dusting of crushed graham crackers. Cover and let set in the refrigerator for at least 4 hours.
7. Presenting, Bananas For You pudding. Fanfare!
While it's true that it would have been fluffier and lighter if I opted to use vanilla pudding mix, I also really like this thicker and denser version. It feels very homemade.
After sitting for a few hours in the fridge, the custard gets infused with lots of banana flavor and the graham crackers are softened just so. Delicious.
You're probably wondering what sauce I smothered it with. I happened to have a jar of sea salt caramel sauce which I thought would be great with some chunky peanut butter on our banana pudding. To make, I mixed equal parts of both and thinned it out with a little bit of water. The combo is bananas! (pun intended)
I hope you're all having a wonderful February. And if not, it's never too late to make some banana pudding. – Rappler.com
If you're bonding over food with your family this weekend, try Sam's other recipes: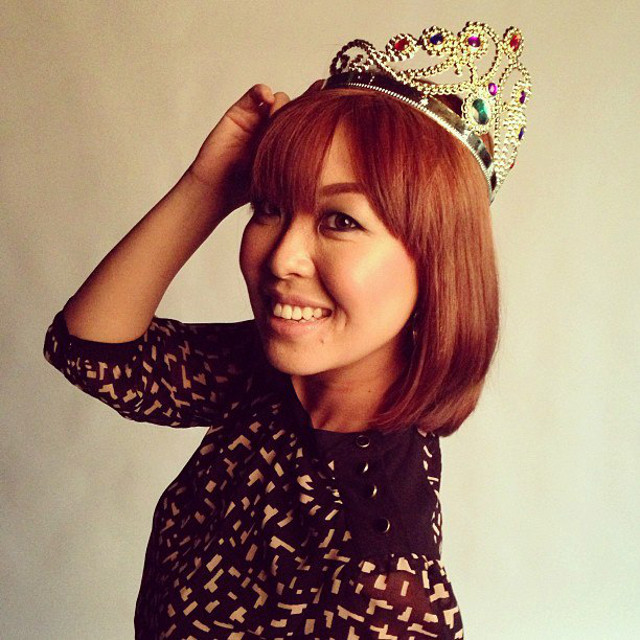 Sam Oh is a professional TV and events host, radio jock, and foodie wannabe. Catch her on radio at 99.5 PlayFM, Monday to Friday, 6am-10am in "The Playground" with Tim Yap and Nikko. She is also a food blogger at Sam Likes It Hot. If you have questions or recipe requests, email desk@rappler.com with subject heading SAM LIKES IT HOT.